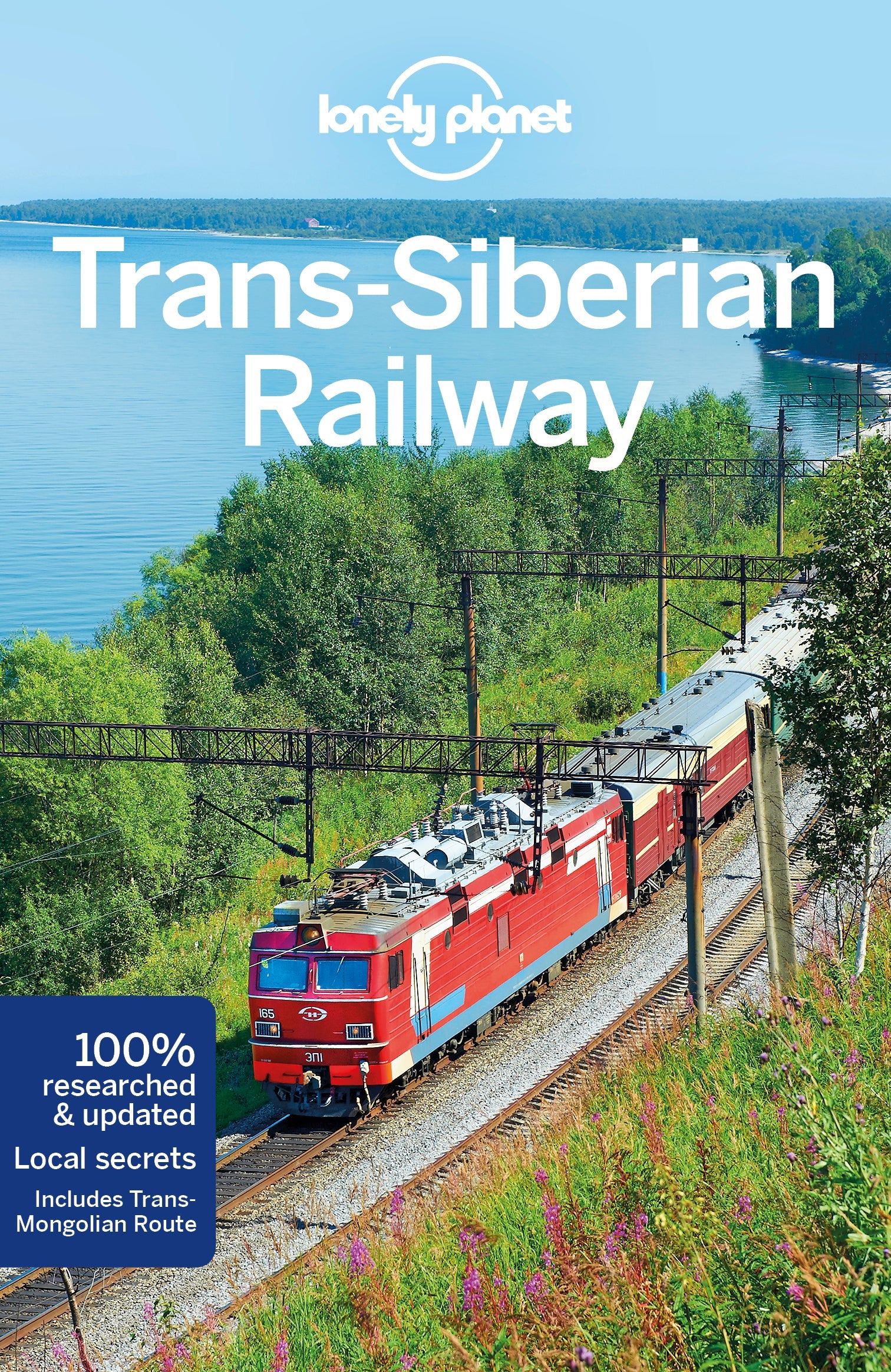 Trans-Siberian Railway
Gaze through the window at the unfurling landscape as you pass, glimpse Lake Baikal, Russia's sacred sea, or gawk at Moscow's Kremlin at one end of your journey and Beijing's Forbidden City at the other end; all with your trusted travel companion. Begin your journey now!

Select Chapters
Trans-Siberian Railway
Inside Lonely Planet's Trans-Siberian Railway Travel Guide:
Colour maps and images throughout Highlights and itineraries help you tailor your trip to your personal needs and interests
Insider tips to save time and money and get around like a local, avoiding crowds and trouble spots
Essential info at your fingertips - hours of operation, phone numbers, websites, transit tips, prices
Honest reviews for all budgets - eating, sleeping, sight-seeing, going out, shopping, hidden gems that most guidebooks miss
Cultural insights give you a richer, more rewarding travel experience – the history of the railway, history of Siberian travel, Russian culture & cuisine, Mongolian culture & cuisine, Chinese culture & cuisine, landscapes & wildlife
Coverage includes: Moscow, St Petersburg, Beijing, the Trans-Siberian, Trans-Mongolian, Trans-Manchurian and Baikal-Amur Mainline routes and more
eBook is available in ePub, MOBI and PDF.



ISBN: 9781786574596

Edition:6th

Publication Date: April 2018

Writers: Simon Richmond, Mark Baker, Stuart Butler, Trent Holden, Adam Karlin, Michael Kohn, Ali Lemer, Tatyana Leonov, Tom Masters, Thomas O'Malley, Leonid Ragozin, Regis St Louis, Mara Vorhees

416 pages, 96pp color, 61 maps | Dimensions: 128mm × 197mm

Next edition due: Out of print
Which guidebook is right for me?