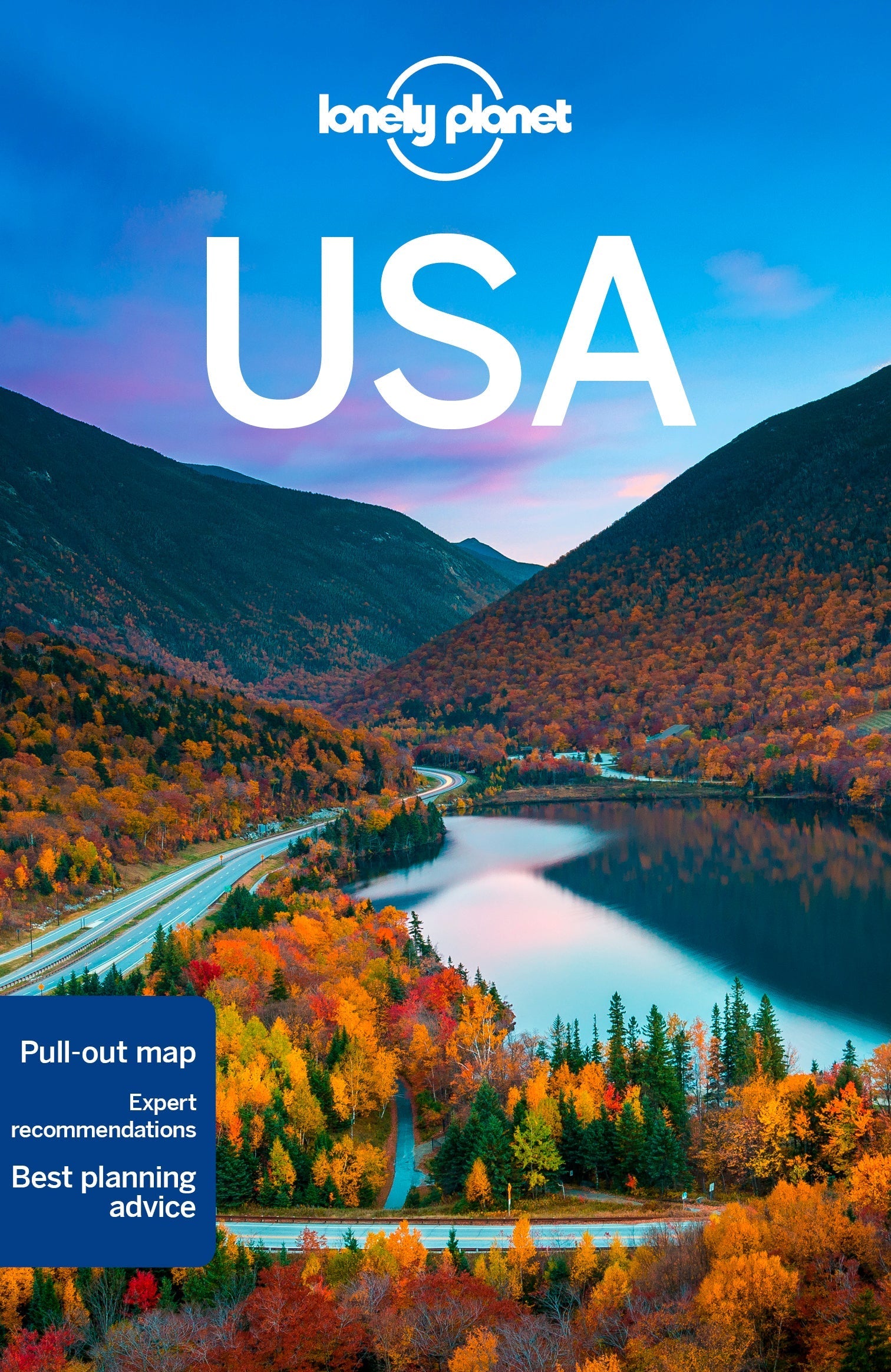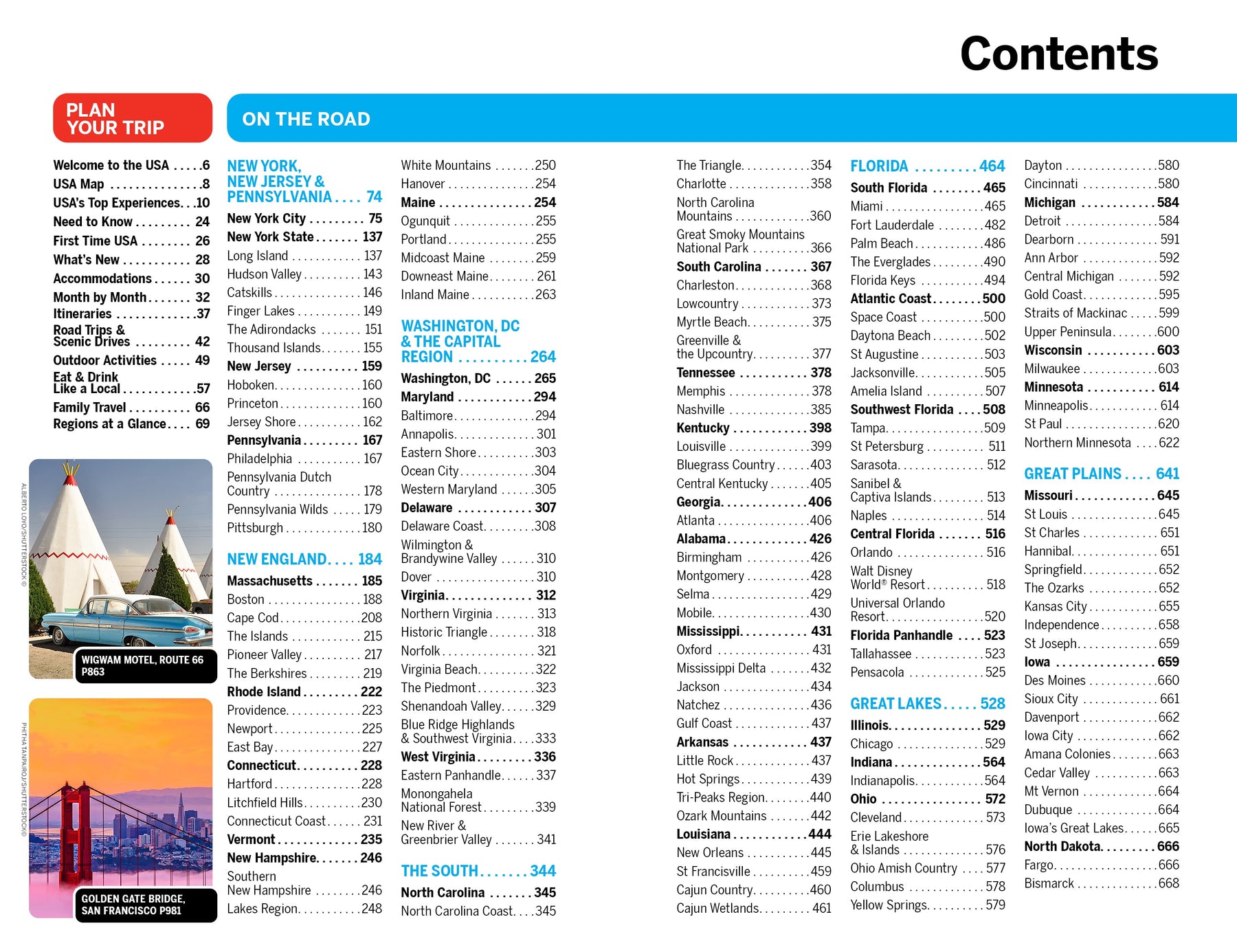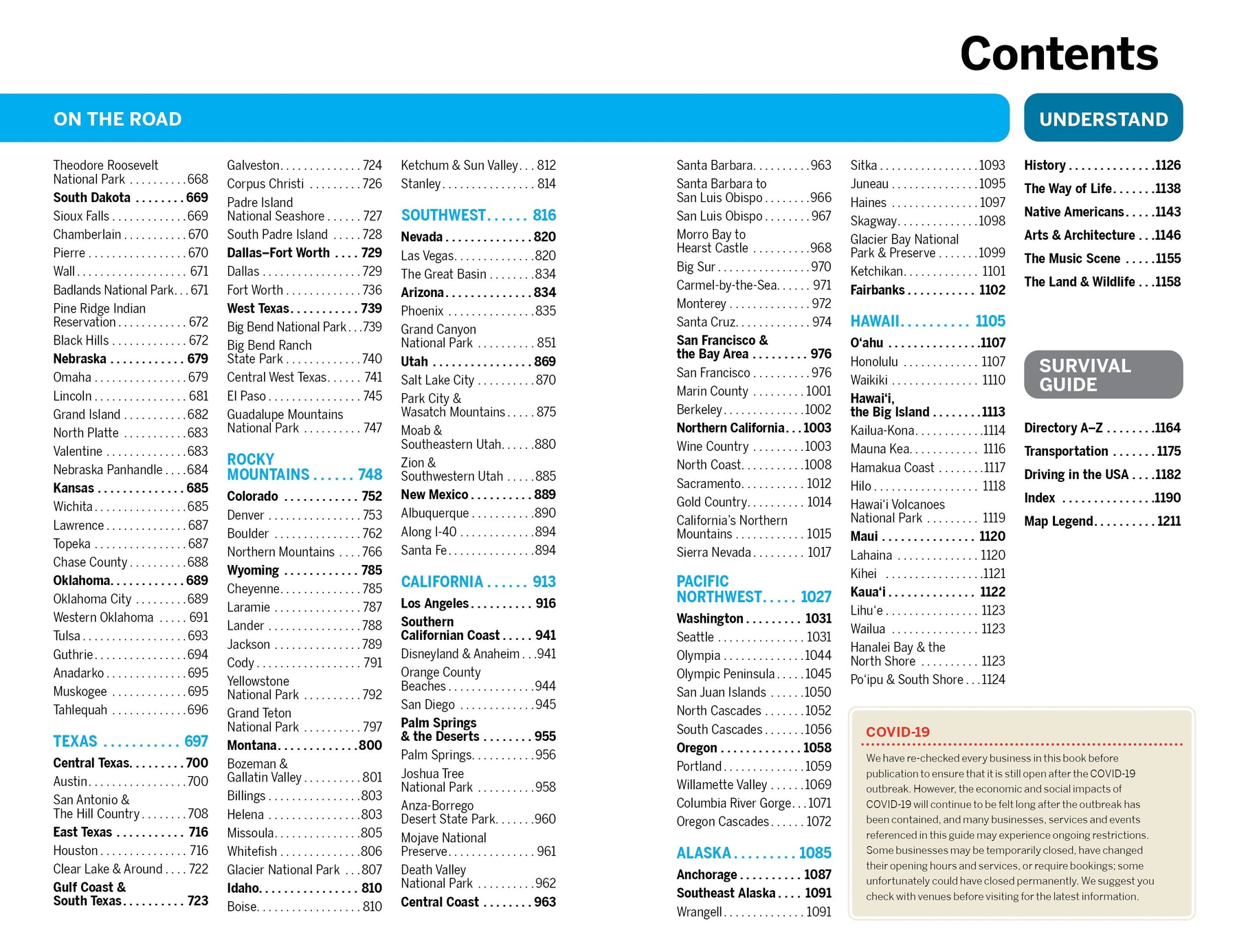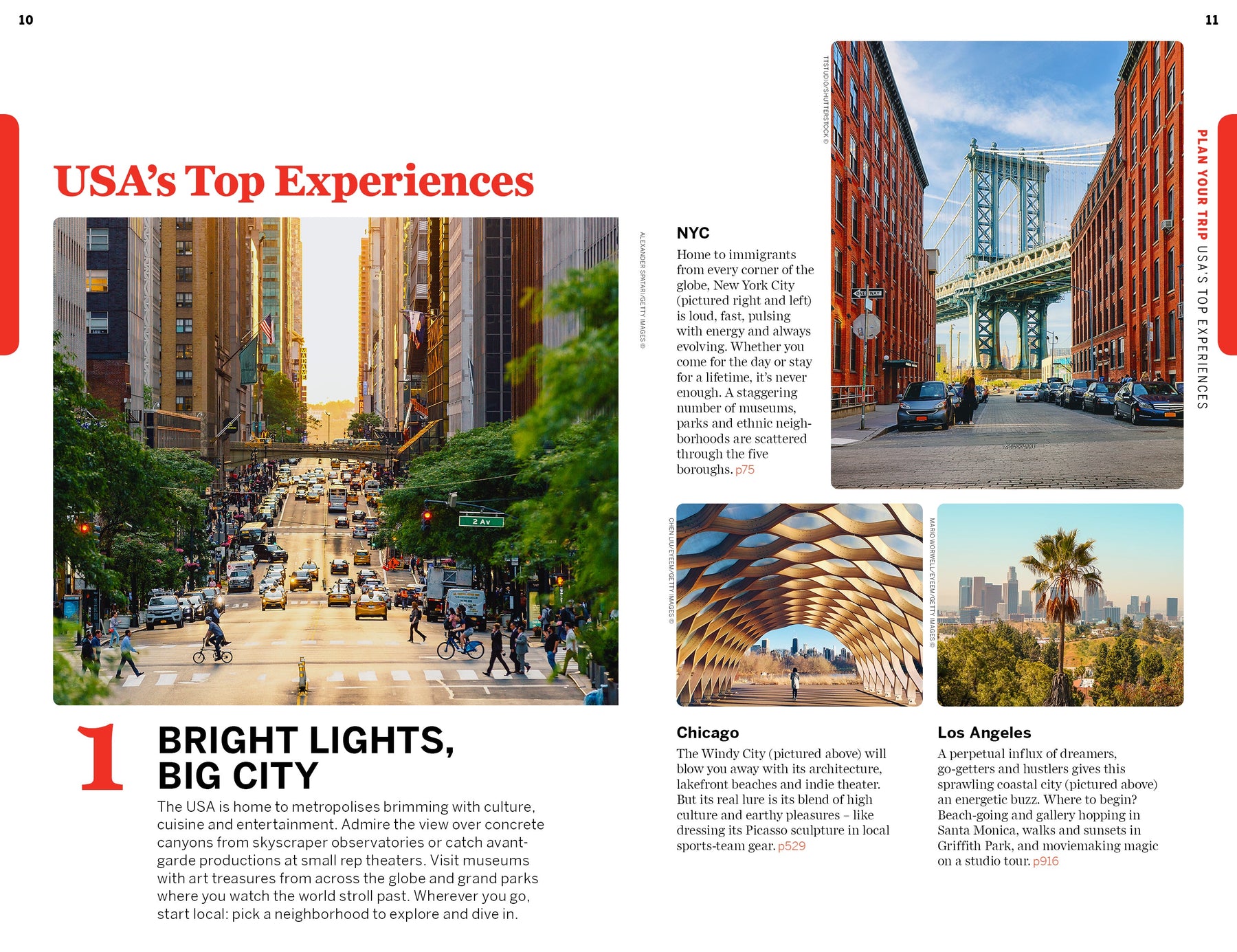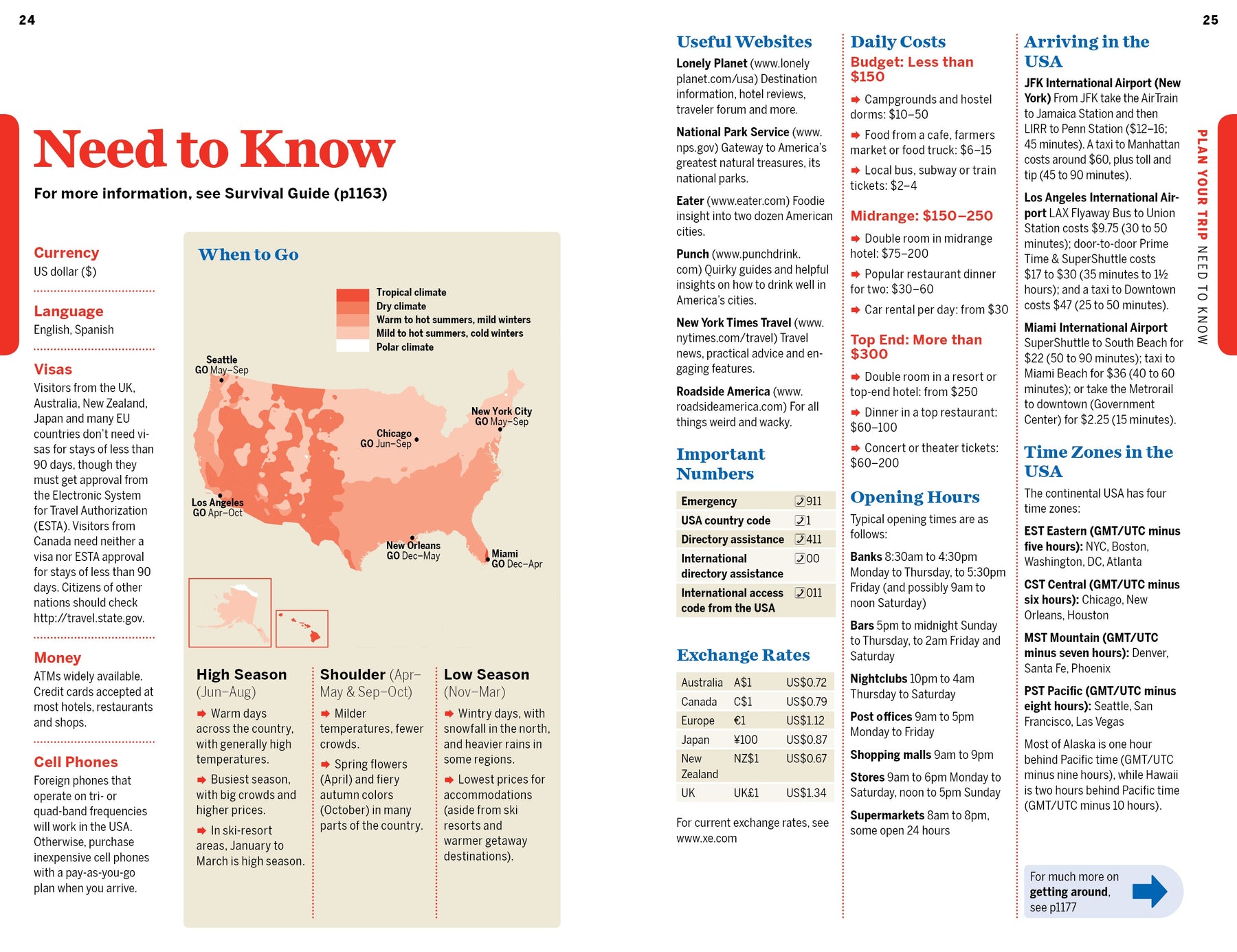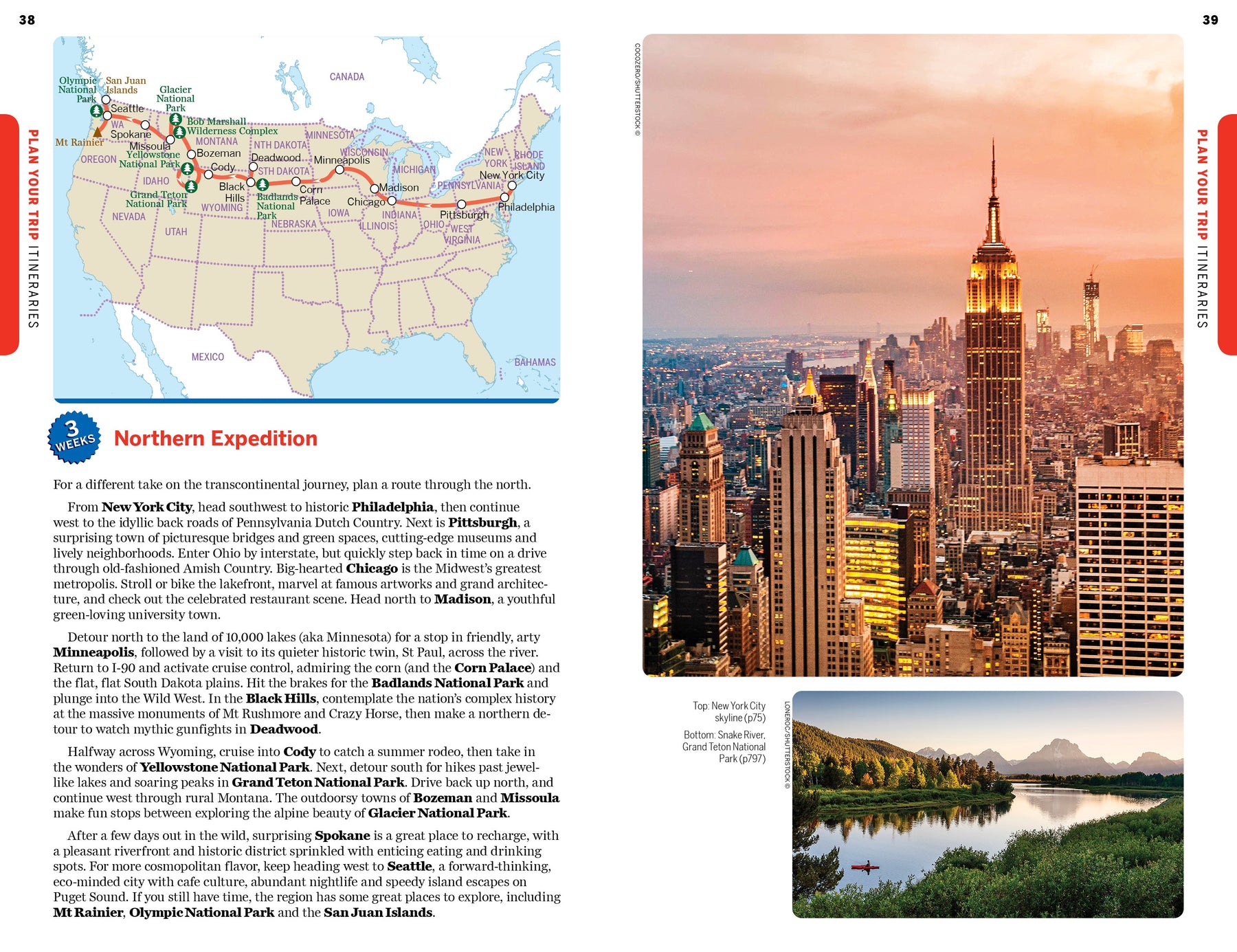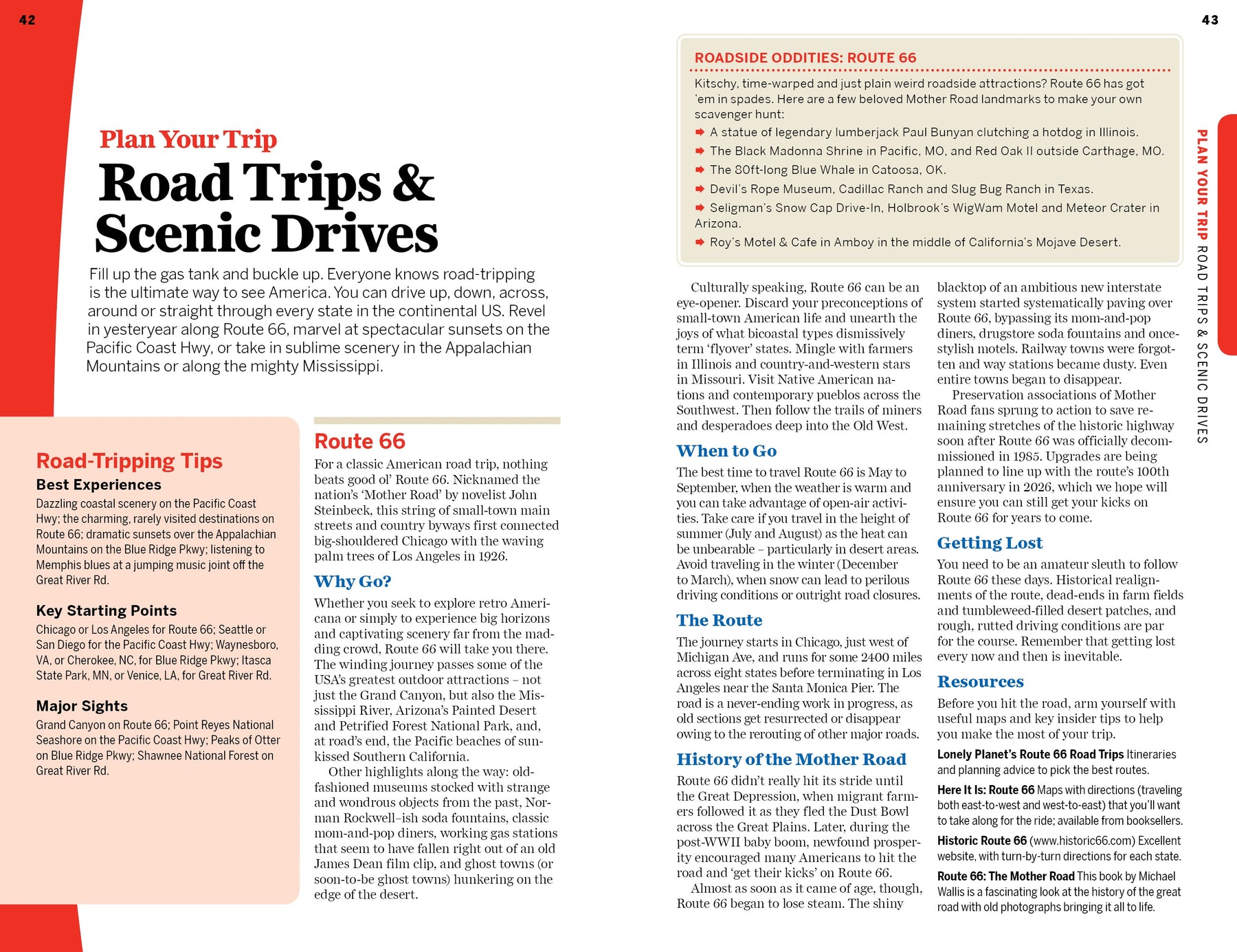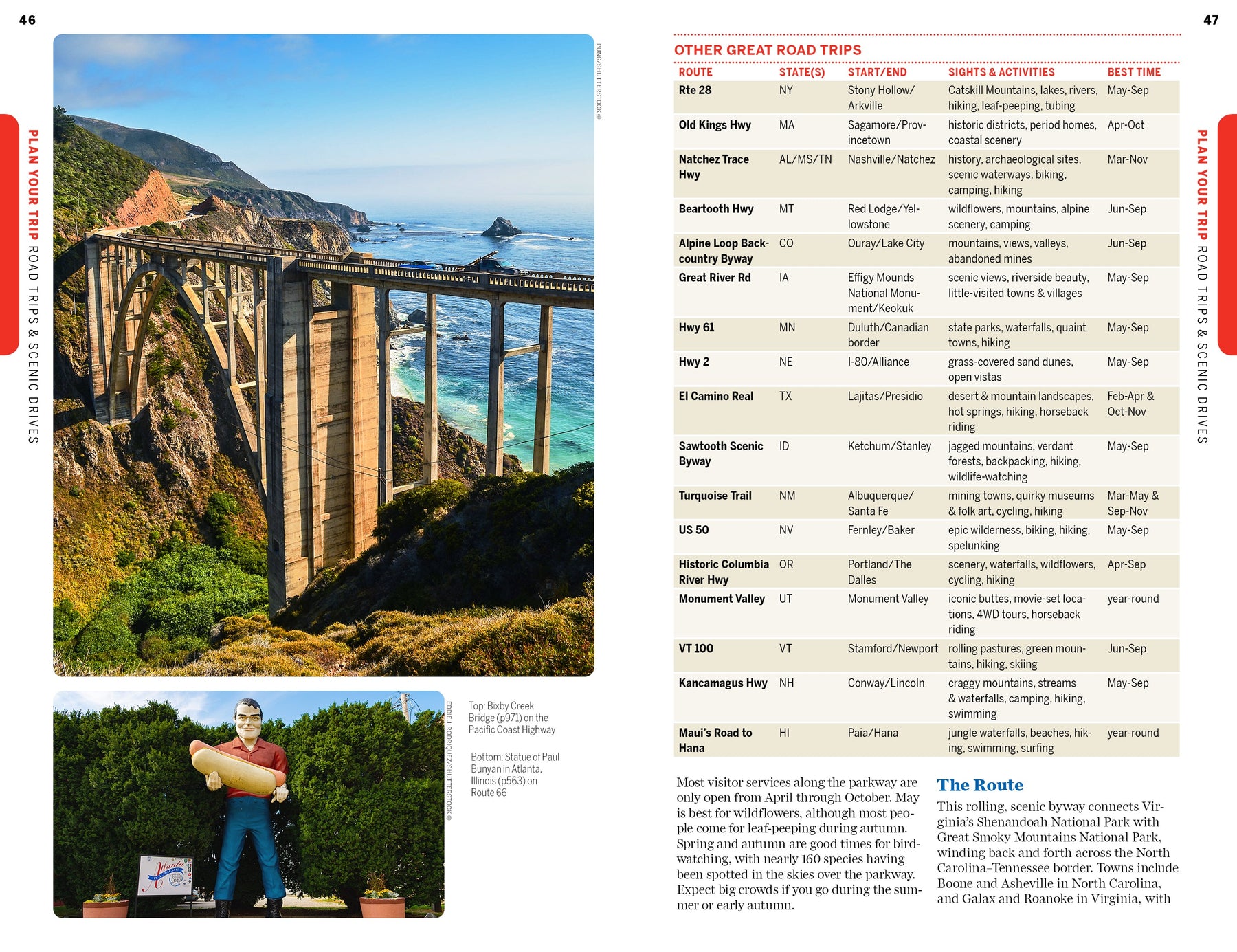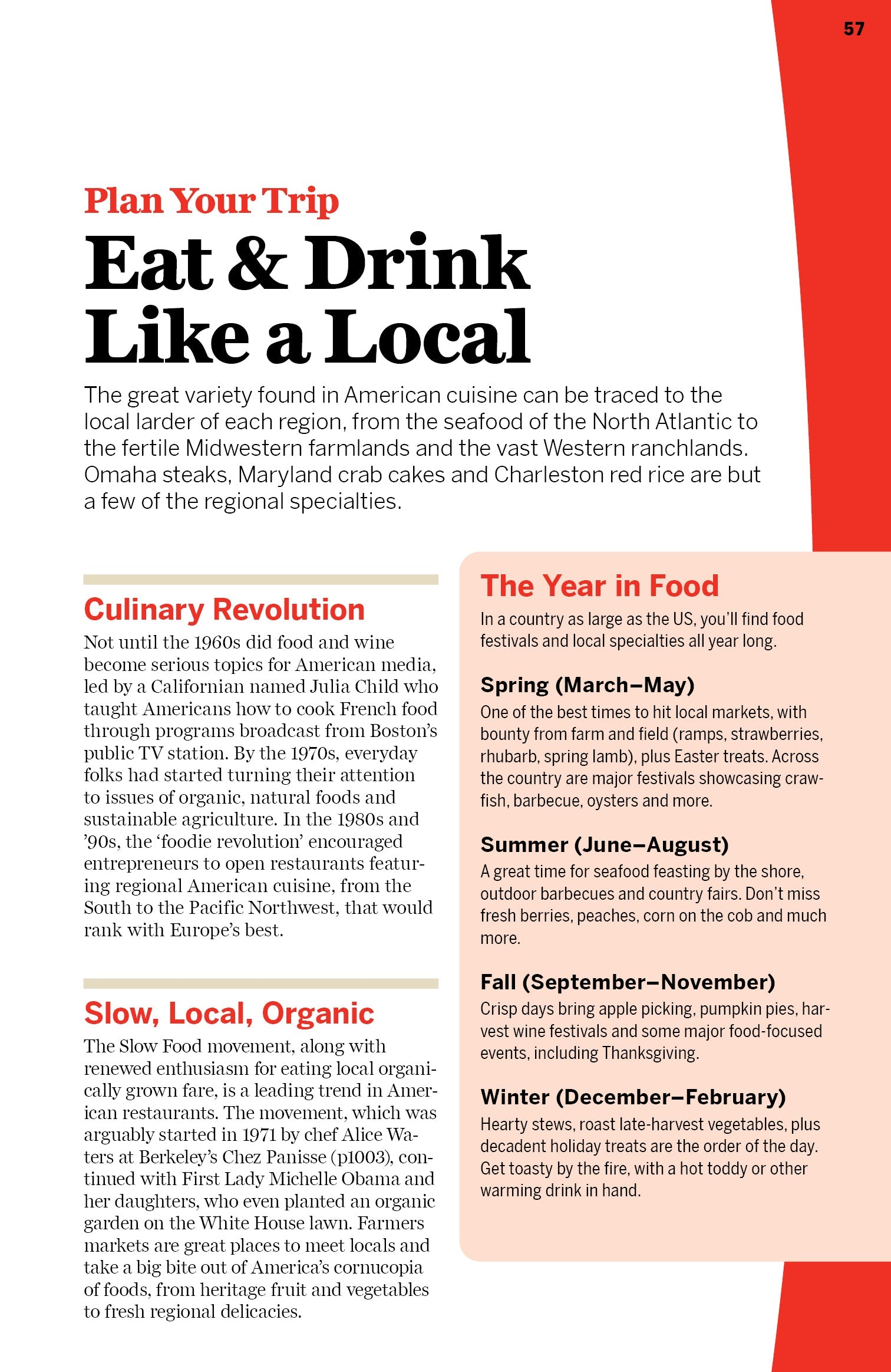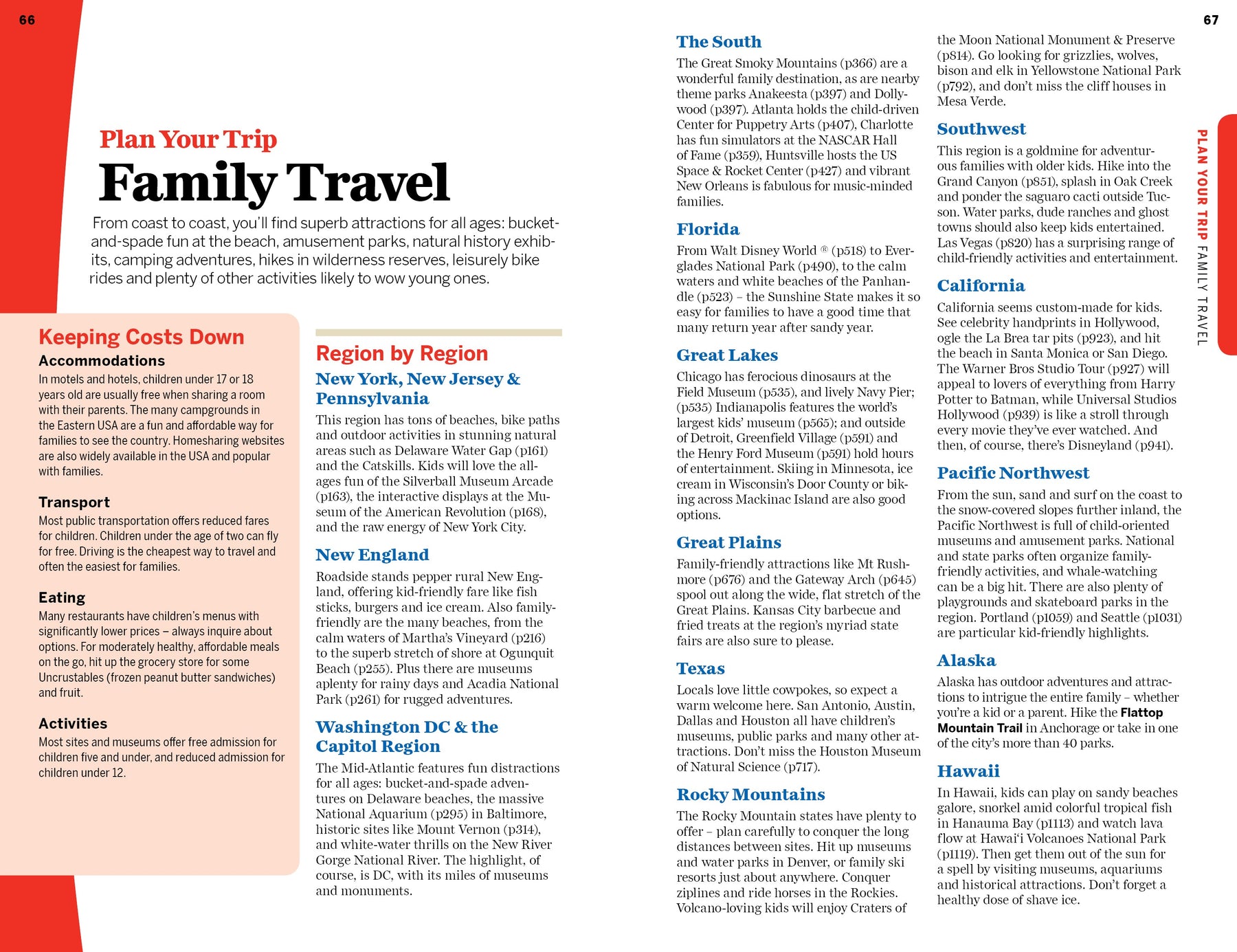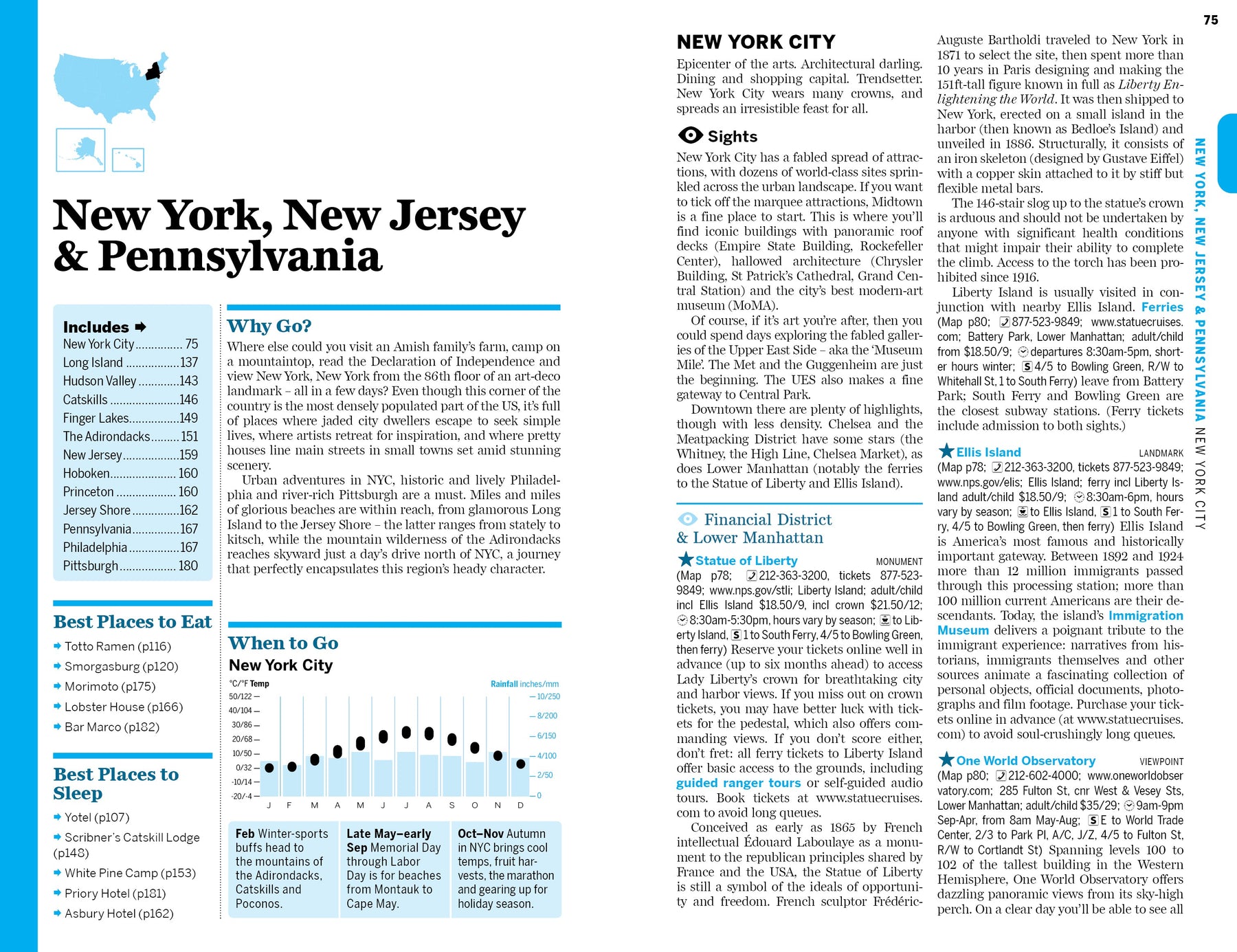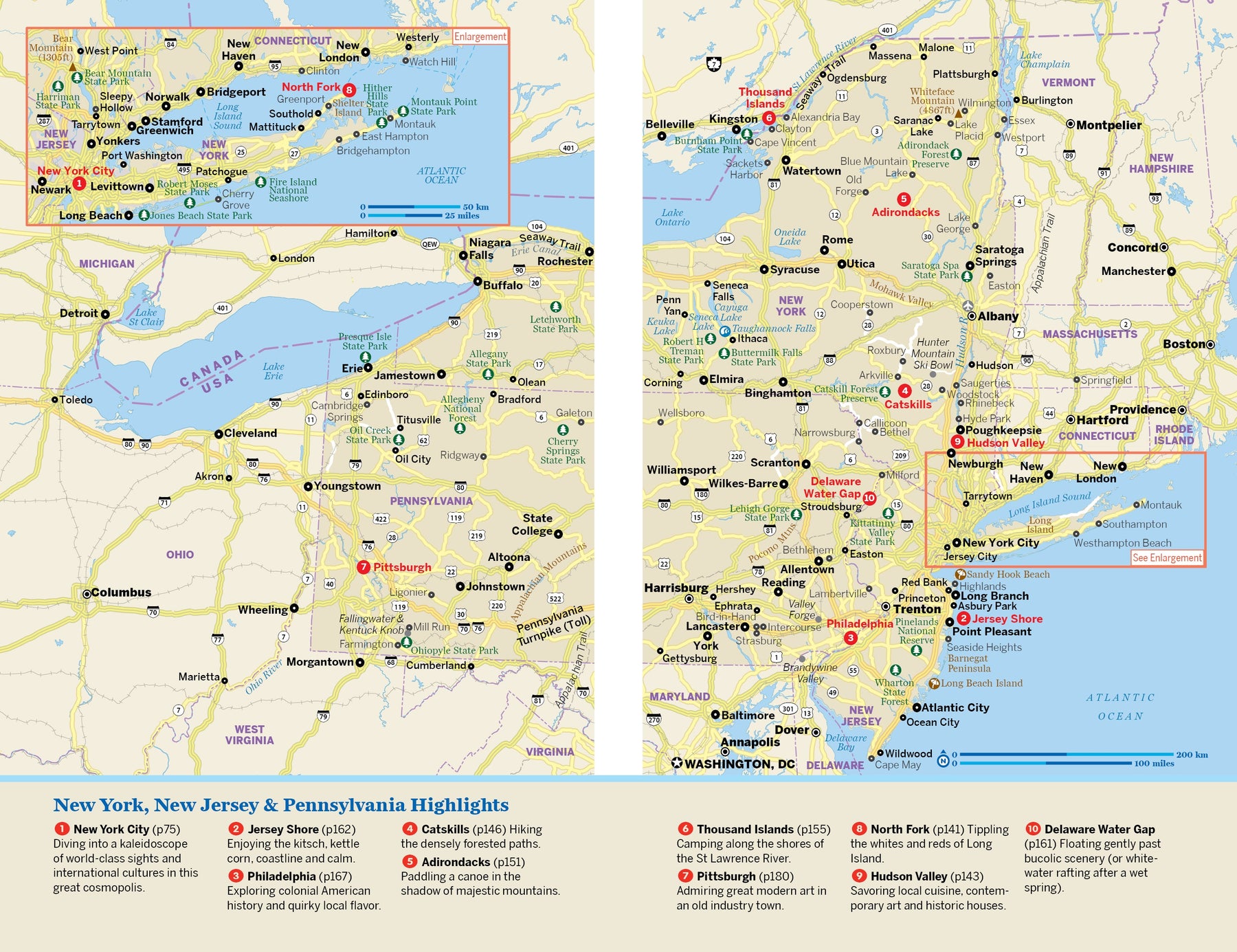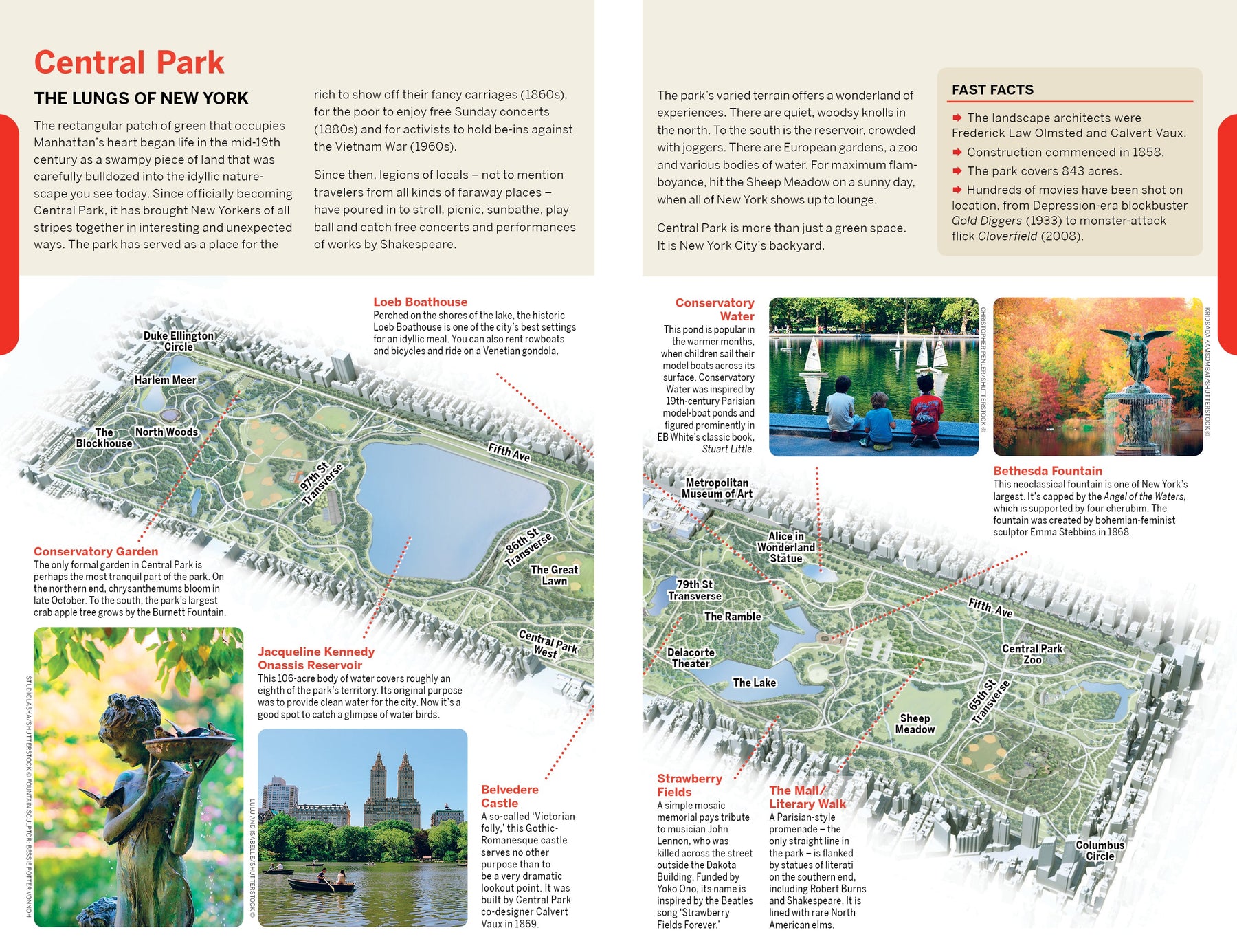 USA
Lonely Planet's USA is your passport to the most relevant, up-to-date advice on what to see and skip, and what hidden discoveries await you. Catch a Broadway show in New York, marvel at the Grand Canyon, and drive the Pacific Coast Highway; all with your trusted travel companion. Get to the heart of the USA and begin your journey now!
Inside Lonely Planet's USA Travel Guide:
Up-to-date information - all businesses were rechecked before publication to ensure they are still open after 2020's COVID-19 outbreak
NEW top experiences feature - a visually inspiring collection of the USA's best experiences and where to have them
What's NEW feature taps into cultural trends and helps you find fresh ideas and cool new areas
Pull-out, passport-size 'Just Landed' card with wi-fi, ATM and transport info - all you need for a smooth journey from airport to hotel
Accommodation feature gathers all the information you need to plan your accommodation
Improved planning tools for family travelers - where to go, how to save money, plus fun stuff just for kids
Color maps and images throughout
Highlights and itineraries help you tailor your trip to your personal needs and interests
Insider tips to save time and money and get around like a local, avoiding crowds and trouble spots
Essential info at your fingertips - hours of operation, websites, transit tips, prices
Honest reviews for all budgets - eating, sleeping, sightseeing, going out, shopping, hidden gems that most guidebooks miss
Cultural insights give you a richer, more rewarding travel experience - history, people, music, landscapes, wildlife, cuisine, politics
Over 100 maps
Covers New York, New Jersey, Pennsylvania, New England, Washington, DC, The South, Florida, Great Lakes, Great Plains, Texas, Rocky Mountains, California, Pacific Northwest, Alaska, Hawaii
eBook is available in ePub, MOBI and PDF.



ISBN: 9781788684187

Edition: 12th

Publication Date: August 2022

Writers: Trisha Ping, Isabel Albiston, Mark Baker, Amy C Balfour, Robert Balkovich, Ray Bartlett, Greg Benchwick, Andrew Bender, Alison Bing, Celeste Brash, Jade Bremner, Gregor Clark, Michael Grosberg, Anthony Ham, Ashley Harrell, John Hecht, Adam Karlin, Brian Kluepfel, Ali Lemer, Vesna Maric, Virginia Maxwell, Hugh McNaughtan, MaSovaida Morgan, Becky Ohlsen, Lorna Parkes, Christopher Pitts, Kevin Raub, Charles Rawlings-Way, Simon Richmond, Andrea Schulte-Peevers, Regis St Louis, Ryan Ver Berkmoes, Mara Vorhees, Benedict Walker, Andy Ward, Greg Ward, Karla Zimmerman, Stephanie d'Arc Taylor

1216 pages, 224pp color, 101 maps | Dimensions: 128mm × 197mm

Next edition due: Not yet determined
Which guidebook is right for me?