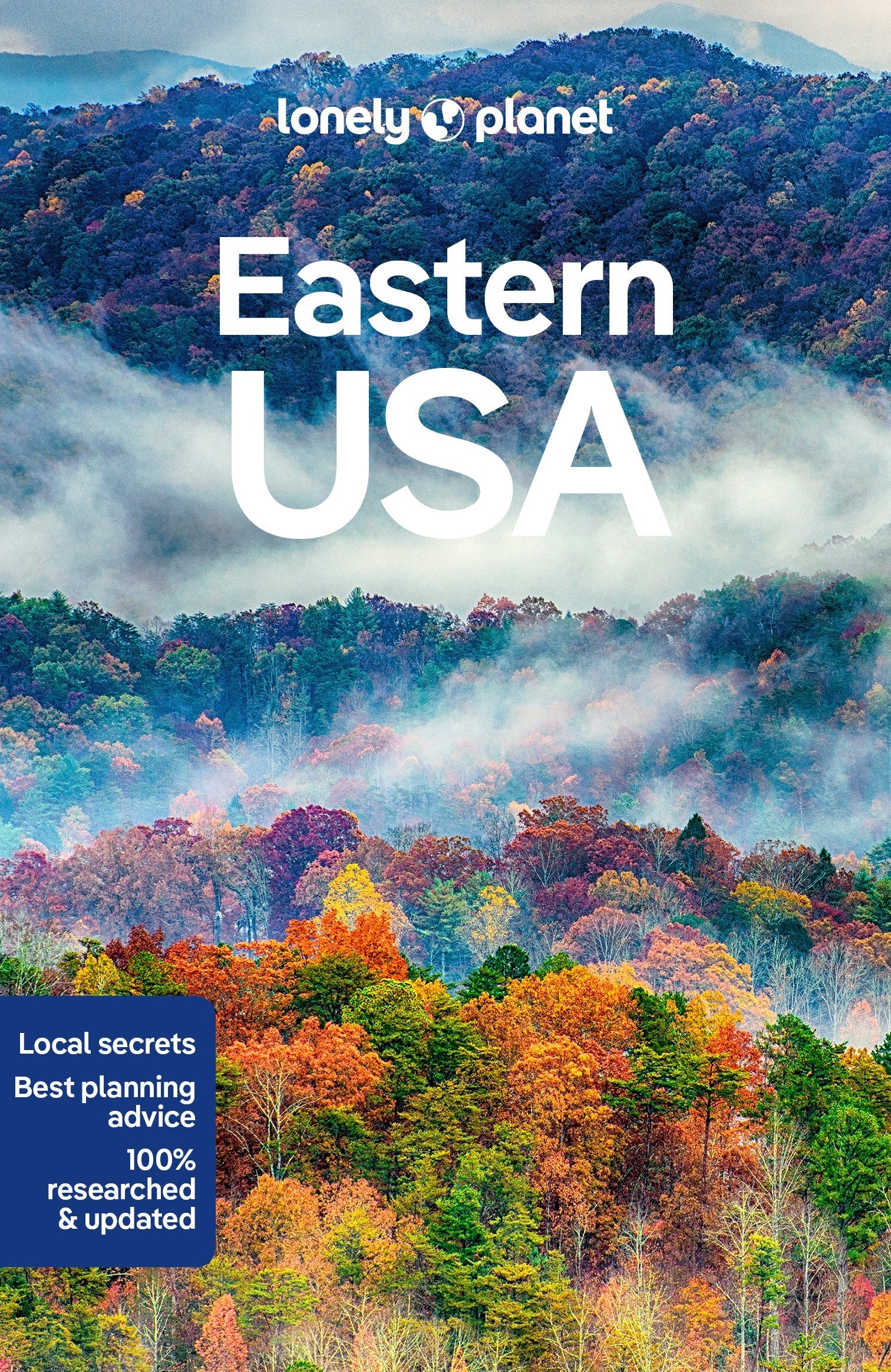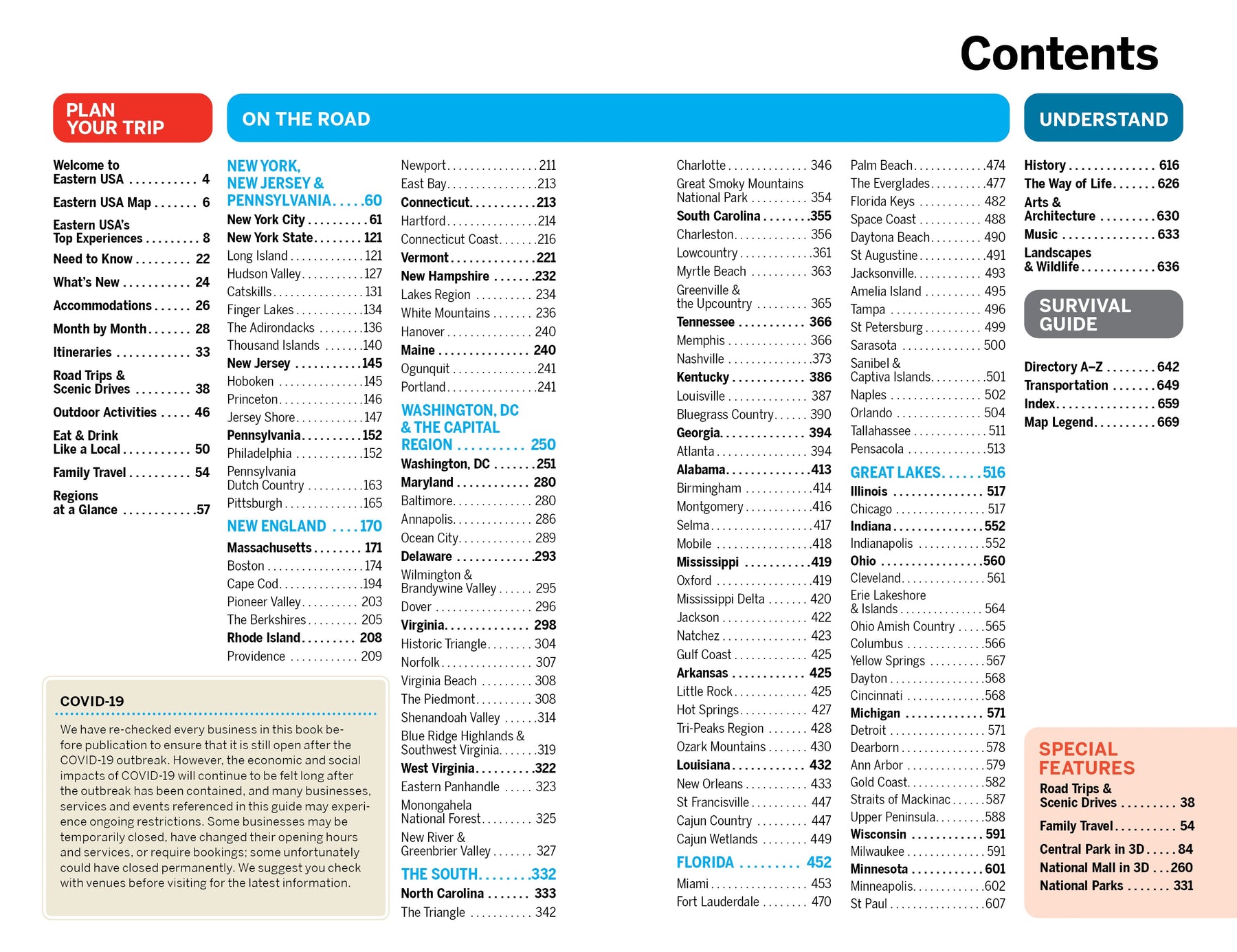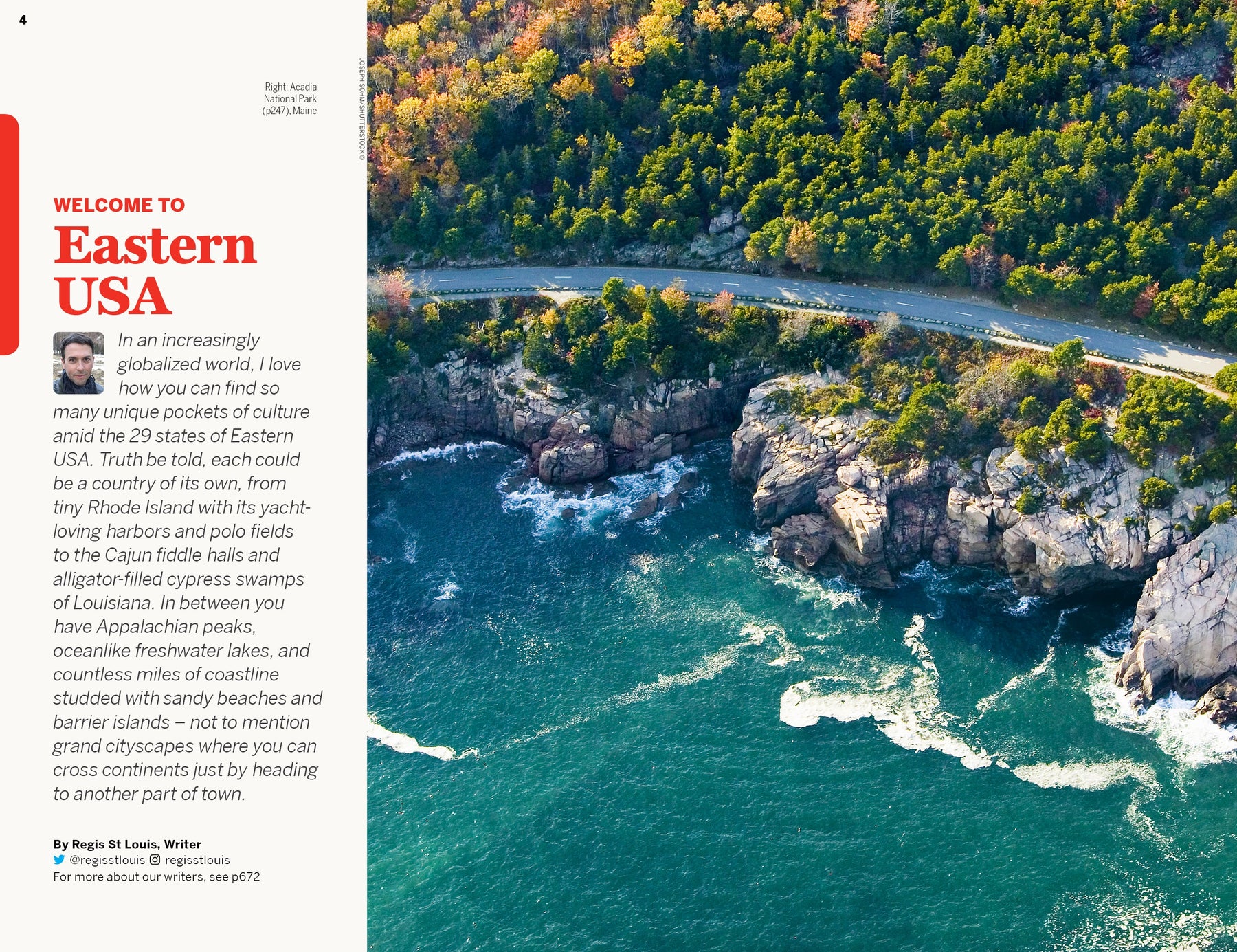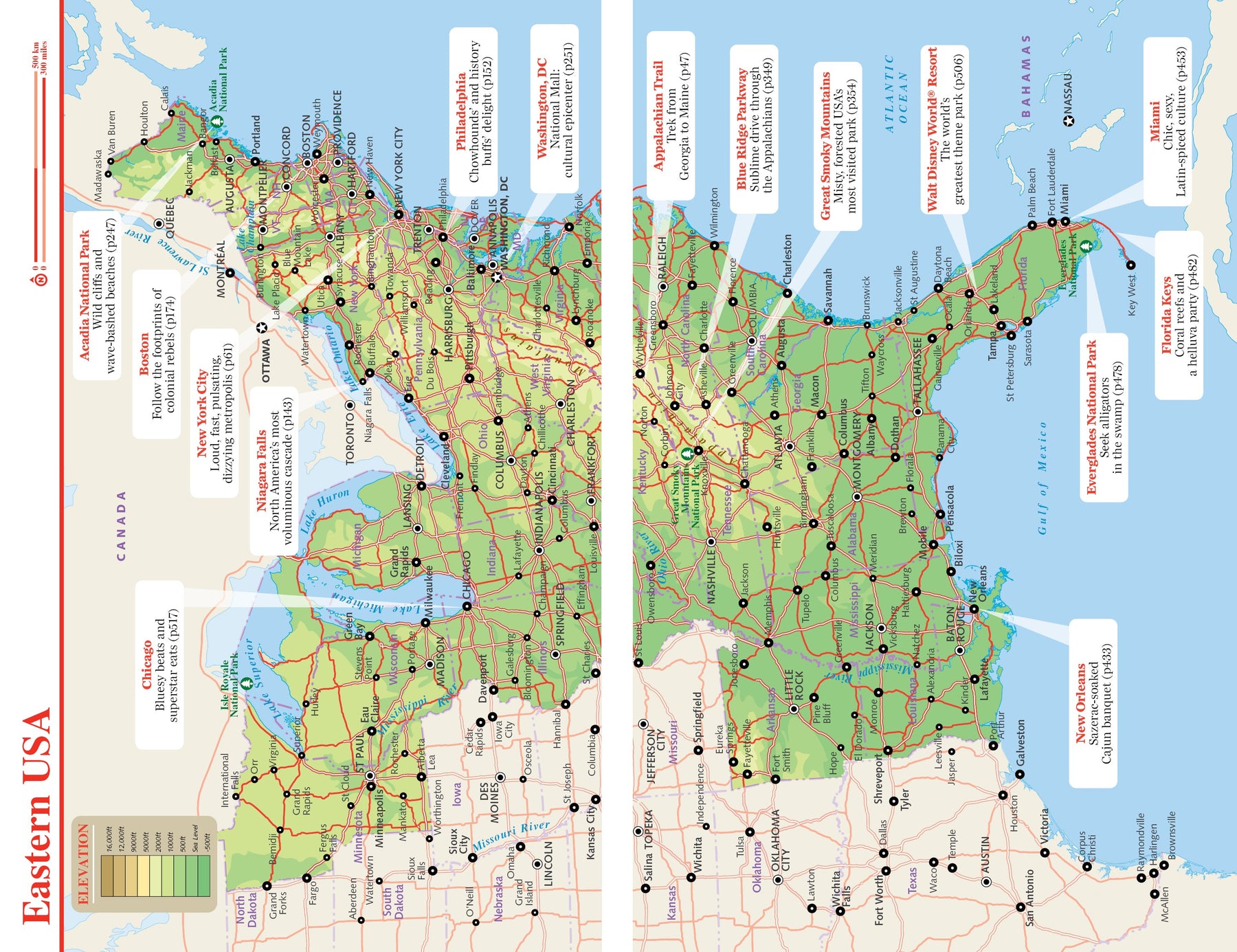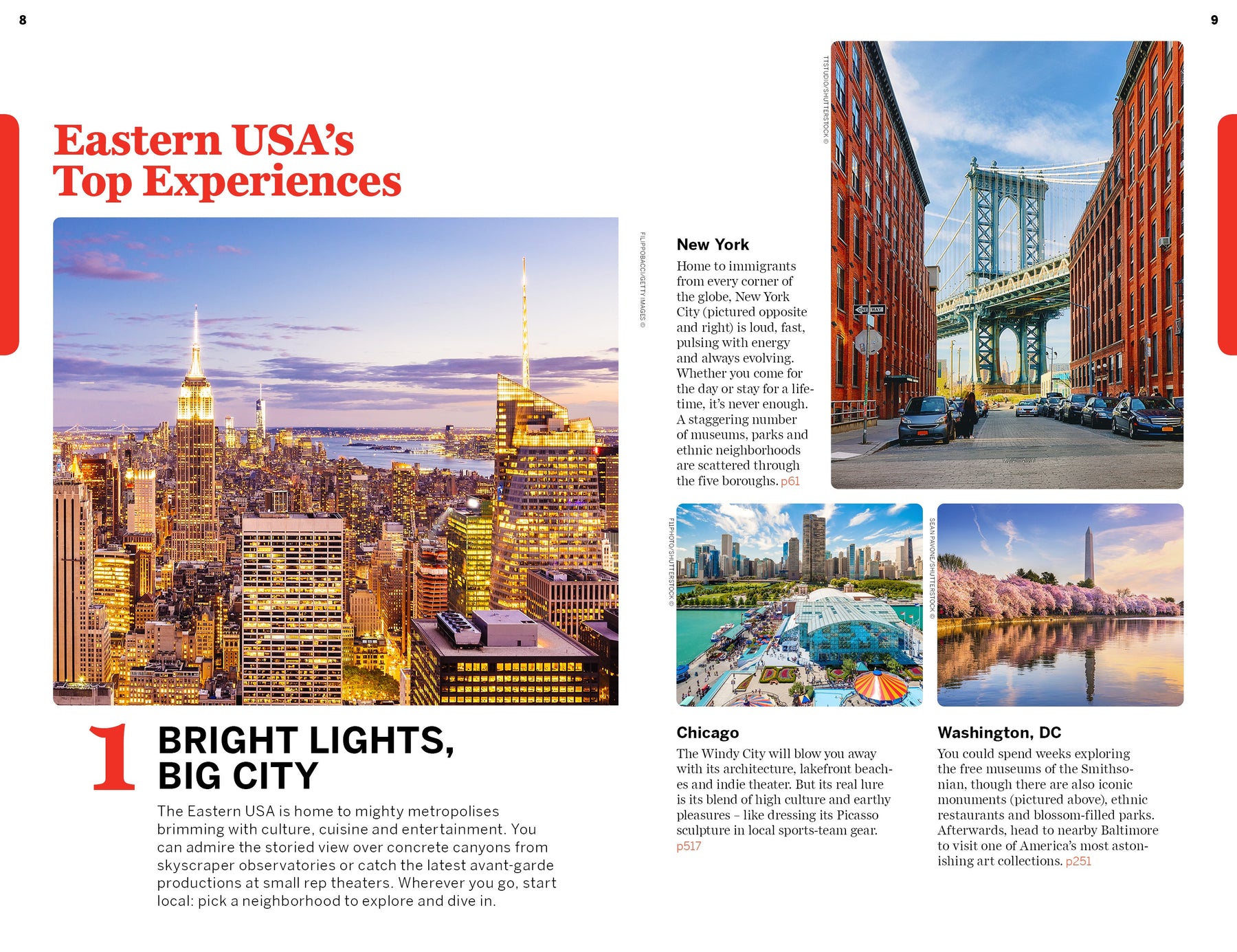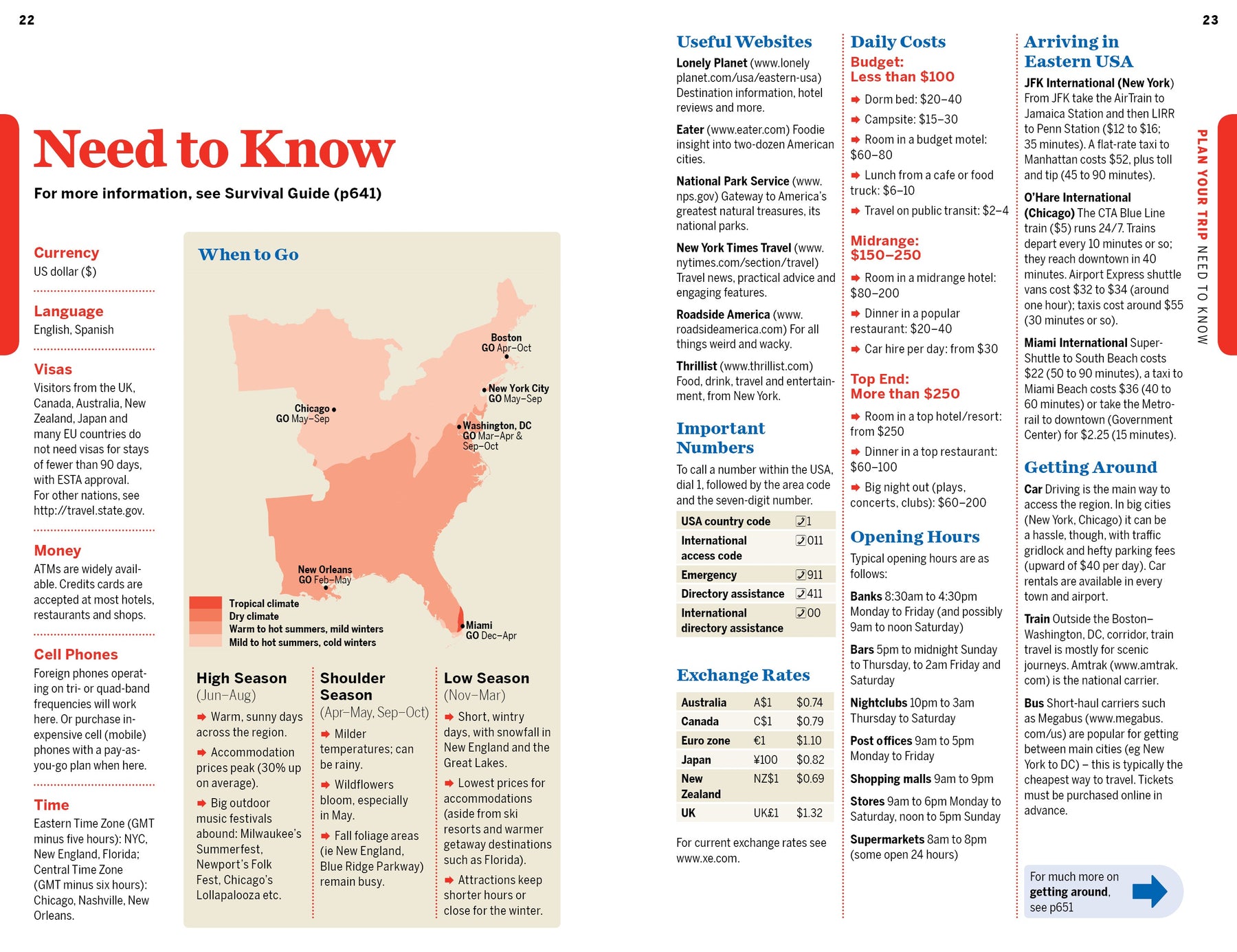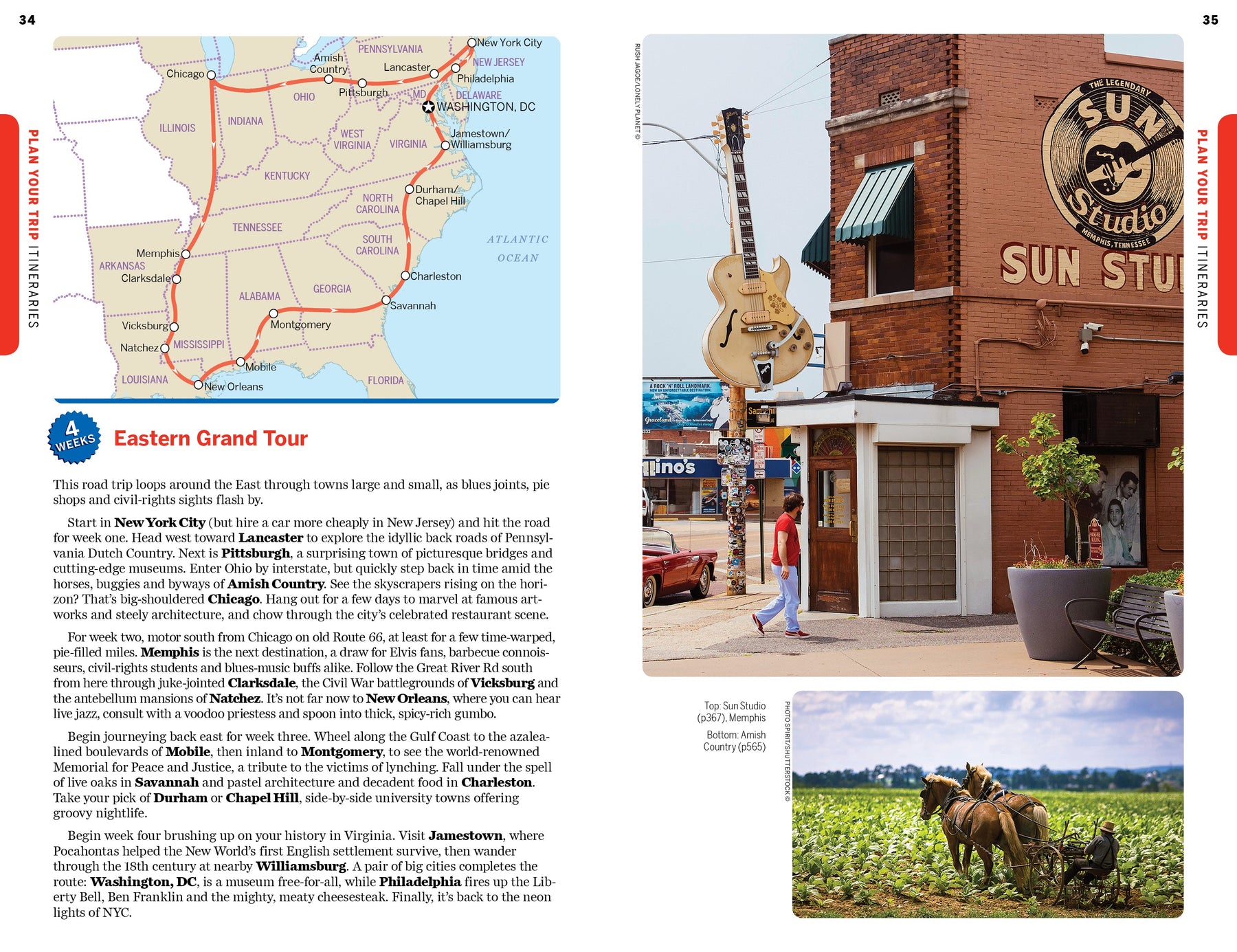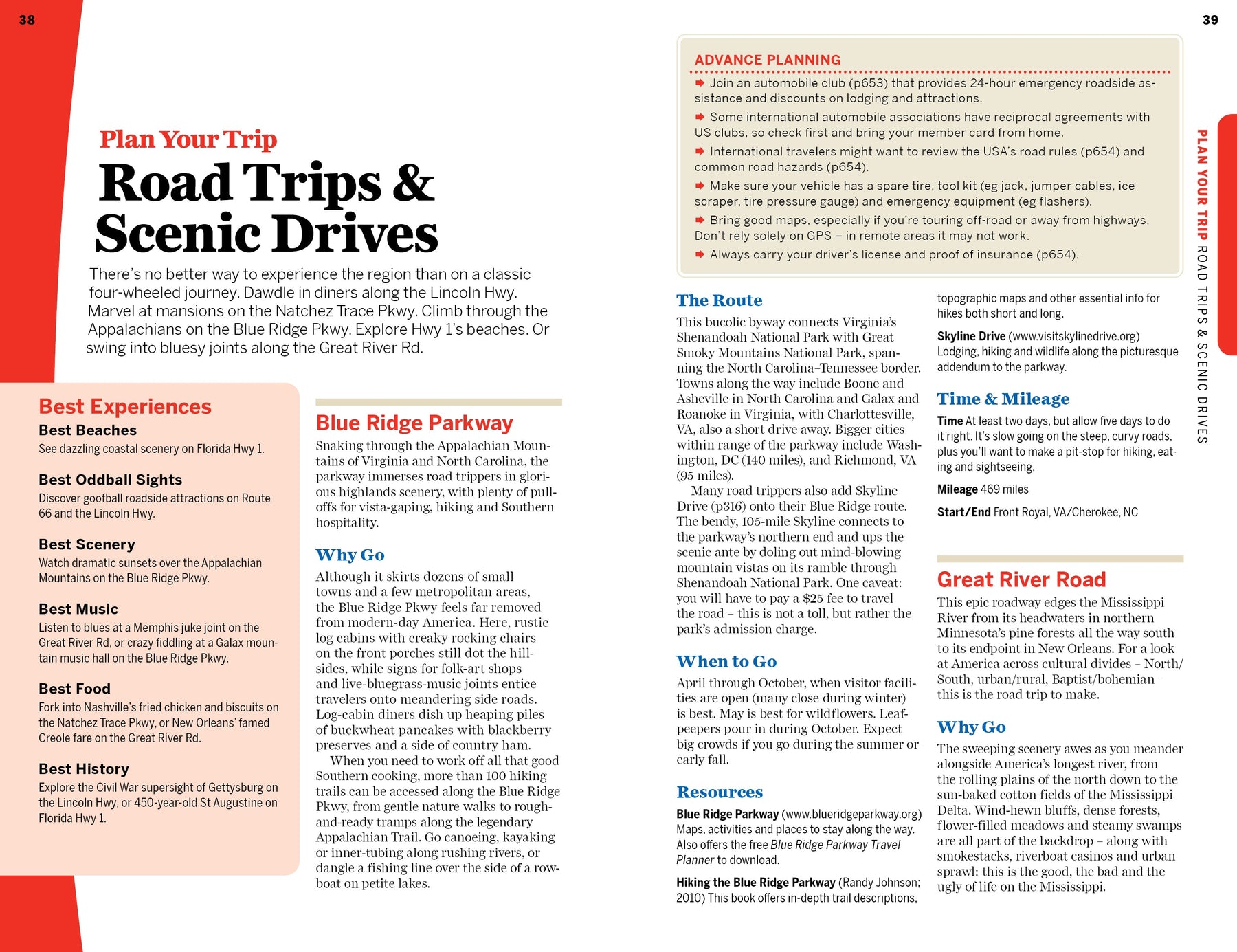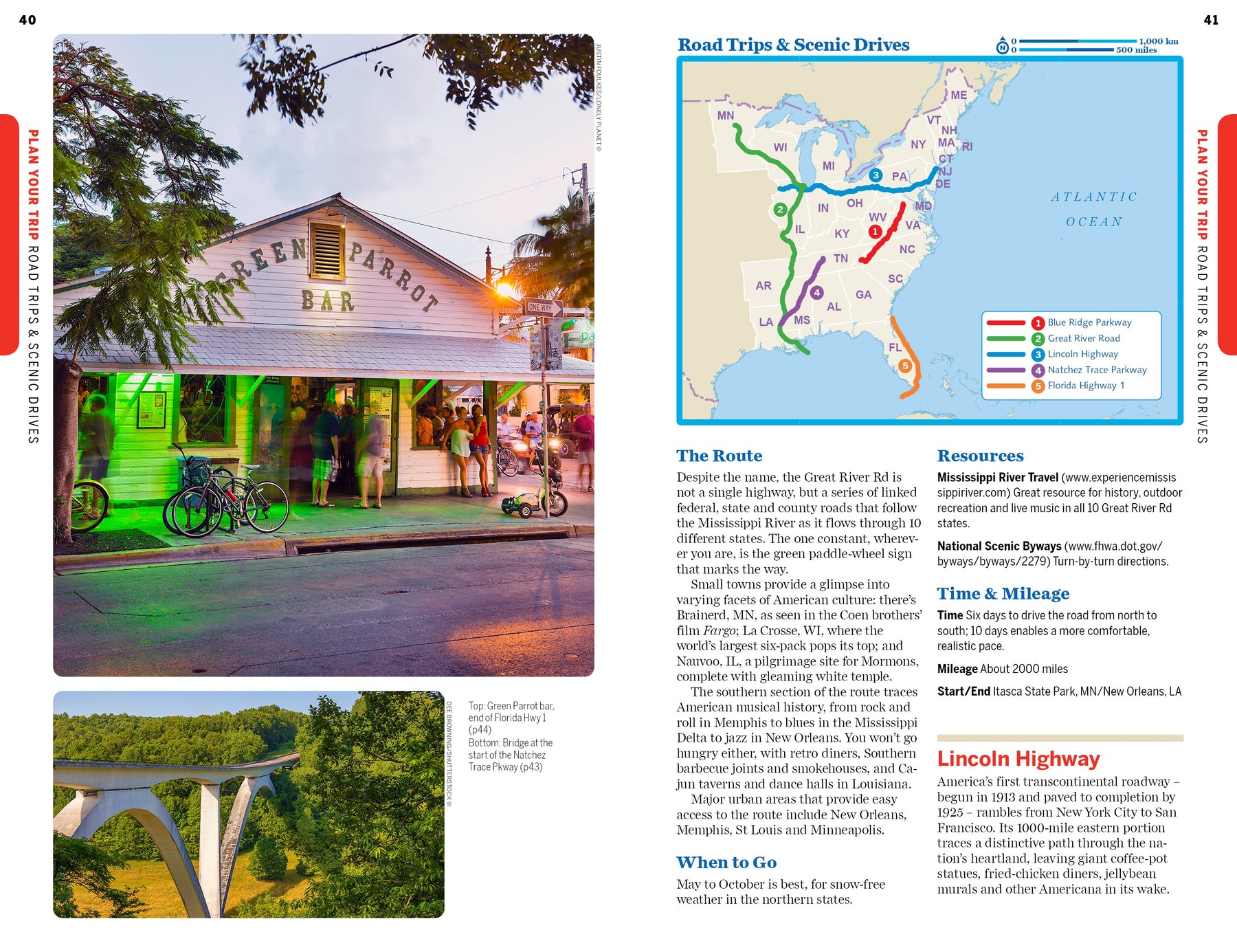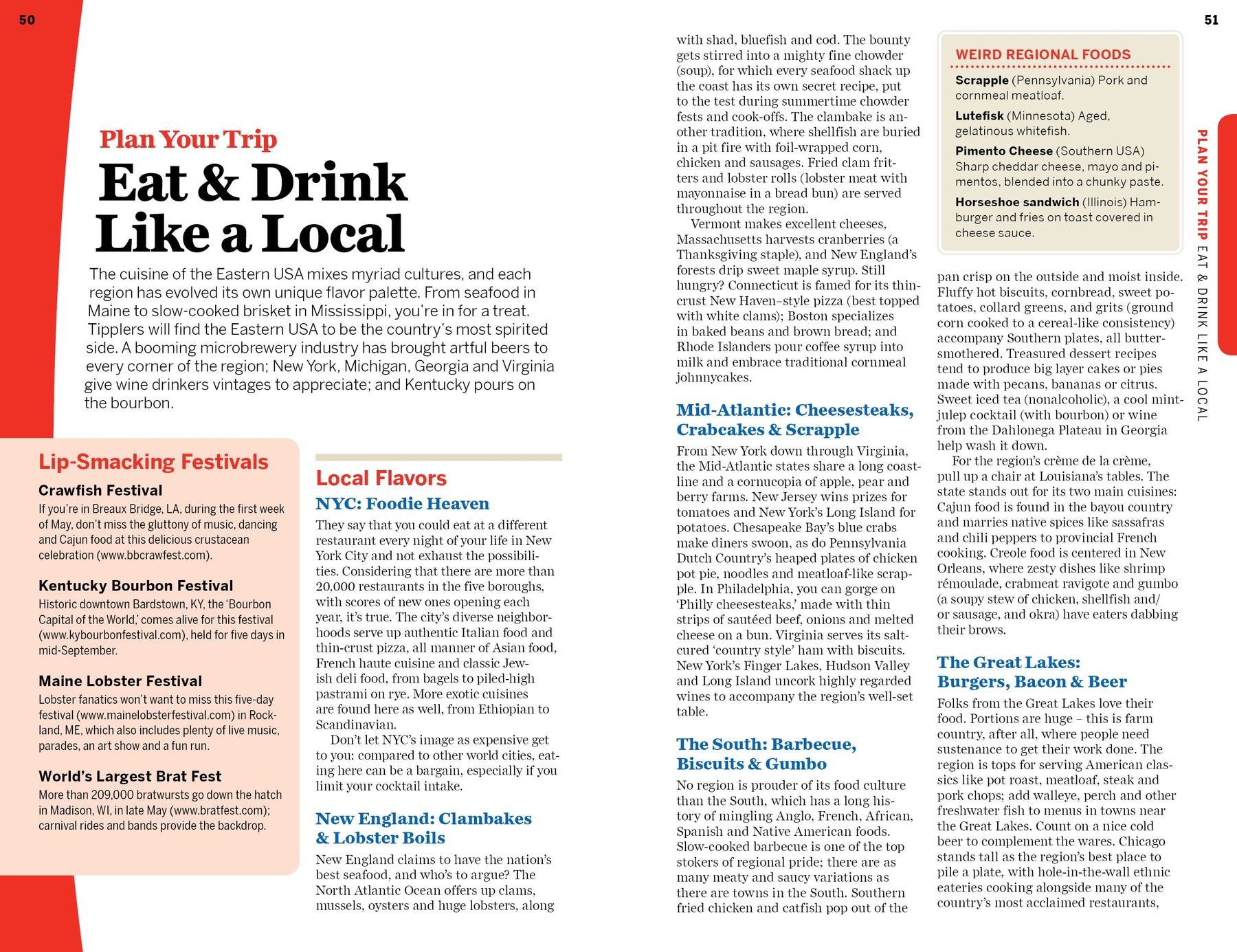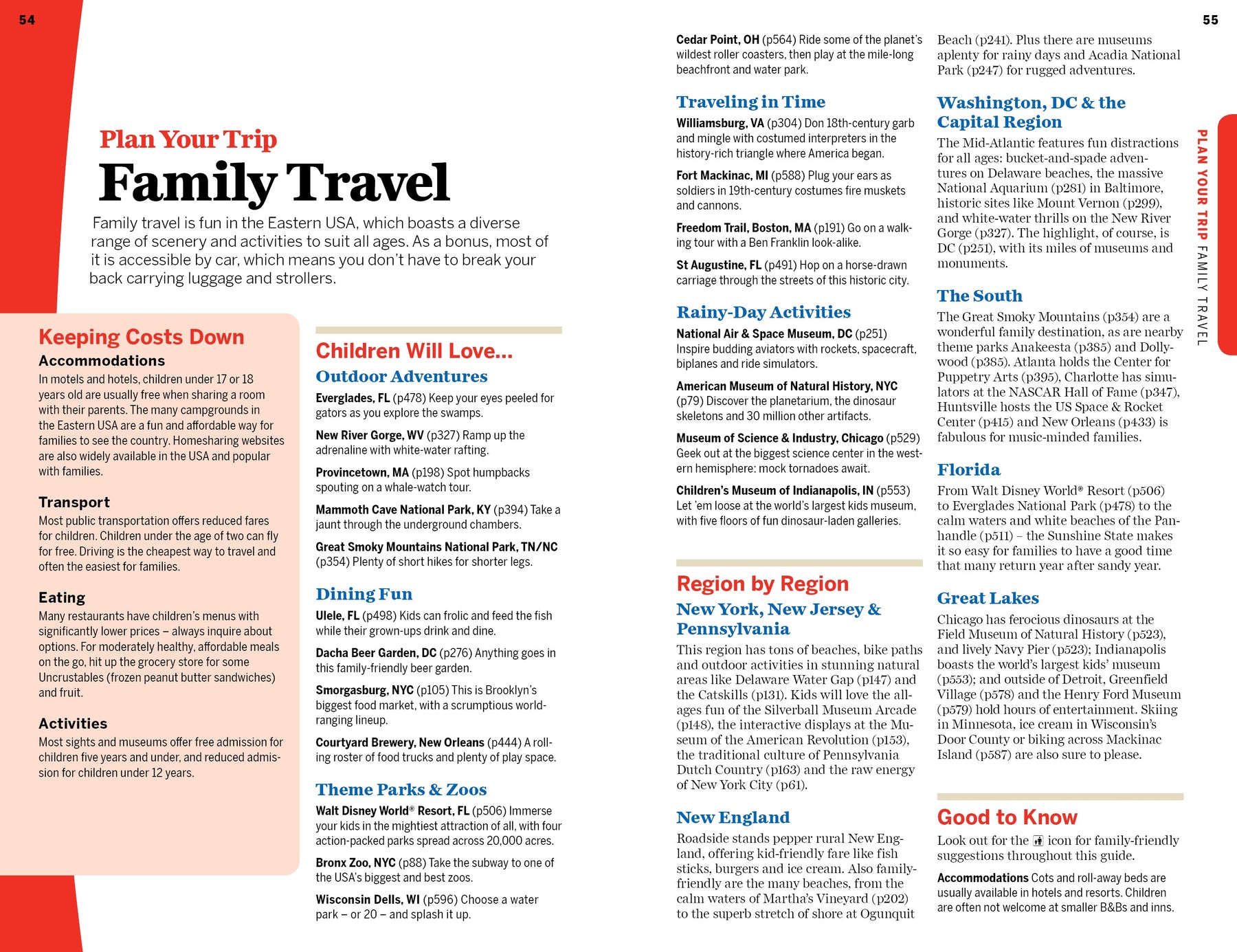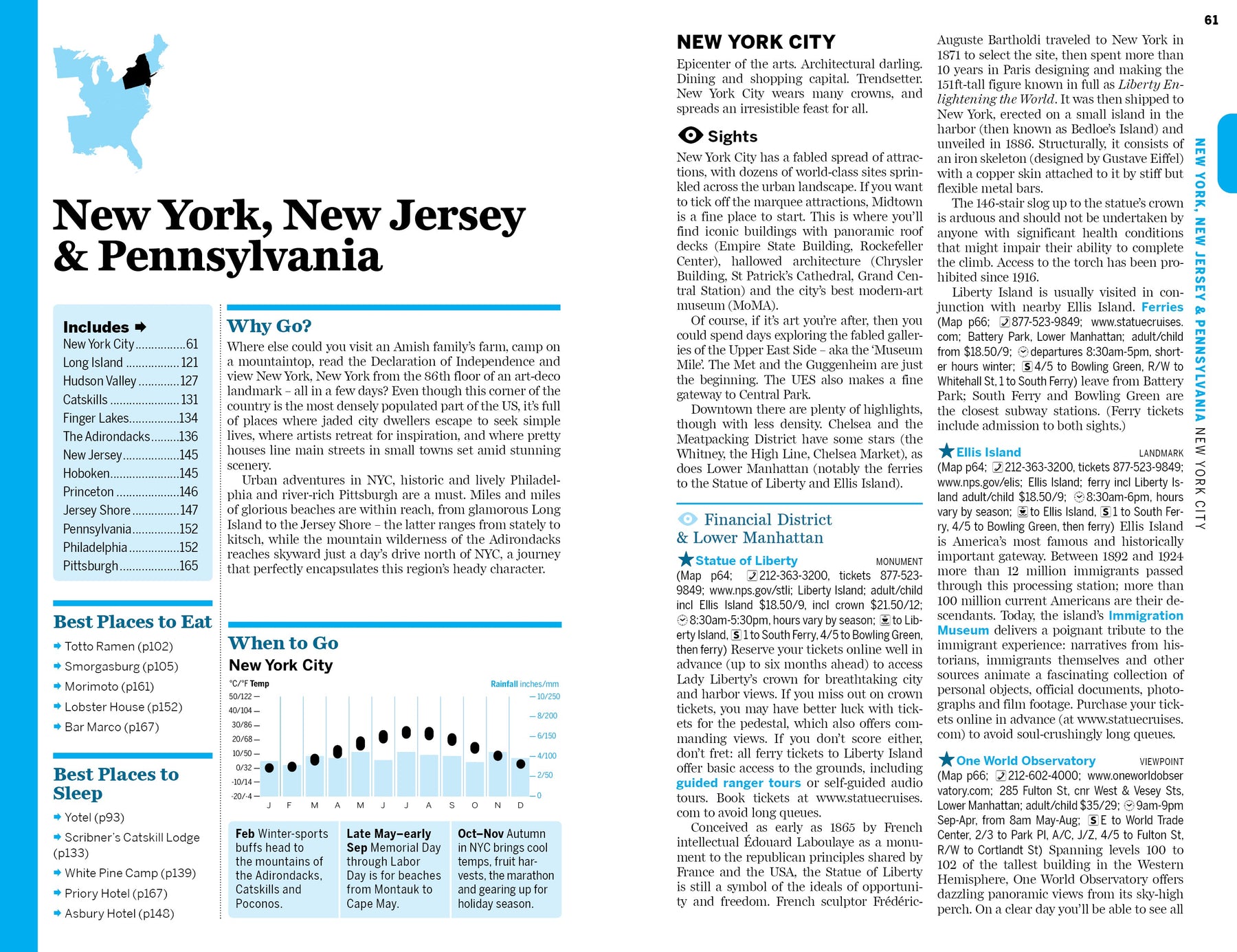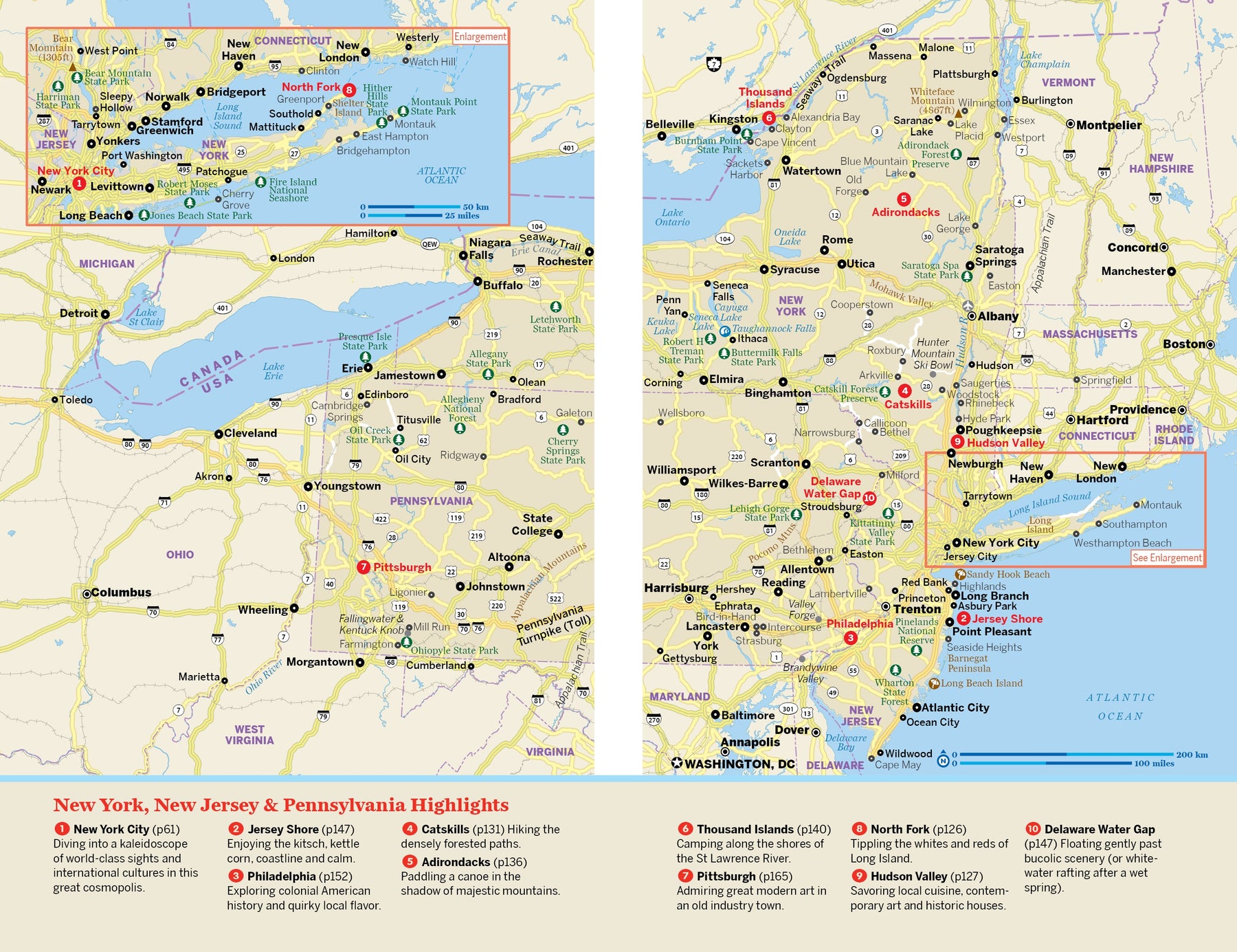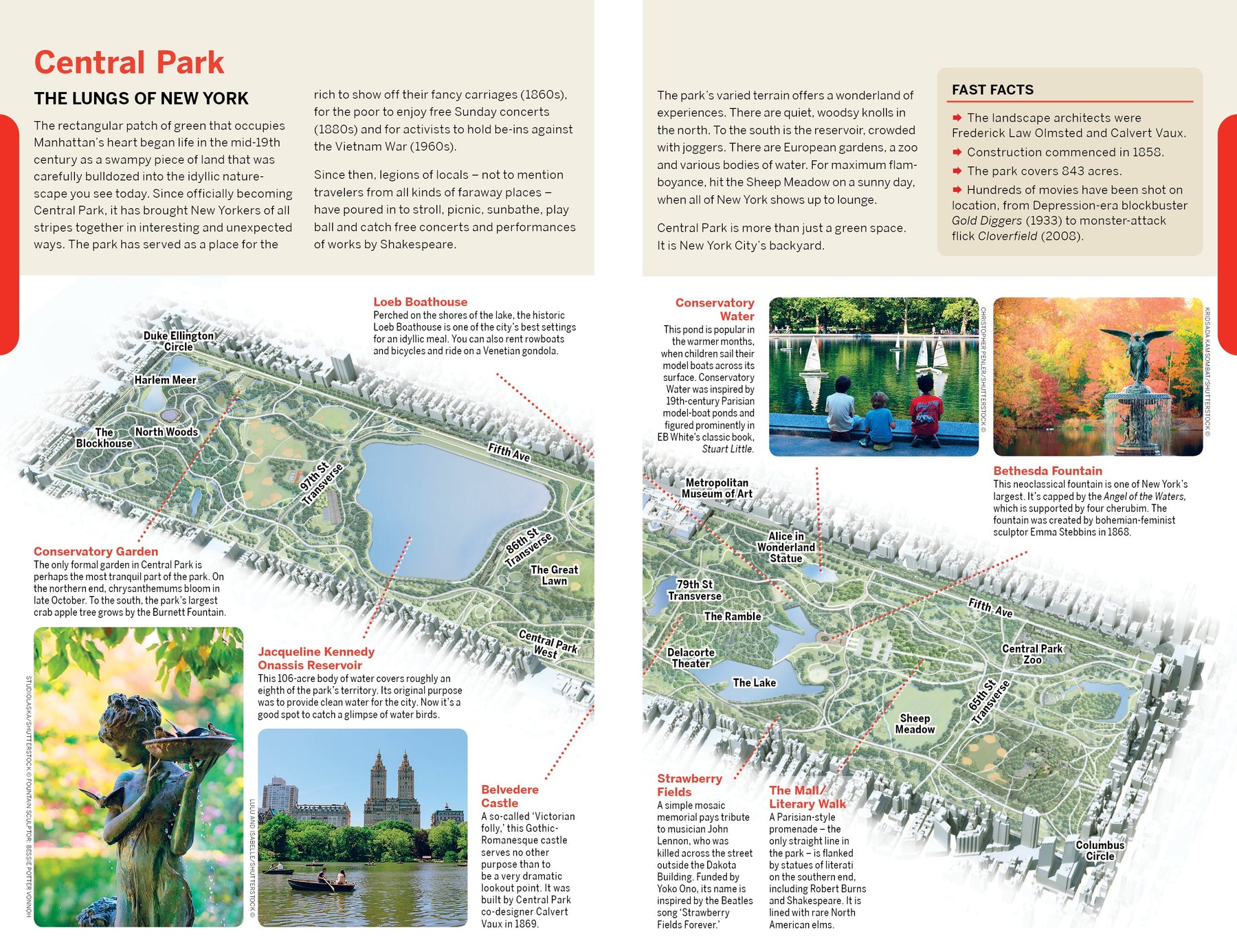 Eastern USA
Lonely Planet's Eastern USA is your passport to the most relevant, up-to-date advice on what to see and skip, and what hidden discoveries await you. Sample New Orleans cuisine, catch a Broadway show, and explore Michigan's Gold Coast; all with your trusted travel companion. Get to the heart of Eastern USA and begin your journey now!
Select Chapters
Eastern USA
Inside Lonely Planet's Eastern USA Travel Guide:
Up-to-date information - all businesses were rechecked before publication to ensure they are still open after
2020's COVID-19 outbreak
NEW top experiences feature - a visually inspiring collection of Eastern USA's best experiences and where to have them
What's NEW feature taps into cultural trends and helps you find fresh ideas and cool new areas
NEW pull-out, passport-size 'Just Landed' card with wi-fi, ATM and transport info - all you need for a smooth journey from airport to hotel
Accommodations feature gathers all the information you need to plan your accommodation
Planning tools for family travelers - where to go, how to save money, plus fun stuff just for kids
Color maps and images throughout
Highlights and itineraries help you tailor your trip to your personal needs and interests
Insider tips to save time and money and get around like a local, avoiding crowds and trouble spots
Essential info at your fingertips - hours of operation, websites, transit tips, prices
Honest reviews for all budgets - eating, sleeping, sightseeing, going out, shopping, hidden gems that most guidebooks miss
Cultural insights give you a richer, more rewarding travel experience - history, people, music, landscapes, wildlife, cuisine, politics
Over 50 maps
Covers New York, New Jersey & Pennsylvania, New England, Washington, DC & the Capital Region, The South, Florida, Great Lakes
eBook is available in ePub, MOBI and PDF.



ISBN: 9781788684194

Edition: 6th

Publication Date: August 2022

Writers: Trisha Ping, Isabel Albiston, Mark Baker, Amy C Balfour, Robert Balkovich, Ray Bartlett, Jade Bremner, Gregor Clark, Ashley Harrell, Adam Karlin, Brian Kluepfel, Ali Lemer, Vesna Maric, Virginia Maxwell, Hugh McNaughtan, MaSovaida Morgan, Lorna Parkes, Kevin Raub, Charles Rawlings-Way, Simon Richmond, Regis St Louis, Mara Vorhees, Benedict Walker, Greg Ward, Karla Zimmerman

672 pages, 160pp color, 51 maps | Dimensions: 128mm × 197mm

Next edition due: Not yet determined
You are viewing a regional guide
What is a Regional Guide?
Heading to a popular region within a country? These guides provide the extra depth and detail you need. Following the same format and style as our Country and Multi-country guides, they help you get under the area's skin to discover its defining characteristics, like its cuisine, markets, culture and festivals.
Create your perfect trip with our planning tools and suggested itineraries
Our experts uncover hidden gems to make your visit unique
Packed with inspiring images, walking tours and the best local knowledge
Detailed listings on everything from top sights and activities to eating, shopping, nightlife and accommodation