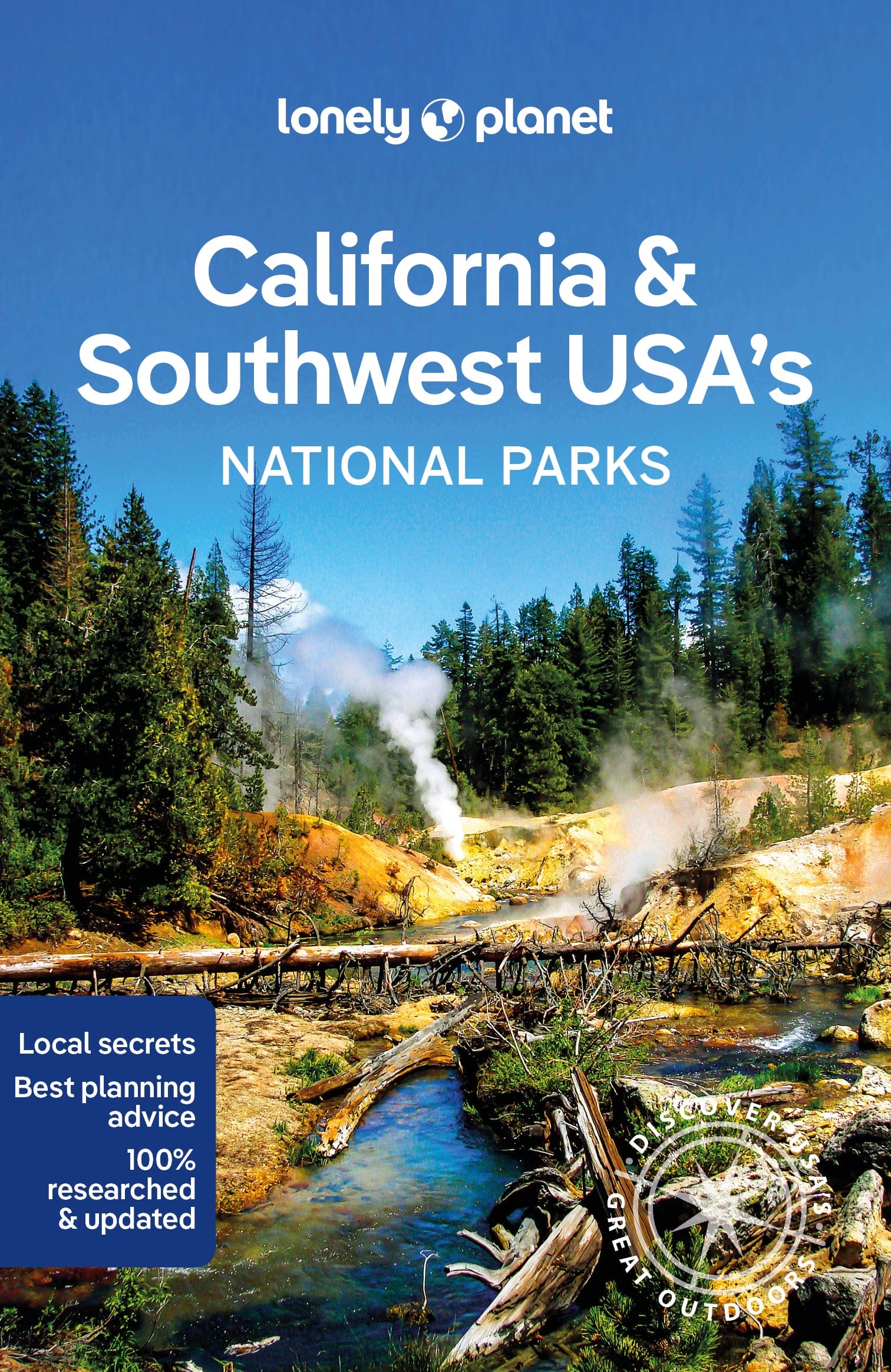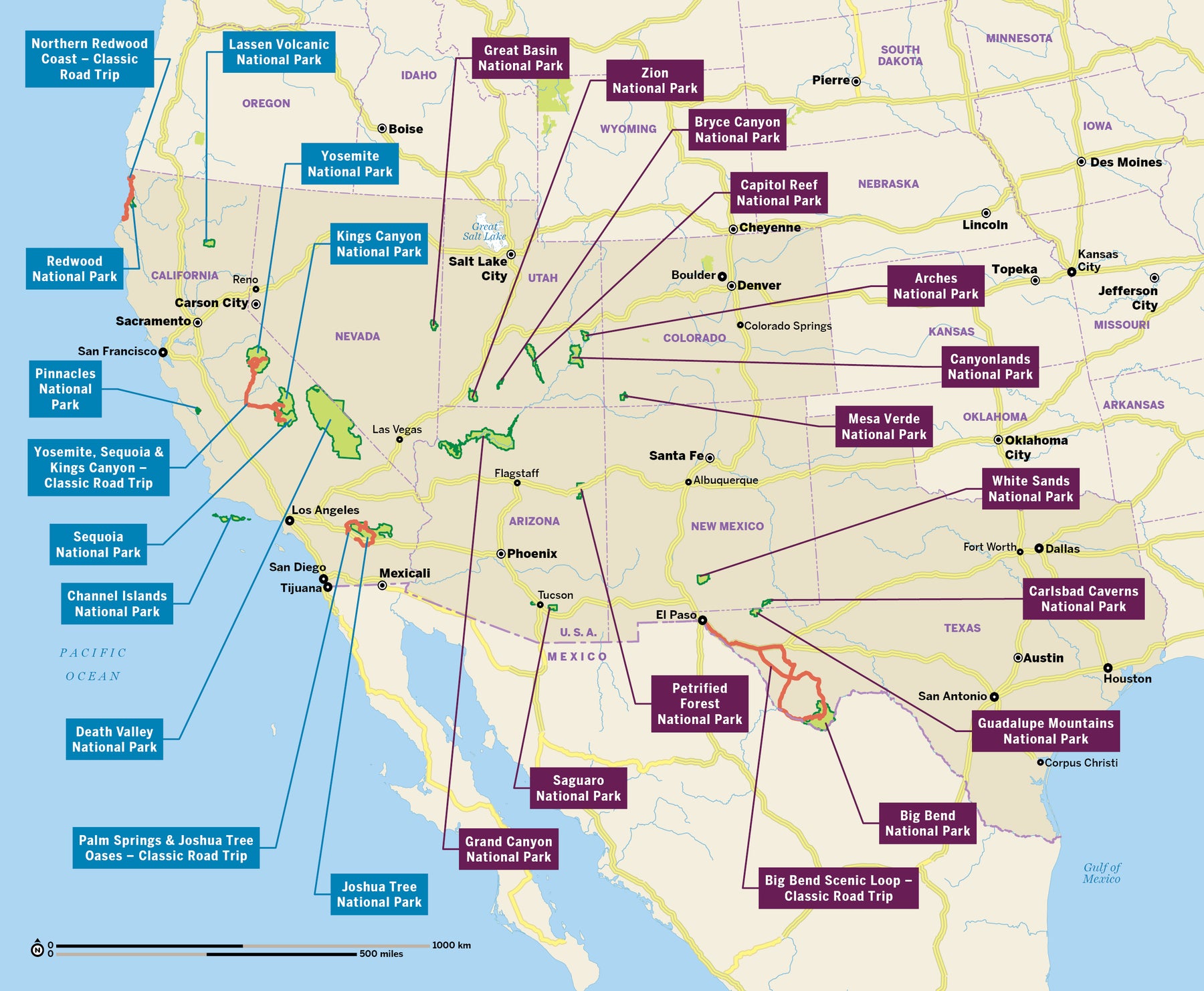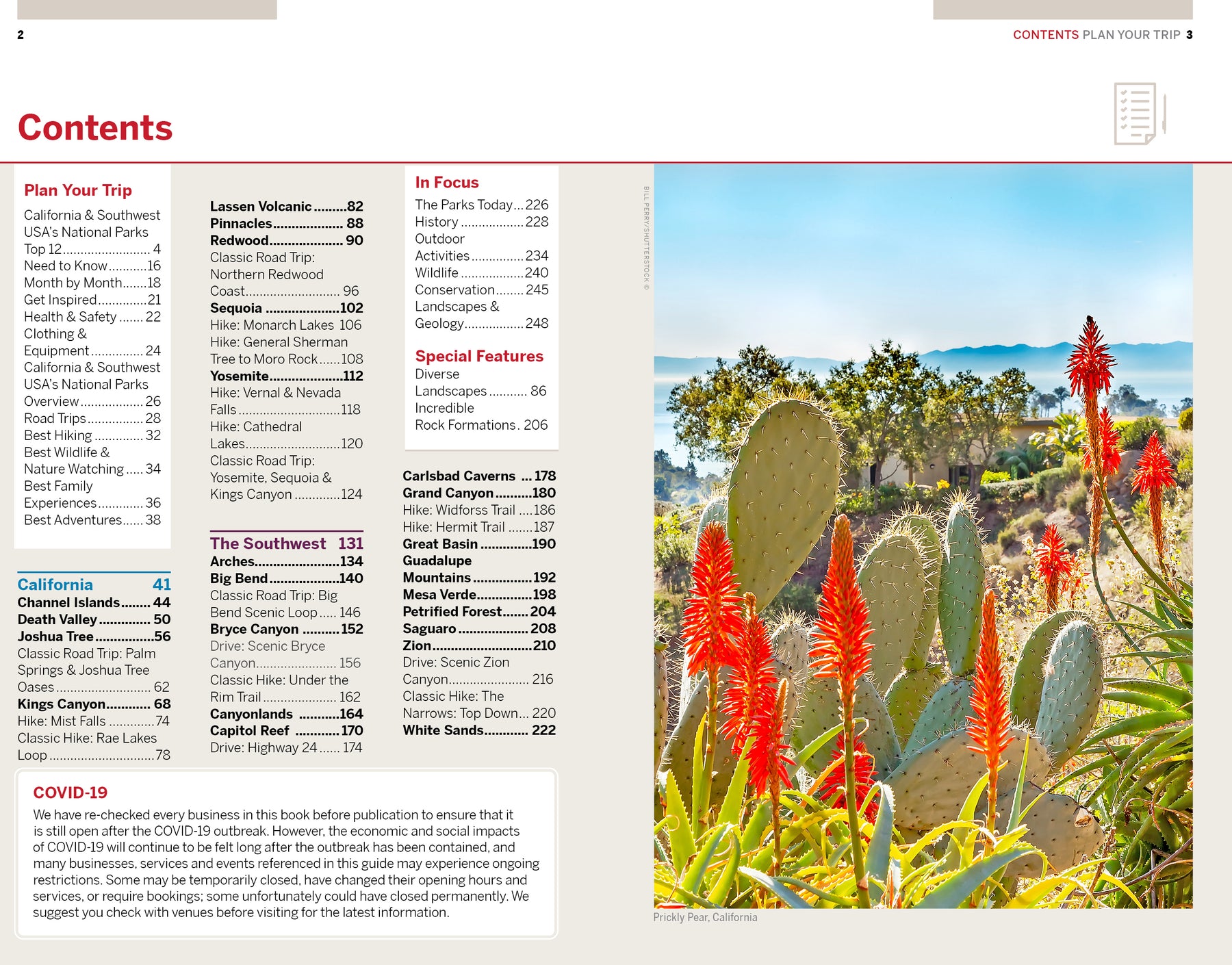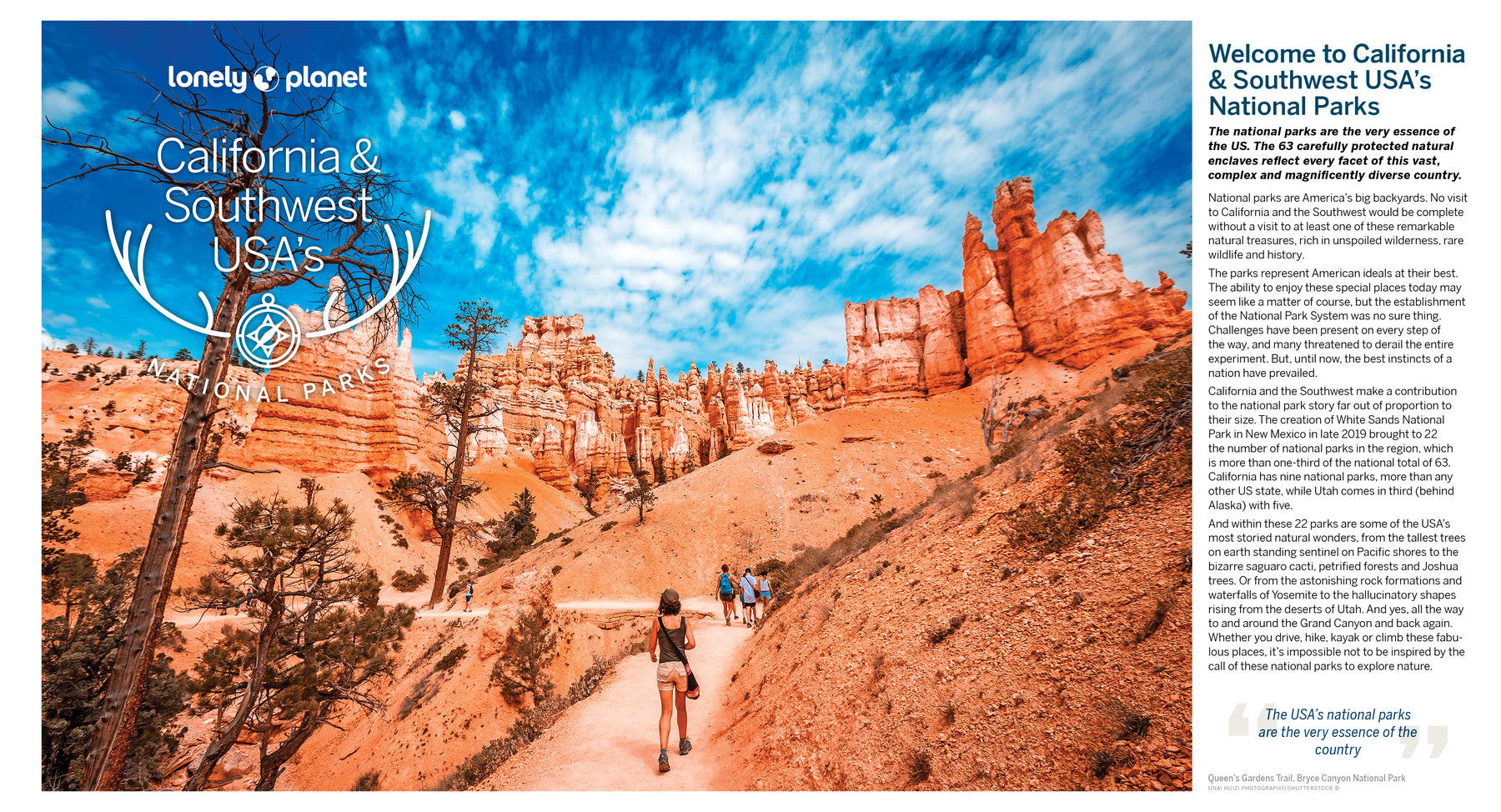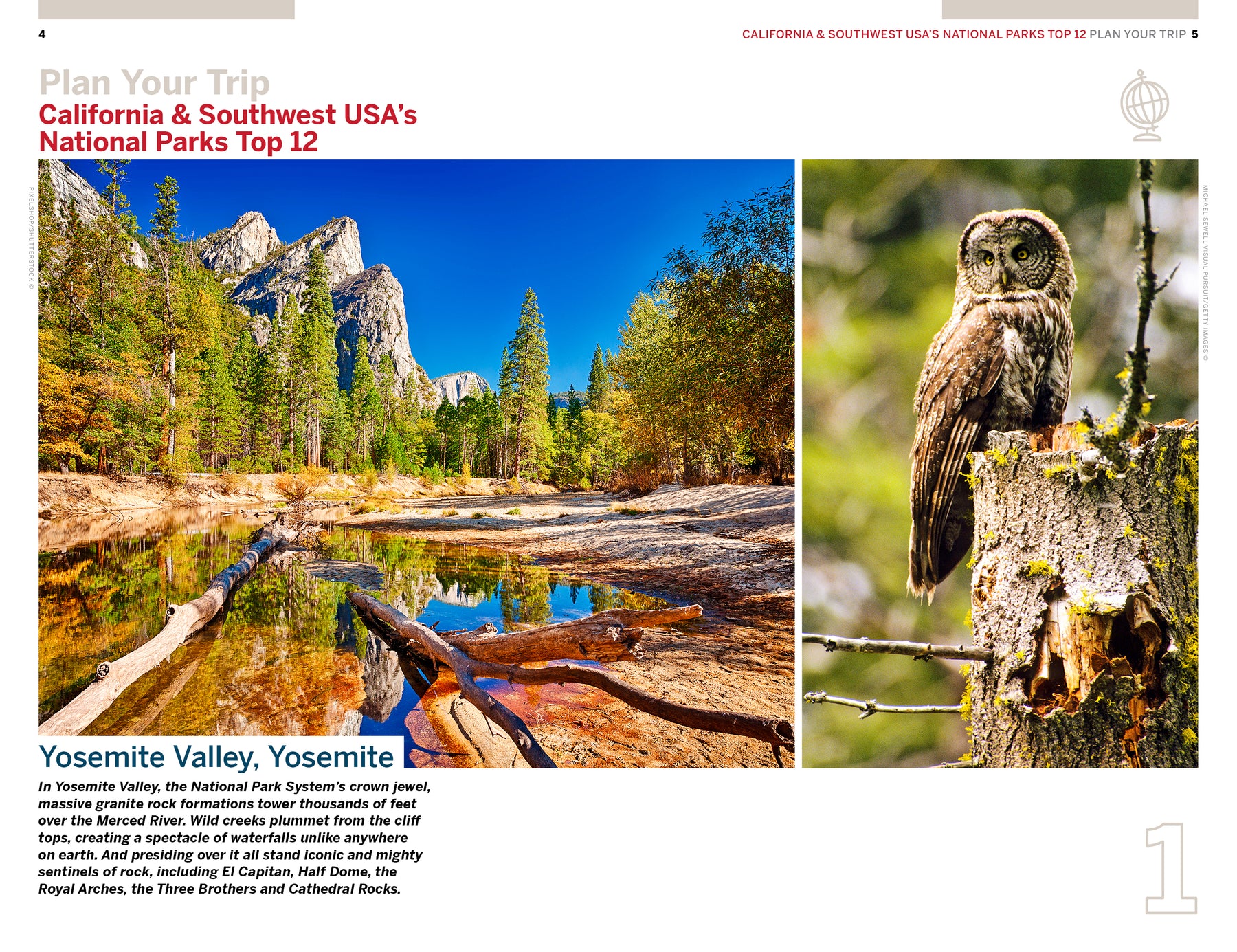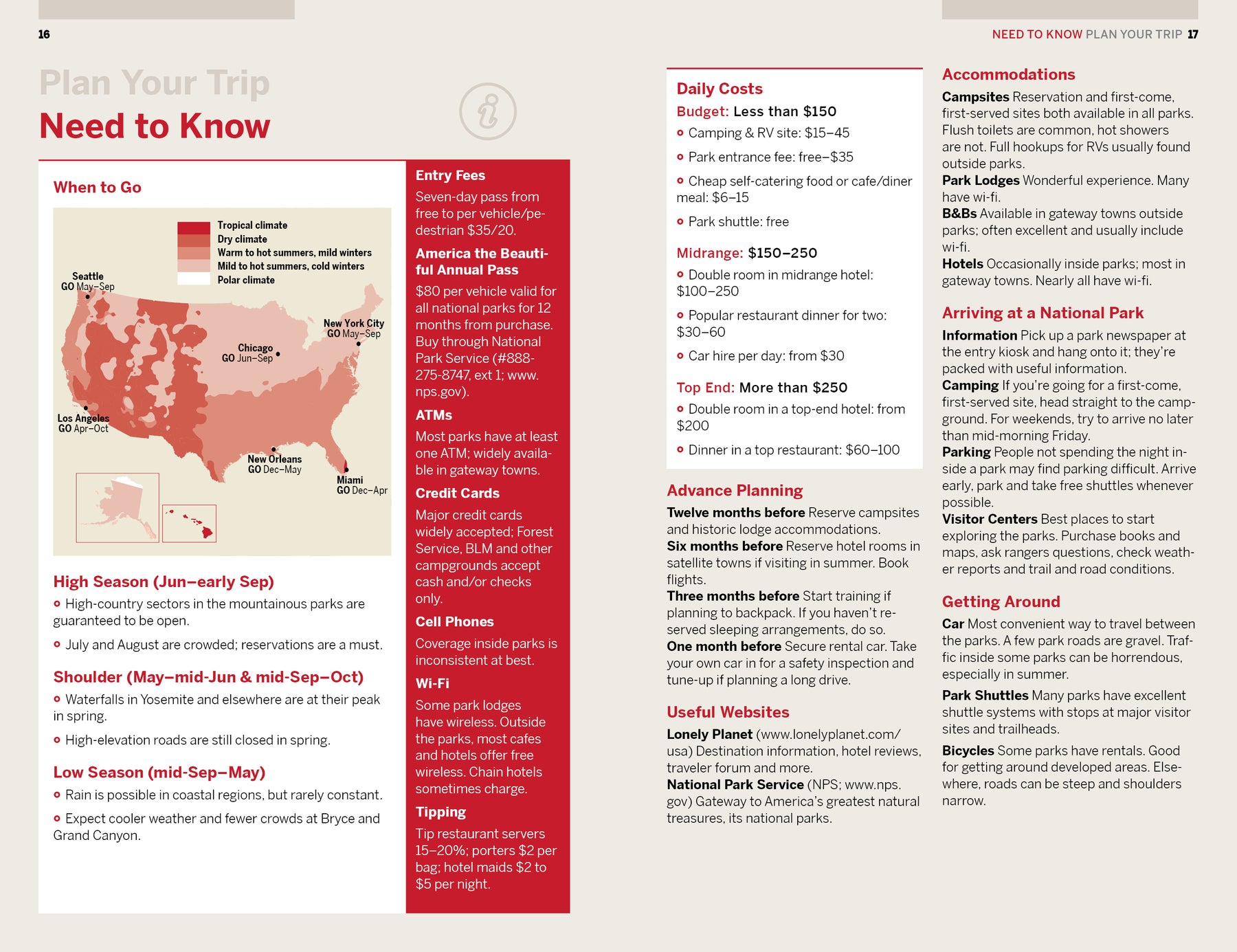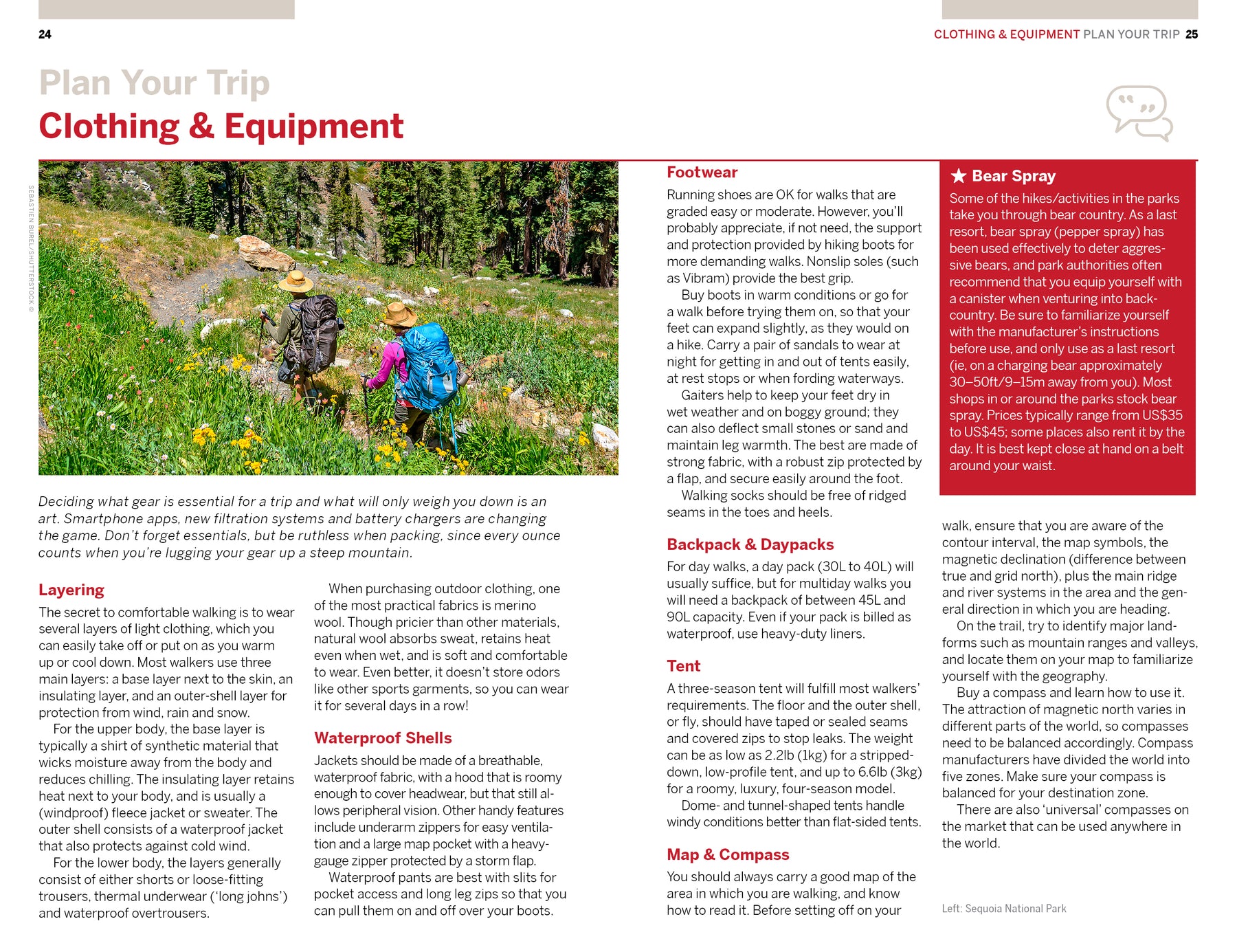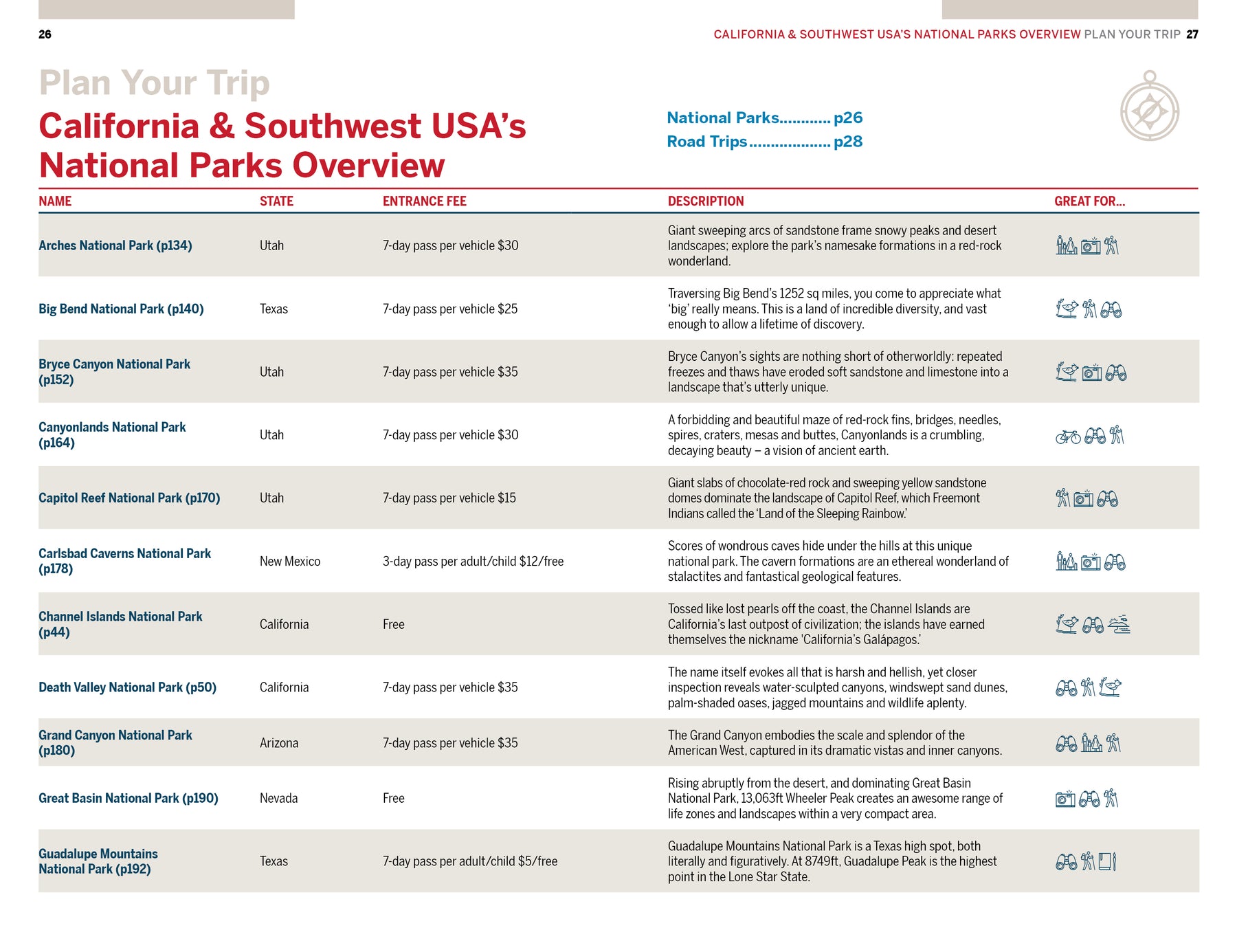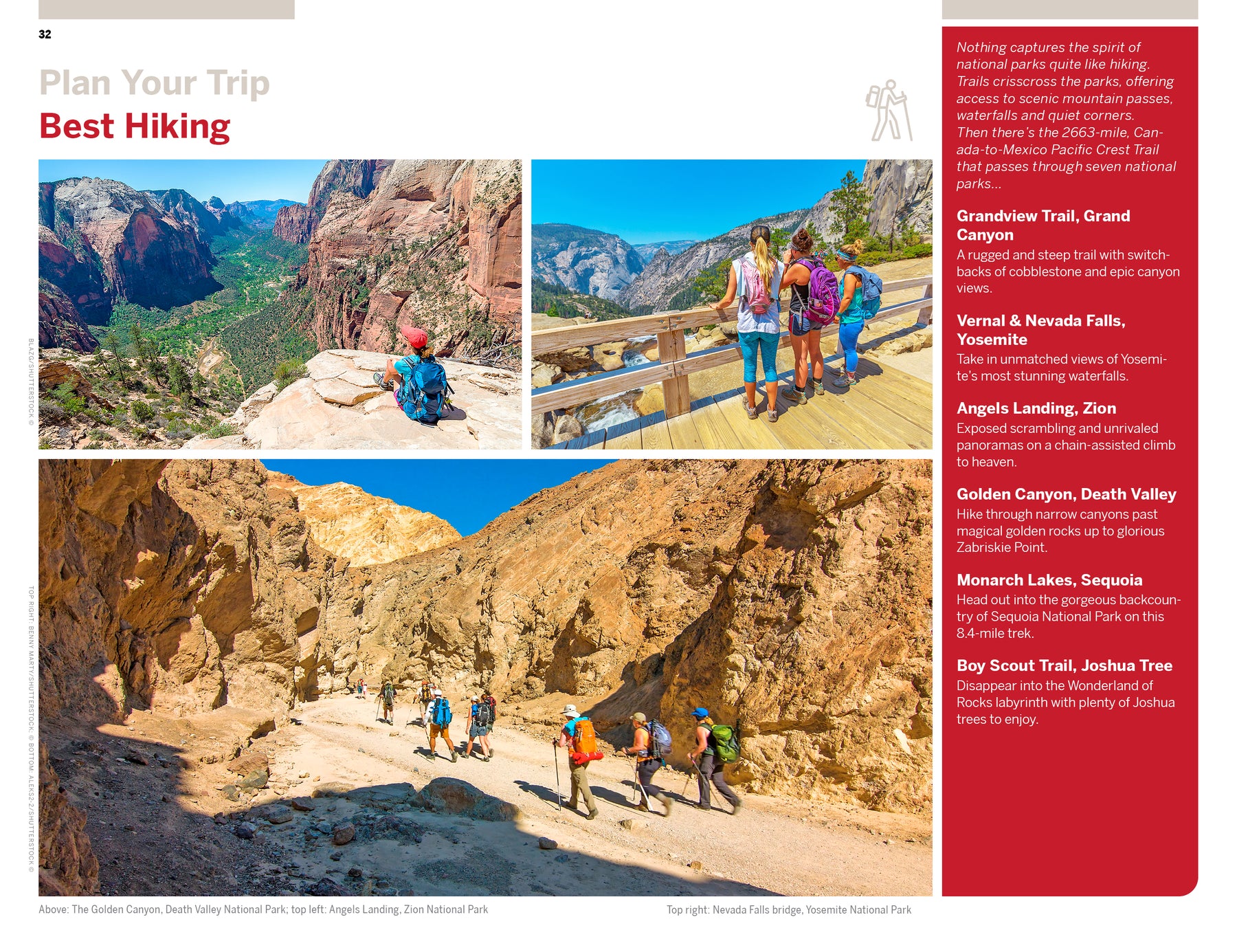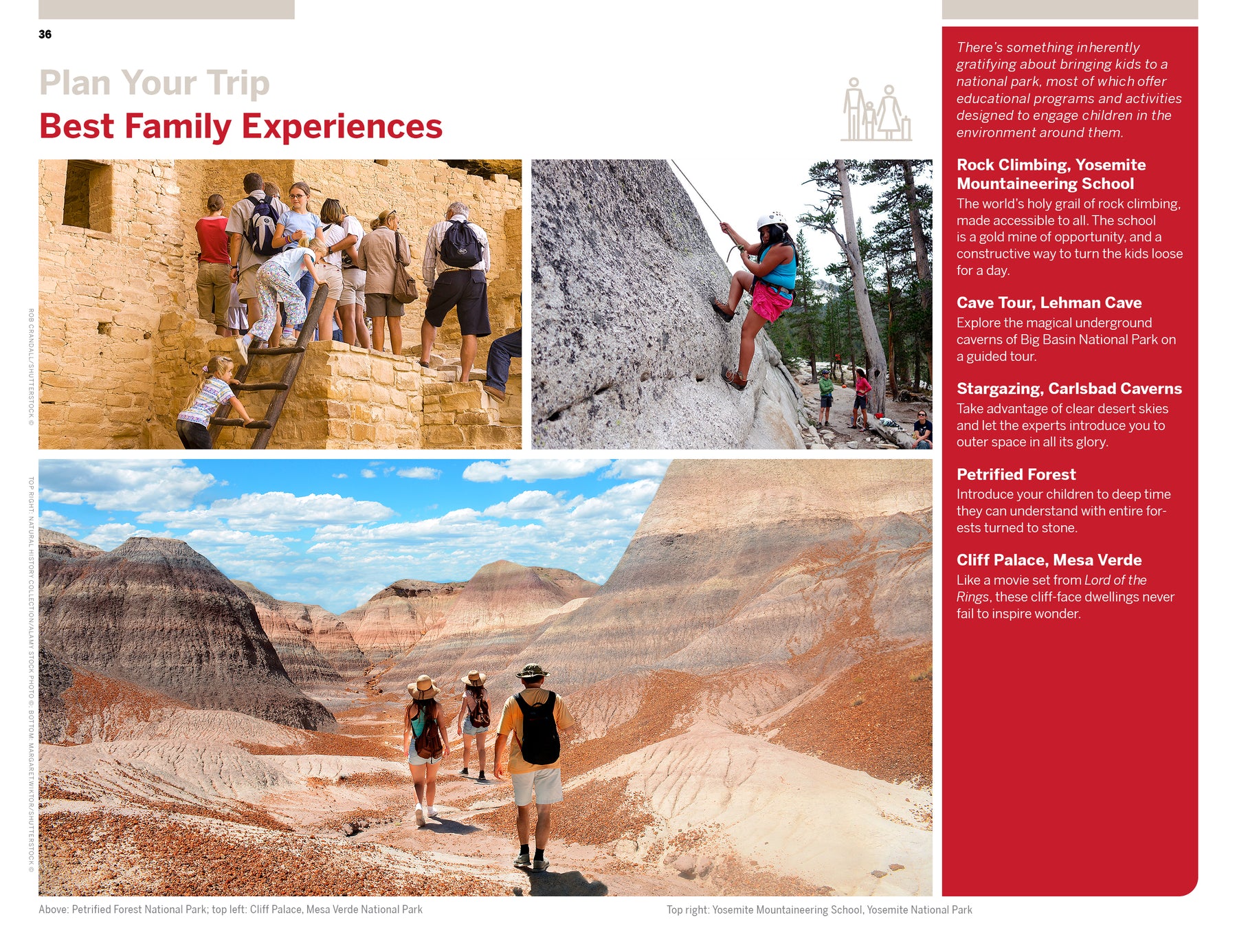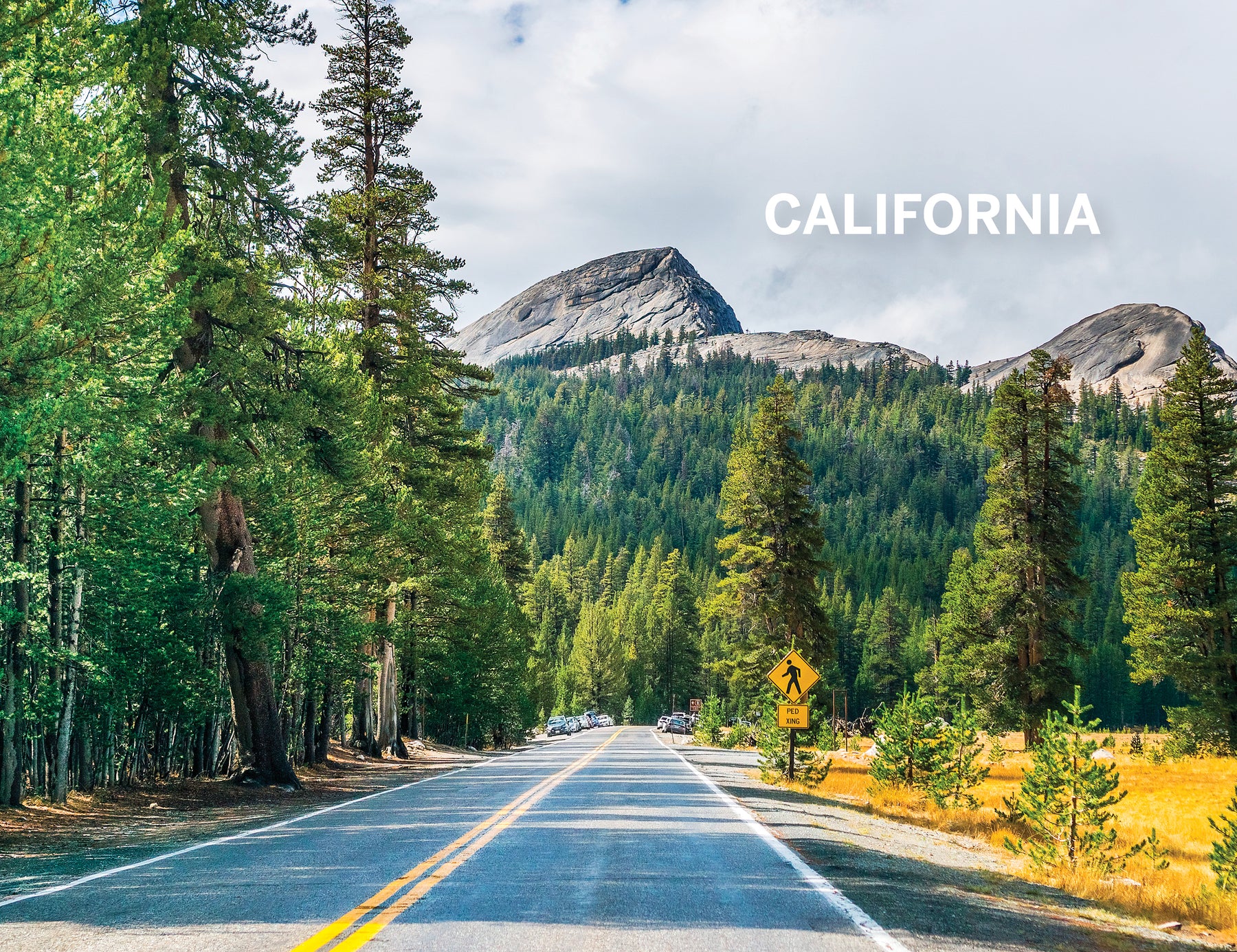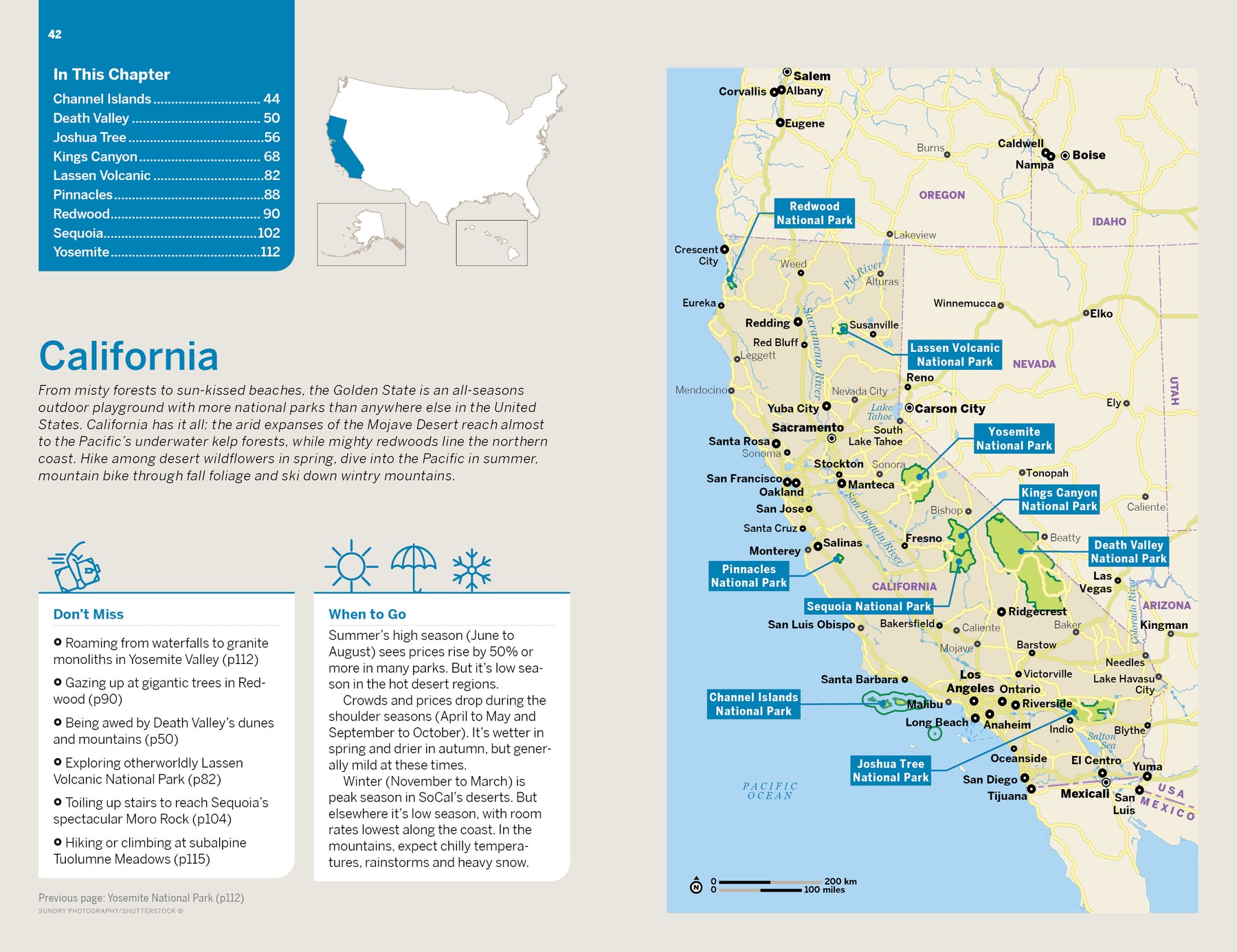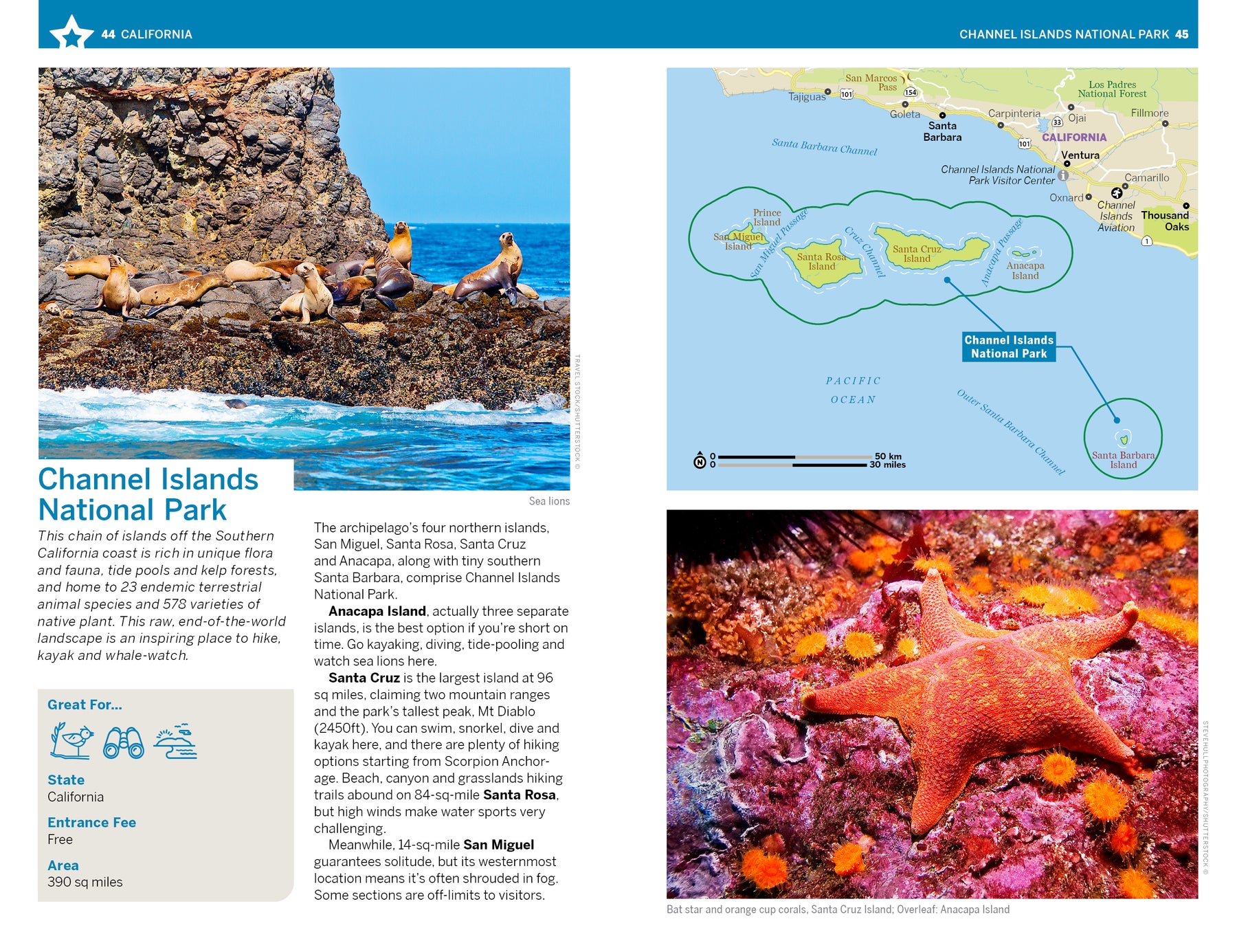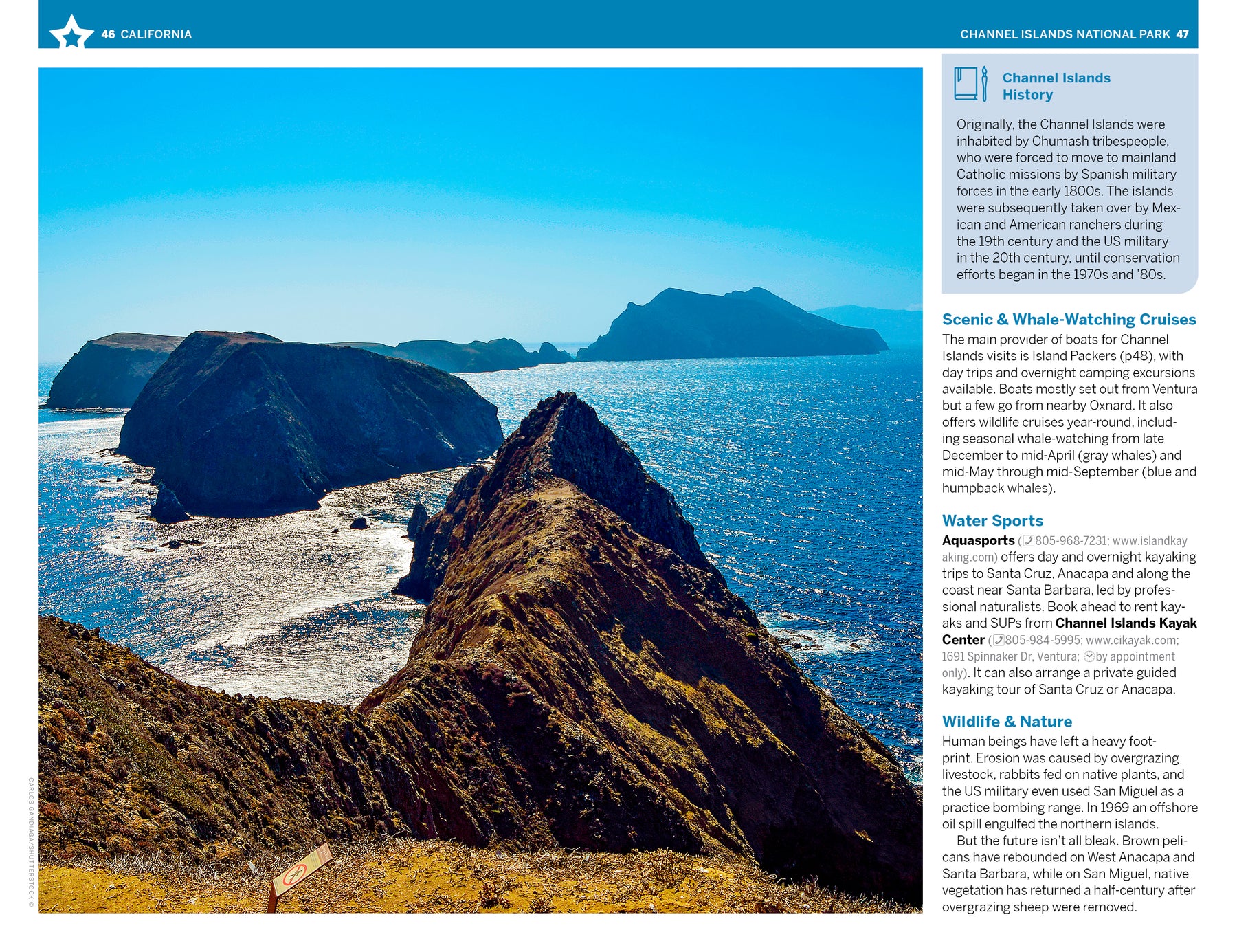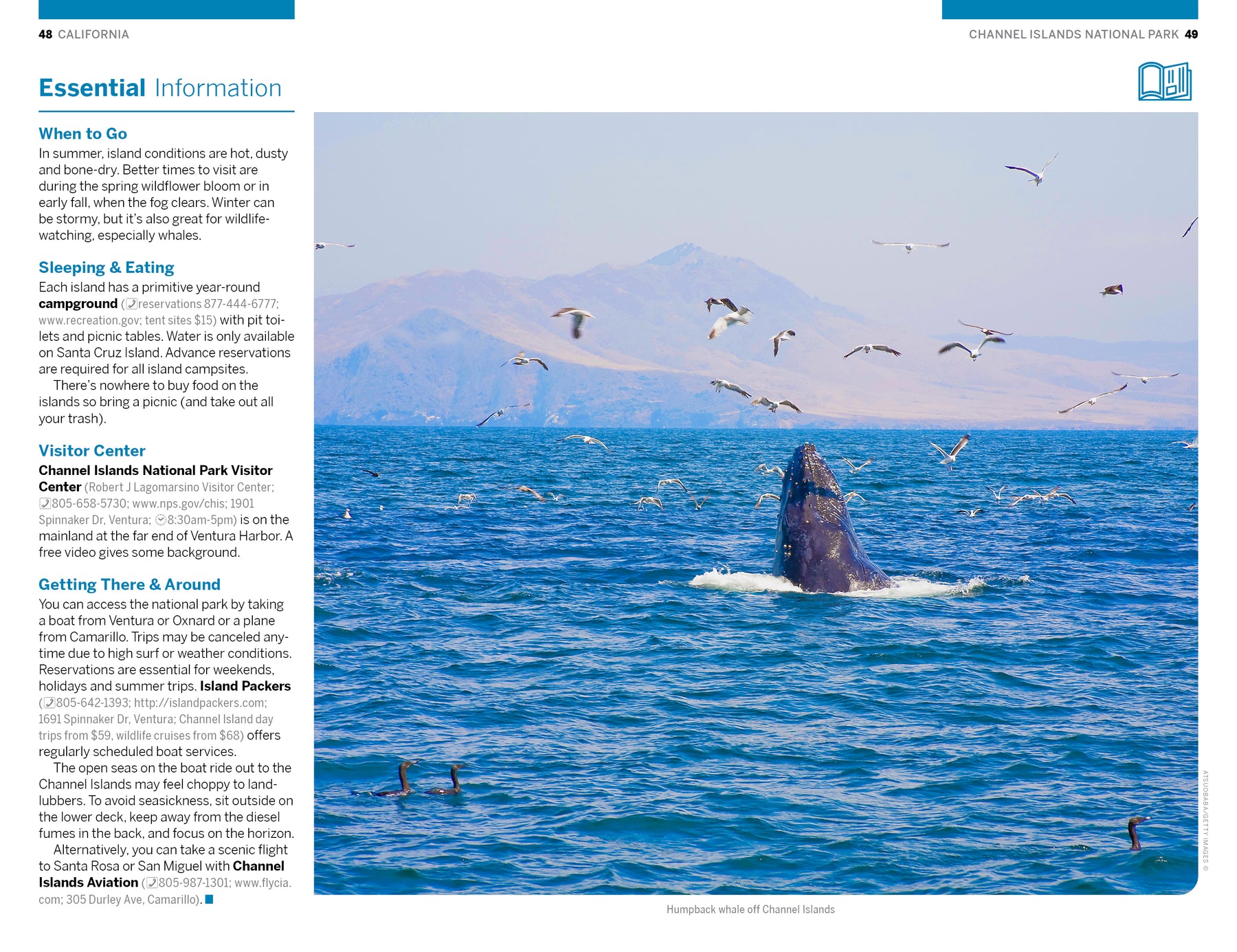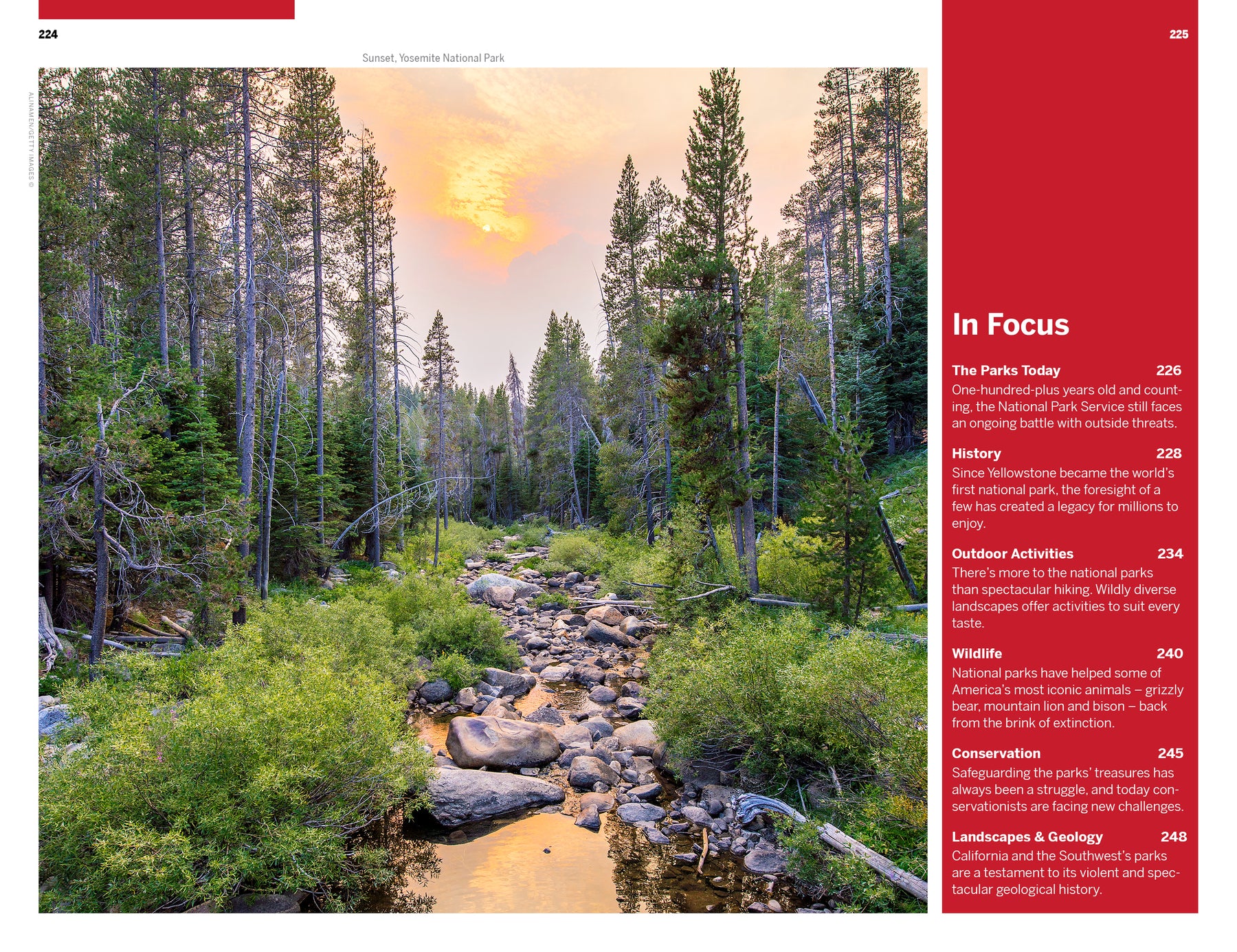 California & Southwest USA's National Parks
Lonely Planet's California and Southwest USA's National Parks is your passport to the most up-to-date advice on what to see and skip. Hike down the Grand Canyon, marvel at Sequoia and chase waterfalls in Yosemite; all with your trusted travel companion. Get to the heart of California and Southwest USA's National Parks and begin your journey now!

Select Chapters
California & Southwest USA's National Parks
Up-to-date information - all businesses were rechecked before publication to ensure they are still open after
2020's COVID-19 outbreak
User-friendly highlights and itineraries help you tailor your trip to your personal needs and interests
Insider tips to save time and money and get around like a local, avoiding crowds and trouble spots
Essential info at your fingertips - hours of operation, phone numbers, websites, transit tips, prices, emergency information, park seasonality, hiking trail junctions, viewpoints, landscapes, elevations, distances, difficulty levels, and durations
Focused on the best hikes, drives, and cycling tours
Honest reviews for all budgets - eating, sleeping, camping, sightseeing, going out, shopping, summer and winter activities, and hidden gems that most guidebooks miss
Contextual insights give you a richer, more rewarding travel experience - history, geology, wildlife, and conservation
Over 52 full-color trail and park maps and full-color images throughout
Useful features- Travel with Children, Clothing and Equipment, and Day and Overnight Hikes
Covers Joshua Tree, Redwood, Sequoia, Yosemite, Grand Canyon, Zion and more!
eBook is available in ePub, MOBI and PDF.



ISBN: 9781838696061

Edition: 1st

Publication Date: January 2023

Writers:

Atkinson, Brett
Balfour, Amy C
Bell, Loren
Benchwick, Greg
Brash, Celeste
Bremner, Jade
Clark, Gregor
Denniston, Jennifer Rasin
Grosberg, Michael
Harrell, Ashley
Isalska, Anita
Johanson, Mark
Mayhew, Bradley
McCarthy, Carolyn
Pitts, Christopher
Sainsbury, Brendan
Schulte-Peevers, Andrea
St Louis, Regis
Ward, Greg
Zimmerman, Karla


258 pages,30 maps | Dimensions: 128mm width × 197mm height

Next edition due: Not yet determined