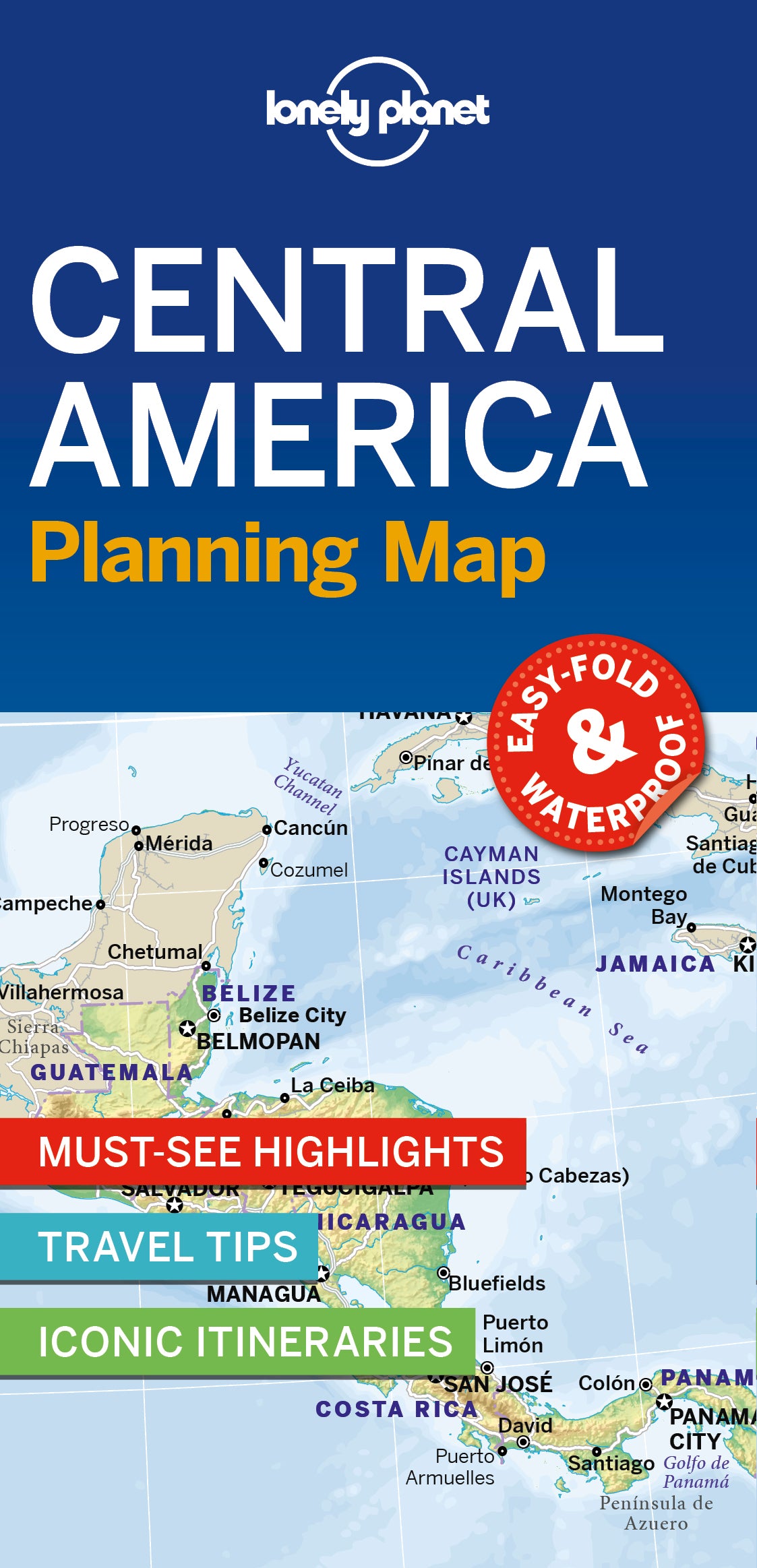 Central America Planning Map
Durable and waterproof, with a handy slipcase and an easy-fold format, Lonely Planet's Central America Planning Map helps you explore with ease.
Get more from your map and your trip with images and information about top attractions, itinerary suggestions and themed lists. With this easy-to-use, full-color map in your back pocket, you can truly get to the heart of Central America – so begin your journey now!
Coverage Includes: Guatemala, Belize, El Salvador, Honduras, Nicaragua, Costa Rica, Panama, Yucatan (Mexico), Chiapas (Mexico), Quintana Roo (Mexico)
ISBN: 9781788685924
Edition: 1st
Publication Date: November 2019

Writers: Lonely Planet

2 pages, 2pp color, 1 maps | Dimensions: 95mm × 197mm

Next edition due: November 2026
You are viewing a Planning Map
What is a Planning Map?
Whether you're exploring a country or an entire continent, our durable and waterproof Planning maps come in an easy-fold design held inside a handy slipcase. Detailed and easy-to-read, they're printed in full colour to make travelling and trip planning a breeze. Country-focused, these show a whole nation at a glance, as well as its top regional sights and themed highlights