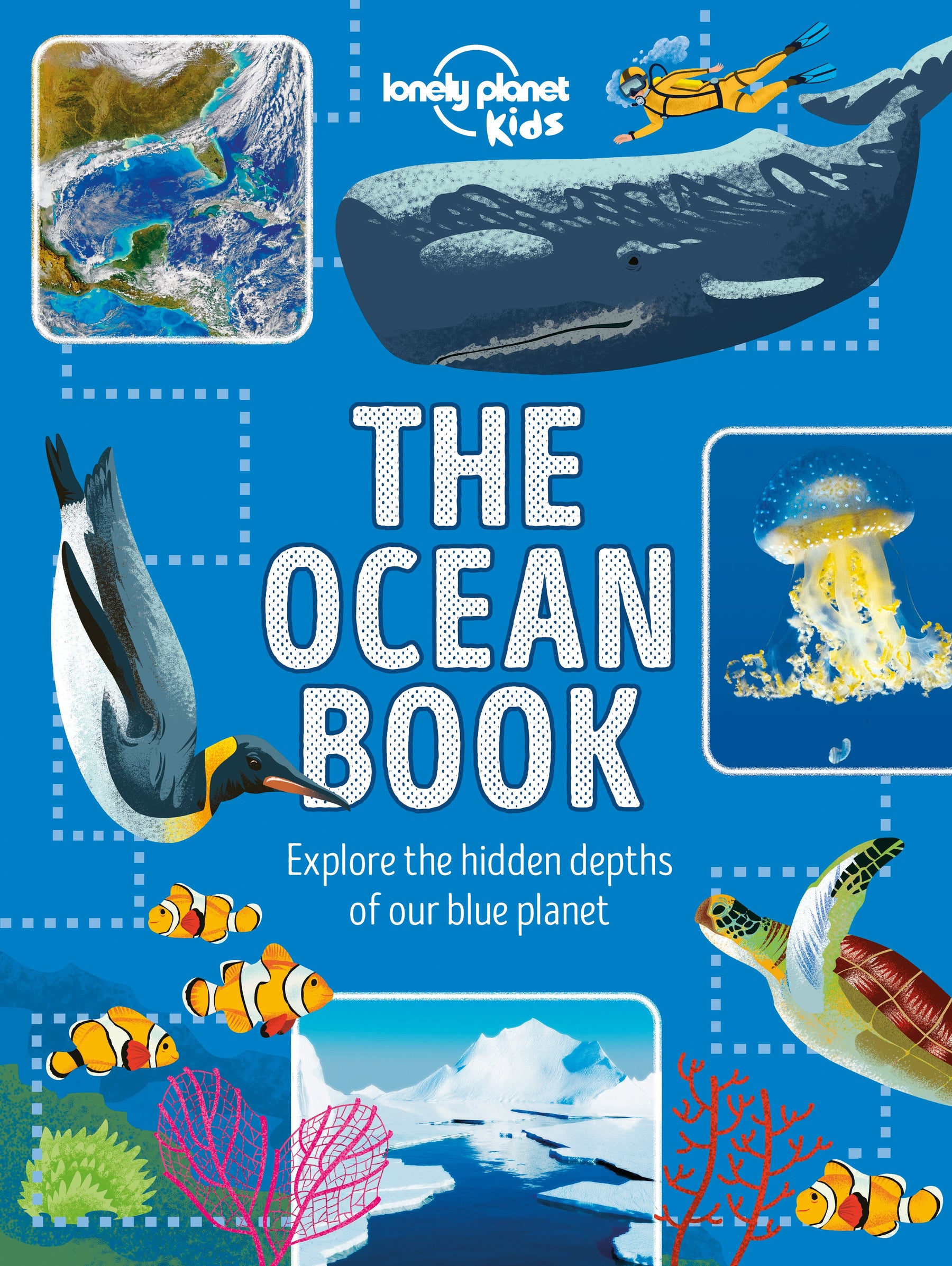 The Ocean Book (North and South America edition)
Get ready to dive into the hidden depths of the world's oceans and seas. This comprehensive and beautiful guide to our oceans covers everything from prehistoric oceans and early marine exploration to the amazing animals, birds and plants that live in the ocean and lost underwater cities. We also explore the harmful effects of climate
change, oil spills and plastic waste, and what we can do to help.
Select Chapters
The Ocean Book (North and South America edition)
Dive into the unexplored depths of the deep blue sea and discover its secrets with this trusty and beautifully-illustrated guide by Lonely Planet Kids. Meet the amazing animals, birds and plants that live in our oceans, the habitats in which they live, then learn about the harmful effects climate change, oil spills and plastic waste can have on them - plus, what you can do to help future generations!
From the odd-shaped head of the great hammerhead shark to the hairy strips of baleen in a baleen whale's mouth, meet some of the ocean's oddest creatures and discover how they have evolved to live and thrive under the sea. Journey from the colourful coral reefs of the Indian Ocean to the wild waves of freezing Antarctica, covering everywhere from sandy beaches, deserted open seas and mile-deep trenches in-between.
Learn all about the history of how the oceans came to be, as well as the sunken cities that were claimed by them, then understand just how powerful the force of water can be as you explore tides, waves, tsunamis and currents. After dropping anchor like the pirate Jack Sparrow on tropical, palm-fringed islands, end with a lesson on how humans have been using and abusing our oceans throughout the years, and what we can do to help protect them for the future.
ISBN: 9781788682367
Edition: 1st
Publication Date: September 2020
Writers:
Harvey, Derek
Age range: 9-12
164 pages | Dimensions: 230mm width × 305mm height
Next edition due: Not yet determined