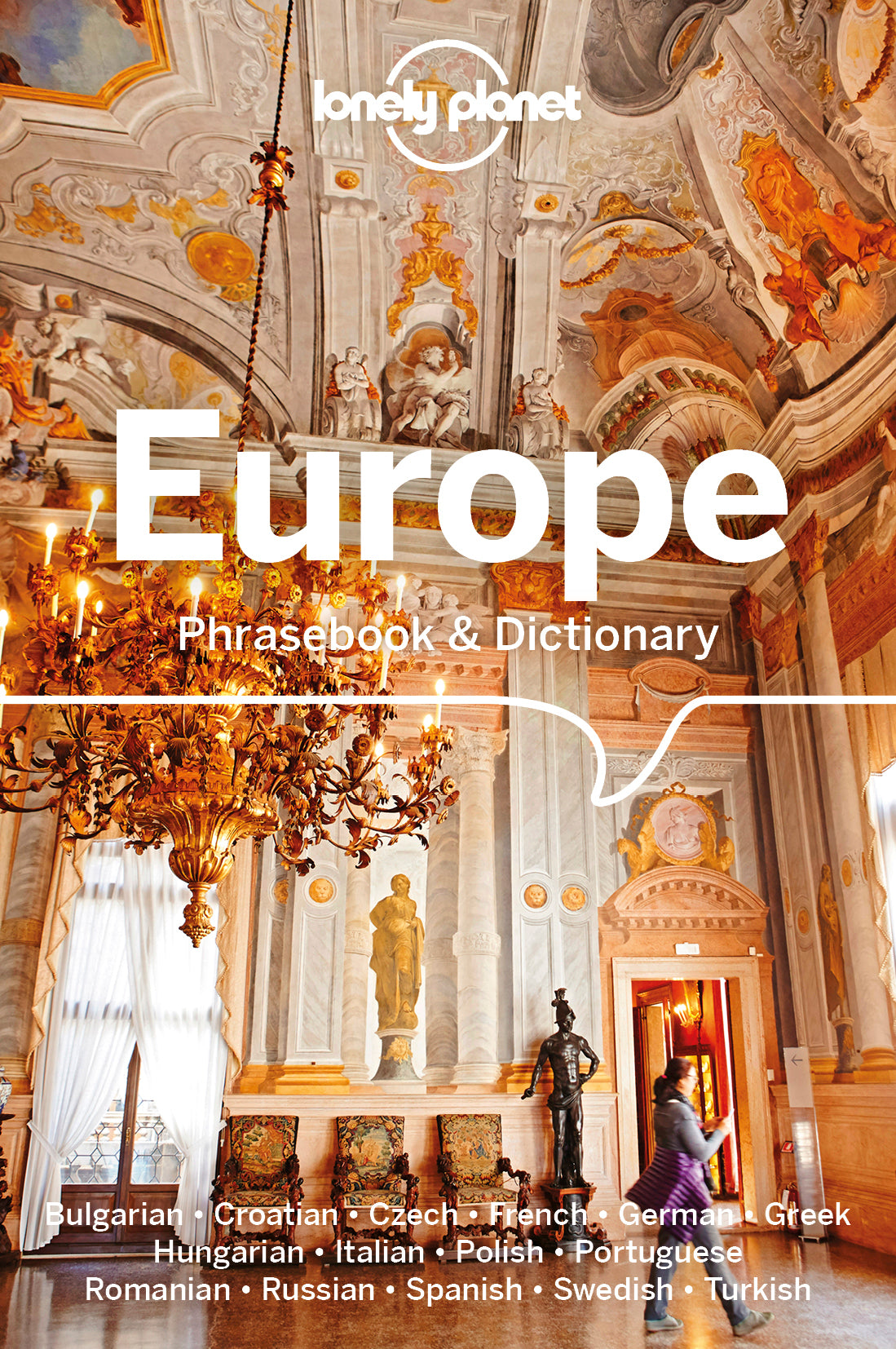 Europe Phrasebook & Dictionary
Lonely Planet's Europe Phrasebook & Language guide is your handy passport to culturally enriching travels with relevant travel phrases and vocabulary.
Organized by language, this pocket-sized, comprehensive multi-language guide, provides on-the-go language assistance for all levels.
Select Chapters
Europe Phrasebook & Dictionary
Basics – time, dates, numbers, pronunciations, grammar rules, common language difficulties
Practical - sightseeing, banking, post office, internet, phones, repairs, bargaining, accommodations, directions, transport
Social - meeting people, interests, feelings, opinions, going out, romance, culture, weathe
Safe Travel - emergencies, police, doctor, chemist, dentist, symptoms, conditions
Food - ordering, at-the-market, at- the-bar, dishes, ingredients
Covers: Bulgarian, Croatian, Czech, French, German, Greek, Hungarian, Italian, Polish, Portuguese, Romanian, Russian, Spanish, Swedish and Turkish.
ISBN: 9781786576316
Edition: 6th
Publication Date: October 2019
Writers: Ronelle Alexander, Anamaria Beligan, Karina Coates, Piotr Czajkowski, Pietro Iagnocco, Gordana & Ivan Ivetac, Michael Janes, James Jenkin, Emma Koch, Arzu Kurklu, Robert Landon, Marta Lopez, Dana Lovinesku, Christina Mayer, Gunter Muehl, Richard Nebesky, Thanasis Spilias, Grant Taylor, Susie Walker, Anabela de Azevedo Teixeira Sobrinho
576 pages, 576pp color, 15 maps | Dimensions: 93mm × 140mm
Next edition due: November 2026