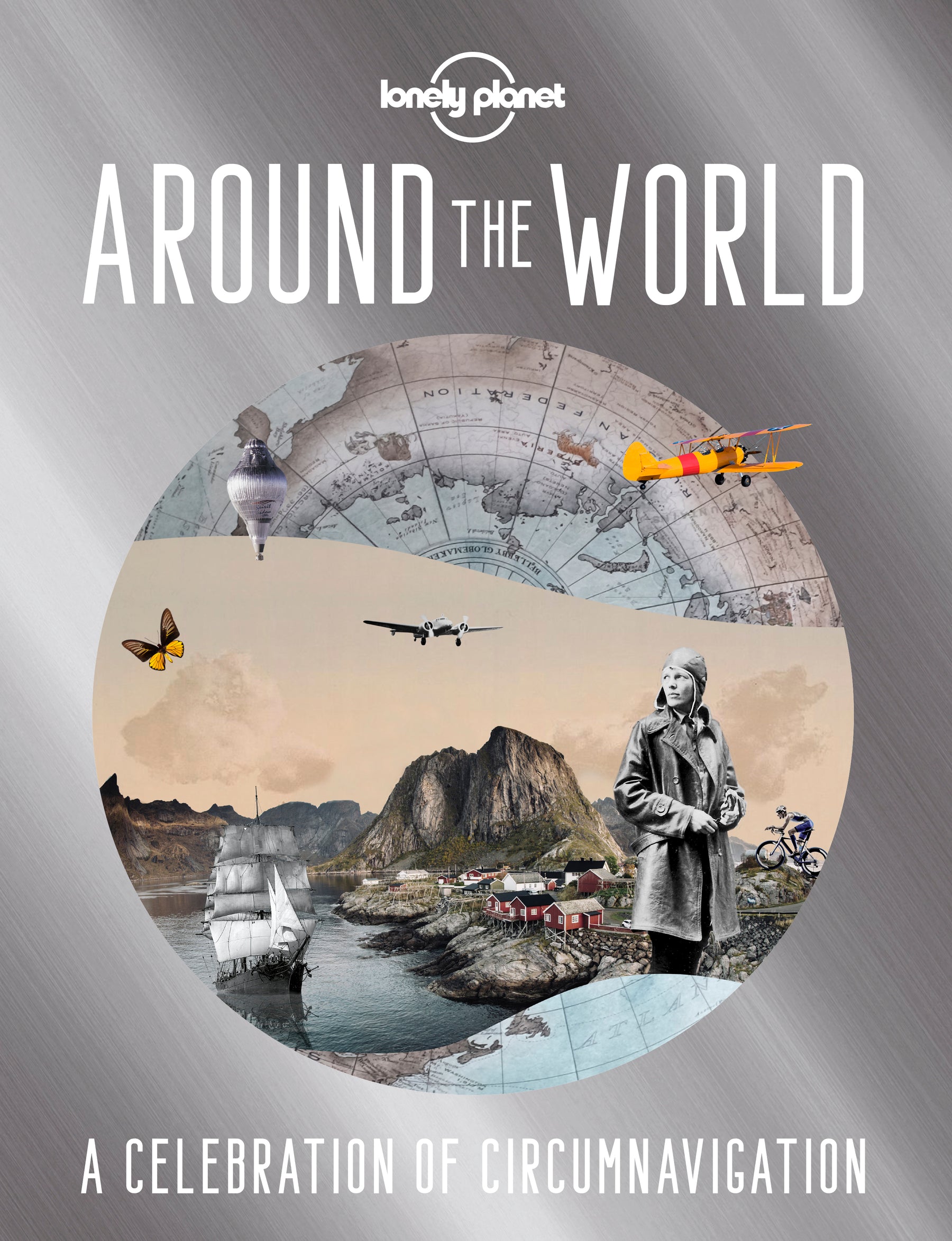 Around the World
Circumnavigate the world with Lonely Planet's latest inspirational illustrated coffee table book. Packed full of pictures, interviews, detailed gatefold maps and more, chart the history of travelling the globe by ship, bicycle, plane, car, train, balloon, submersible and foot and discover amazing stories from people who have travelled around the world.
Hear enthralling tales of intrepid explorers and record breakers such as Amelia Earhart, Ferdinand Magellan, Francis Chichester, Nellie Bly, Mark Beaumont and Aloha Wanderwell who have risked their lives succeeding (or attempting) the journey, chart the routes they have taken, discover how transport has developed over time and find out what the future likely has in store for means of travel.
You'll also uncover some of the world's most celebrated hot air ballooning routes, classic hikes and road trips, coast-to-coast cycling races and much more in this enthralling 288-page celebration of circumnavigation. Written by expert travel writers and bursting with photographs and stunning illustrated gatefold maps, this is the quintessential travel history book for discovering the facts about voyaging
Around The World
.
Lonely Planet invites you to join us on a round-the-world exploration to meet the intrepid travelers who have made a full circumnavigation of the globe - and find out how they did it. From Ferdinand Magellen's historic 1519 voyage to Jenny Graham's extraordinary feat of endurance cycling around the world in 2018, the challenge and mystique of circumnavigating the globe has inspired countless people to take their own trips around the world.
Whether it's by boat, bike or balloon, we'll introduce you to each mode of travel and regale readers with amazing tales of the travelers who used each method for their circumnavigation. With illustrations, infographics, period photography and foldout maps, you'll discover the details of each circumnavigation and how to plan your own trip around the world.
Includes Circumnavigations:
By Ship
By Bicycle
By Plane
By Boat
On Foot
By Balloon
On a Train
By Car
About Lonely P
ISBN: 9781788689373

Edition: 1st

Publication Date: October 2020

Writers: Planet, Lonely

288 pages,0 maps | Dimensions: 230mm width × 300mm height

Next edition due: Not yet determined