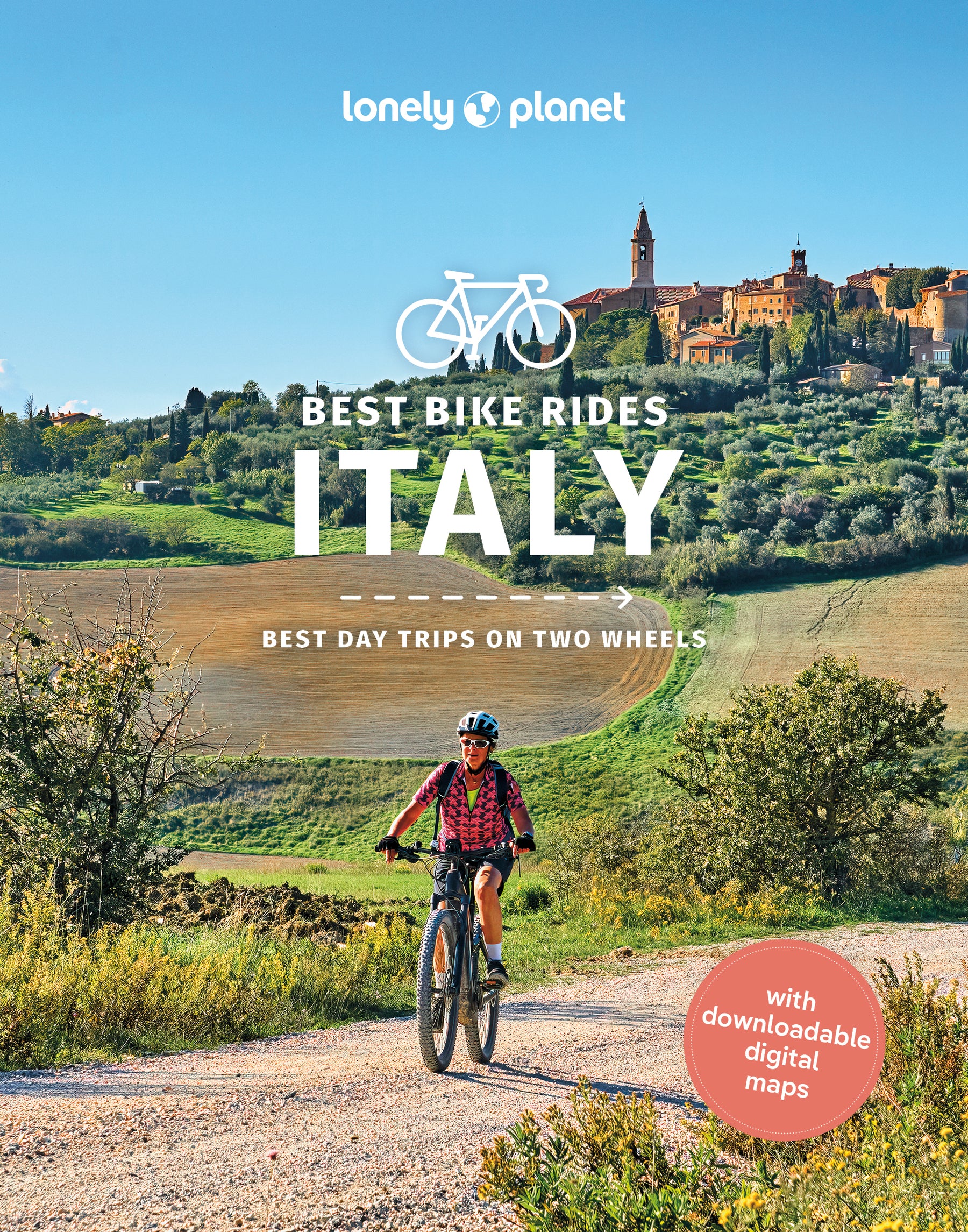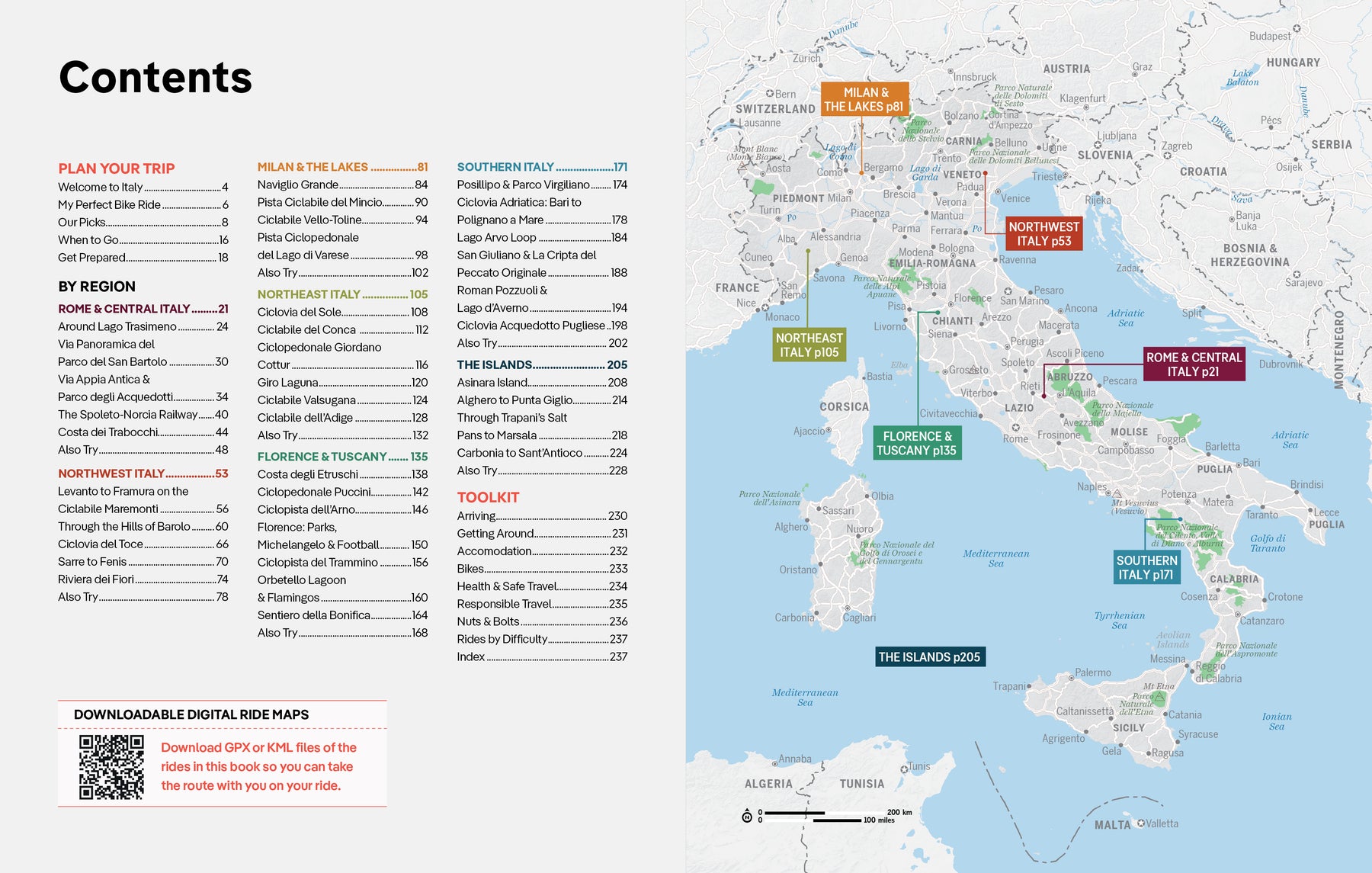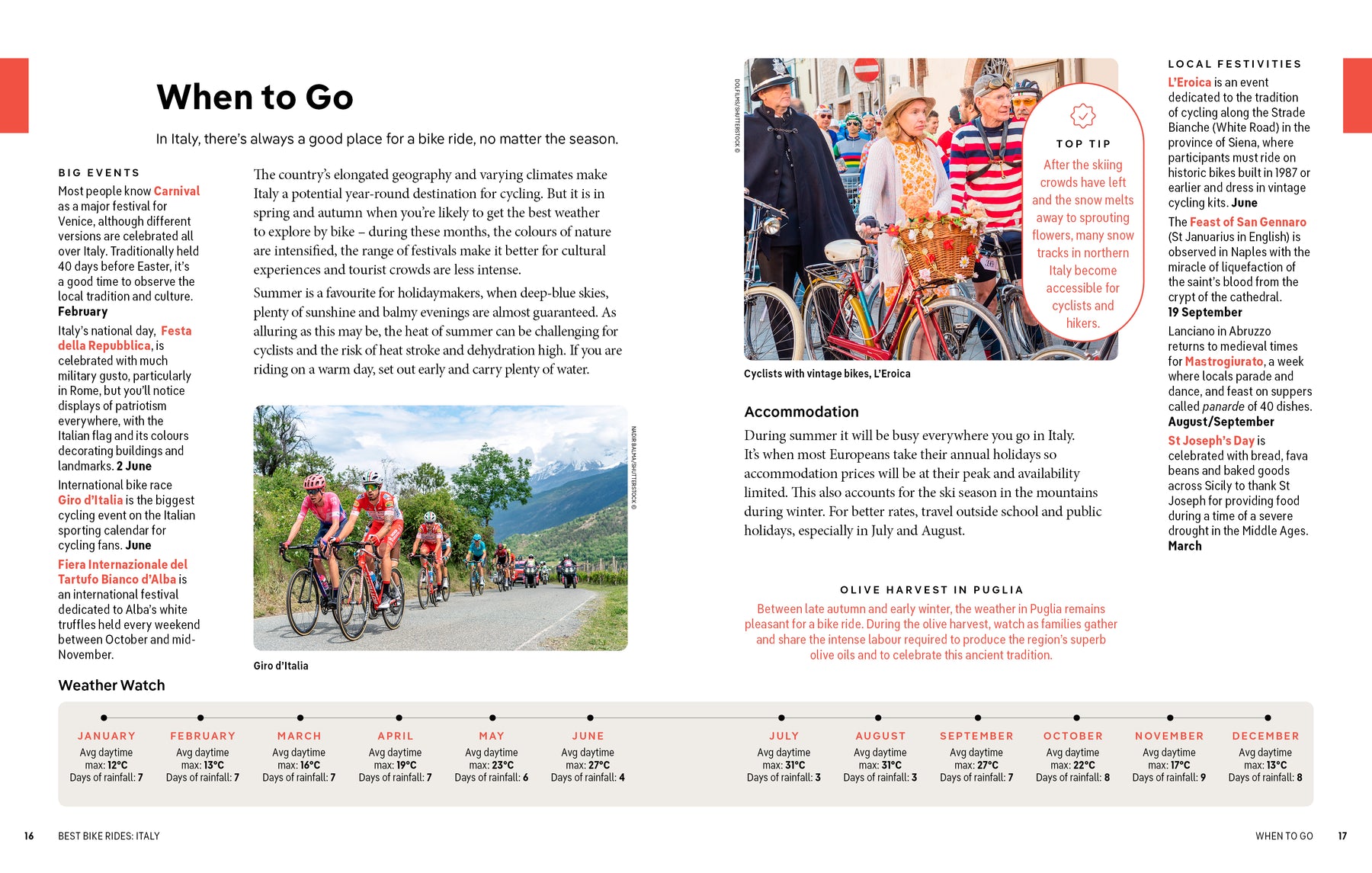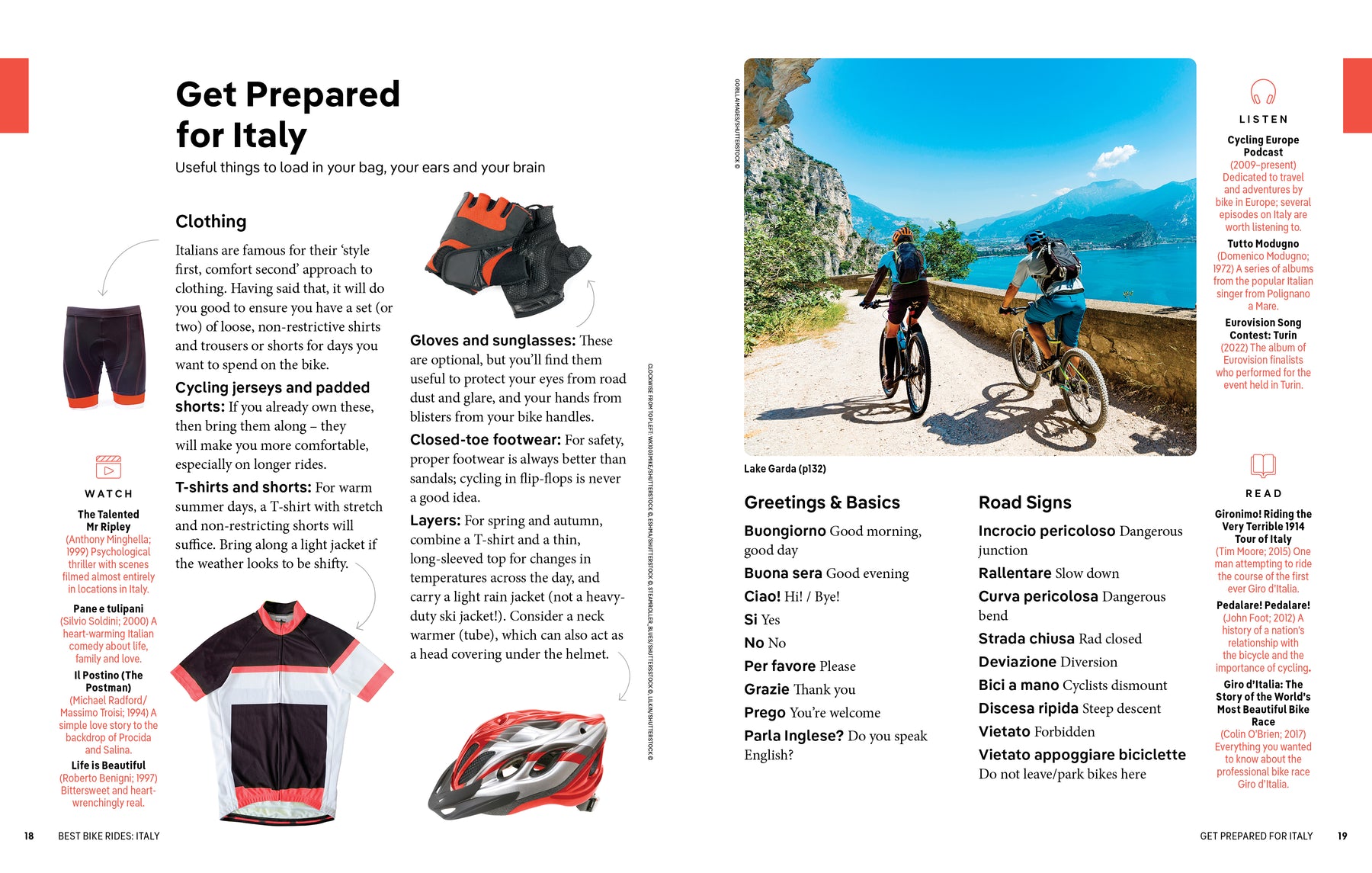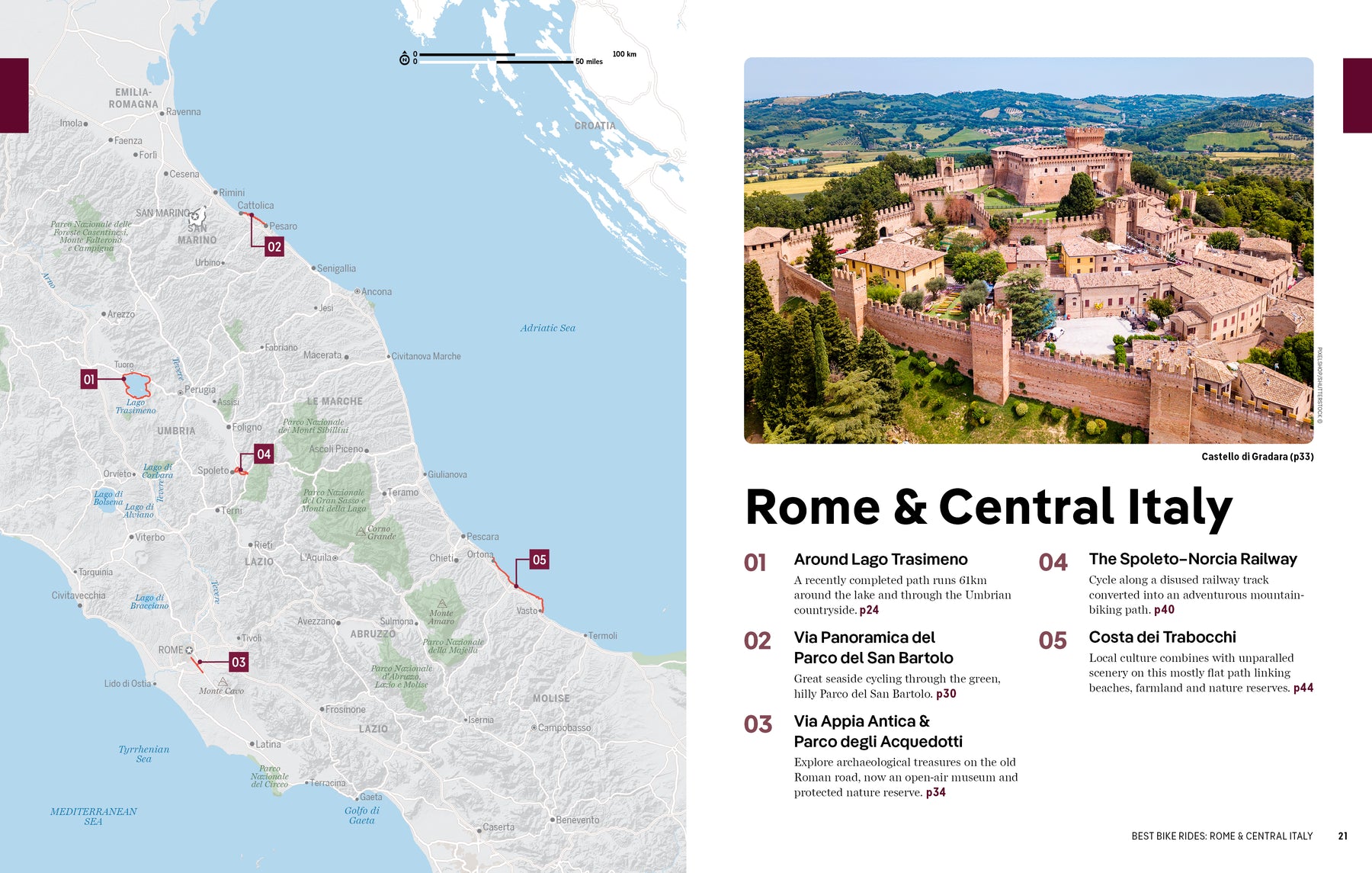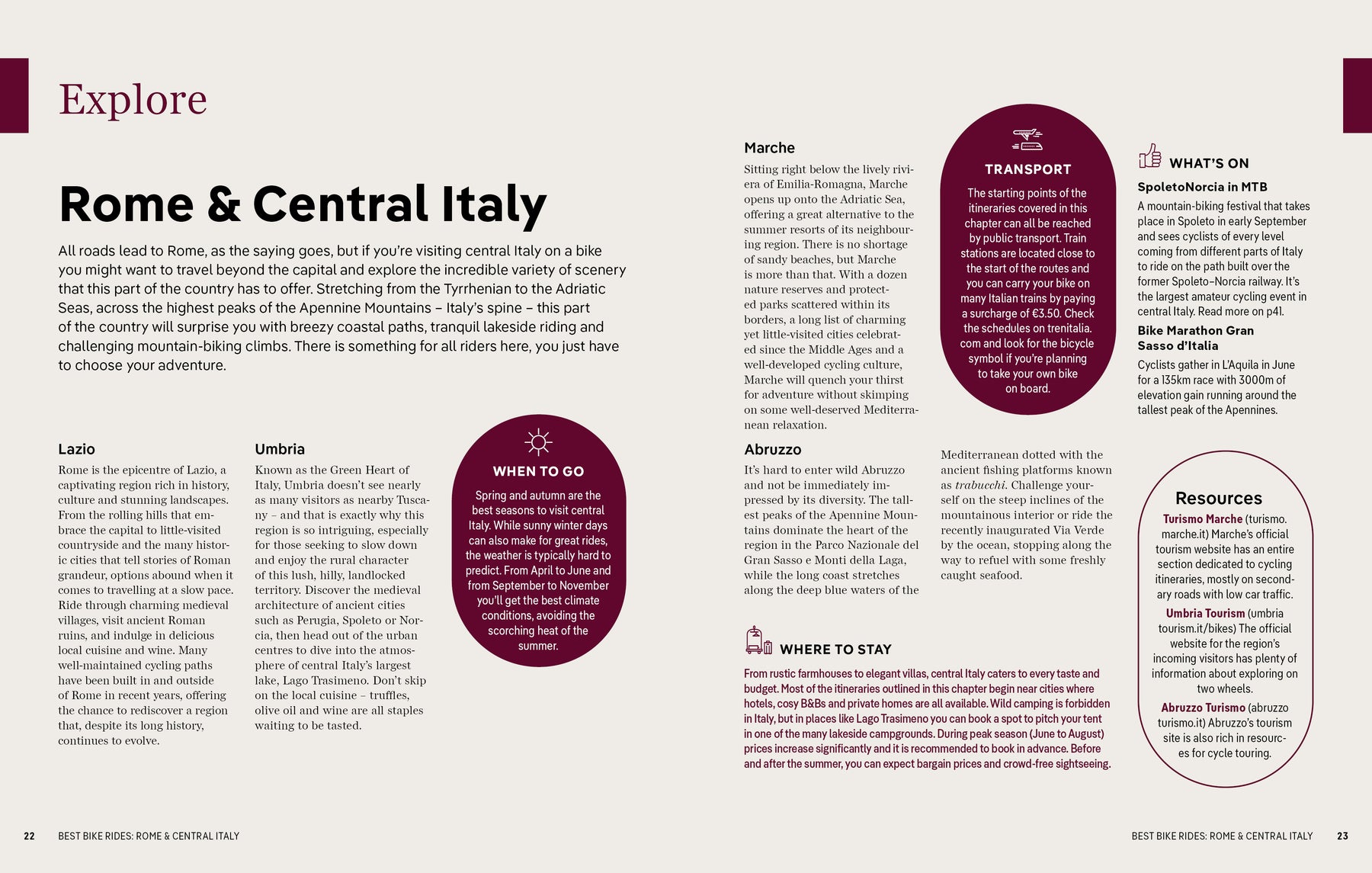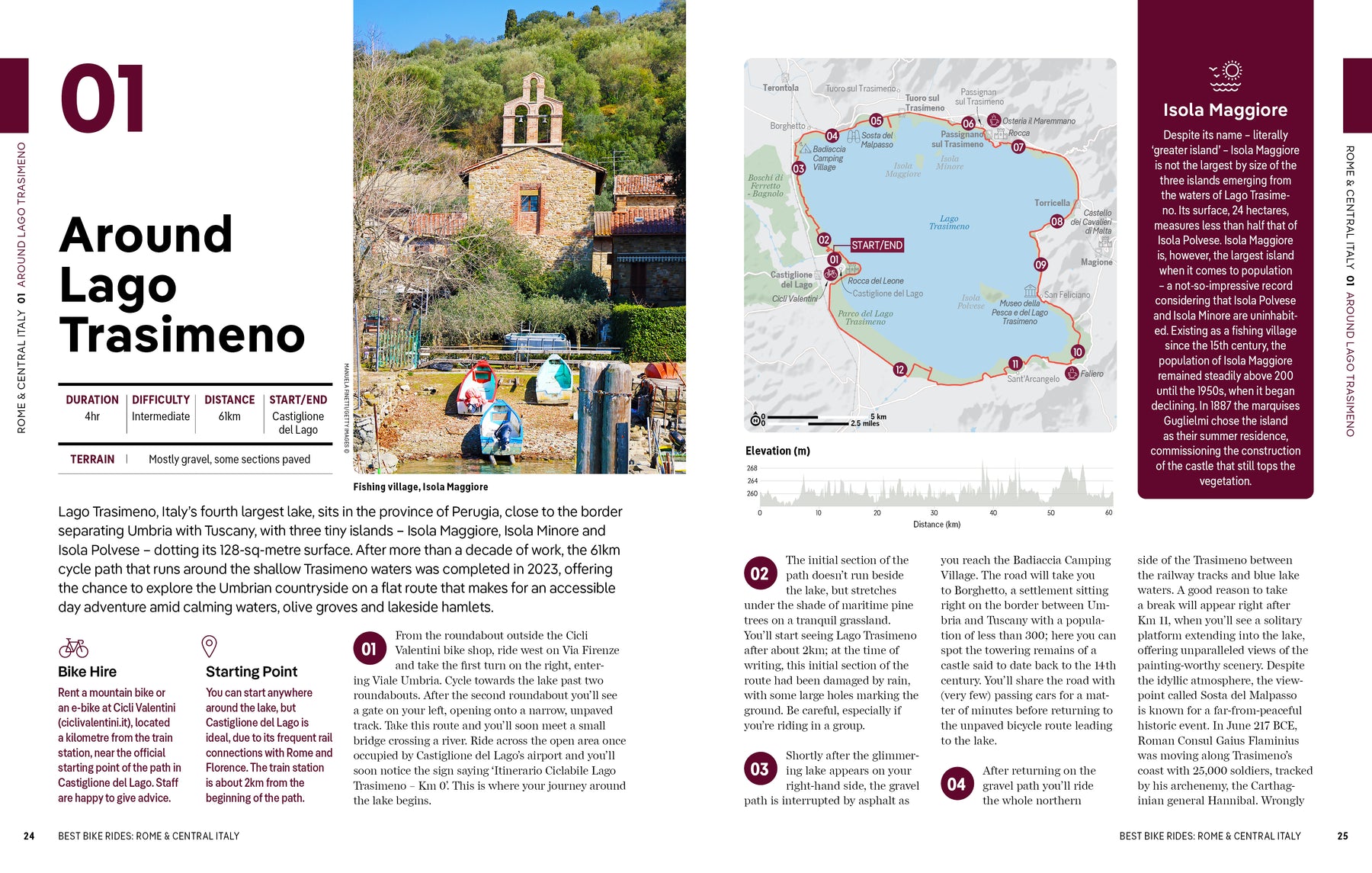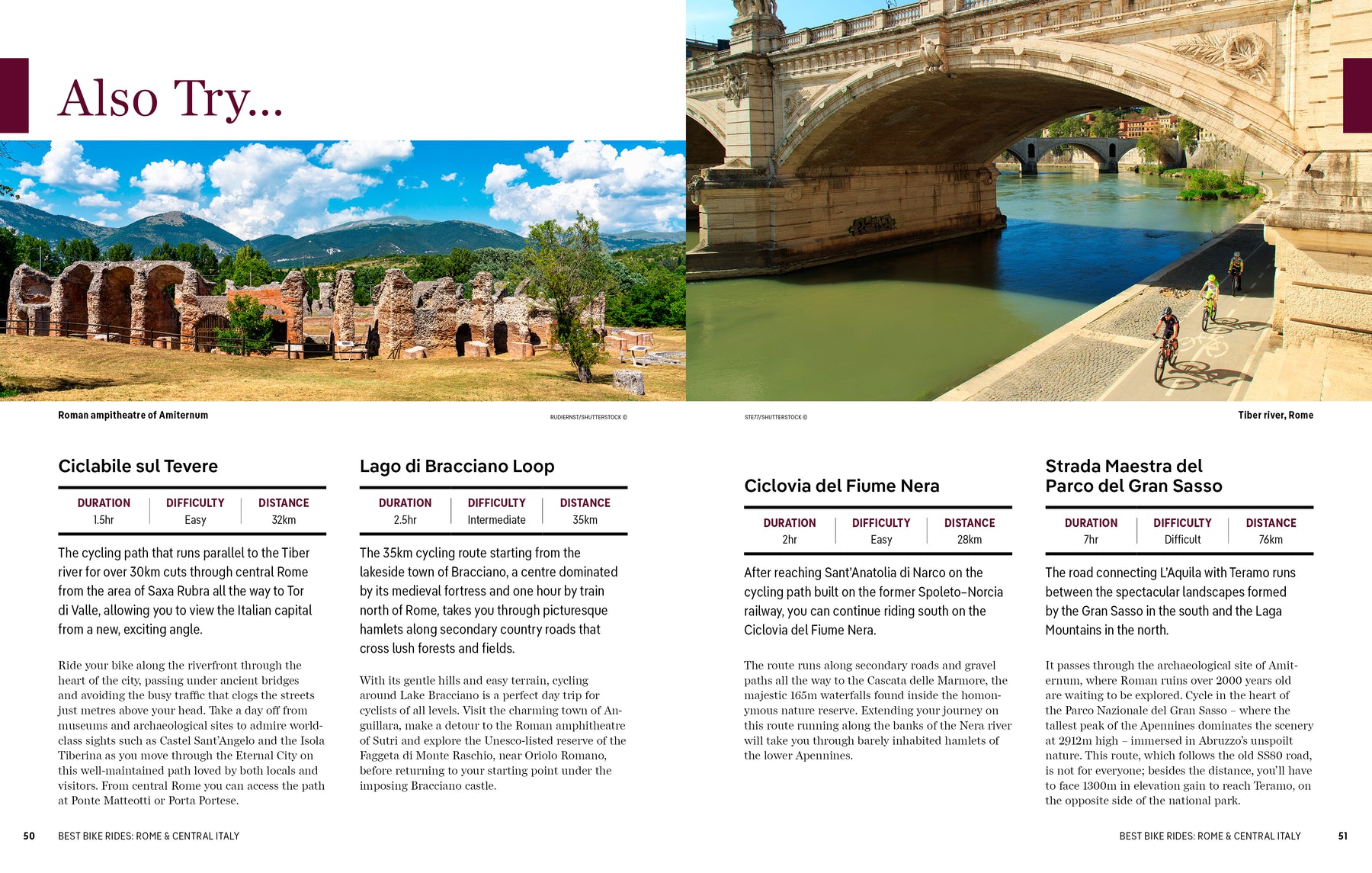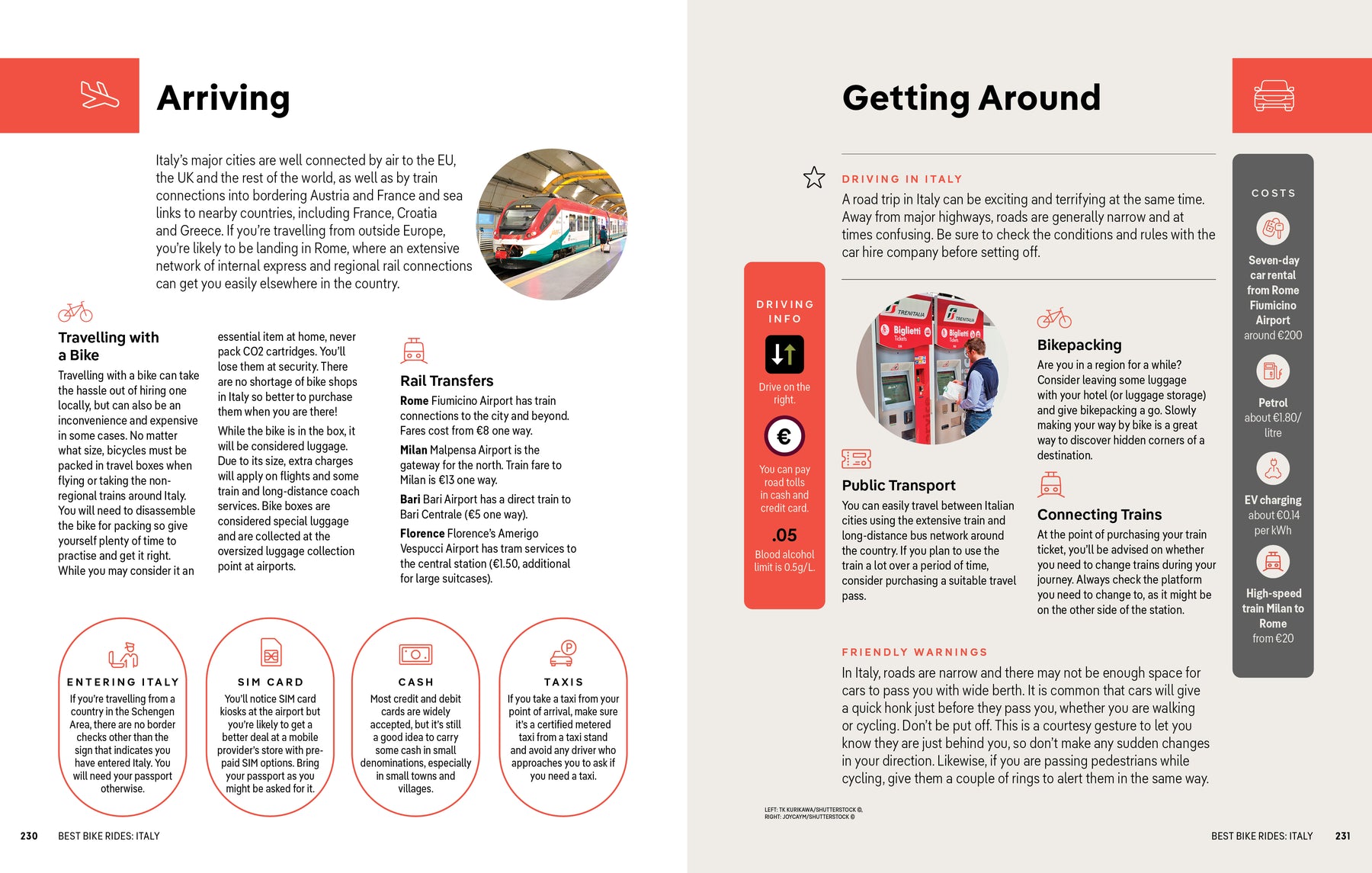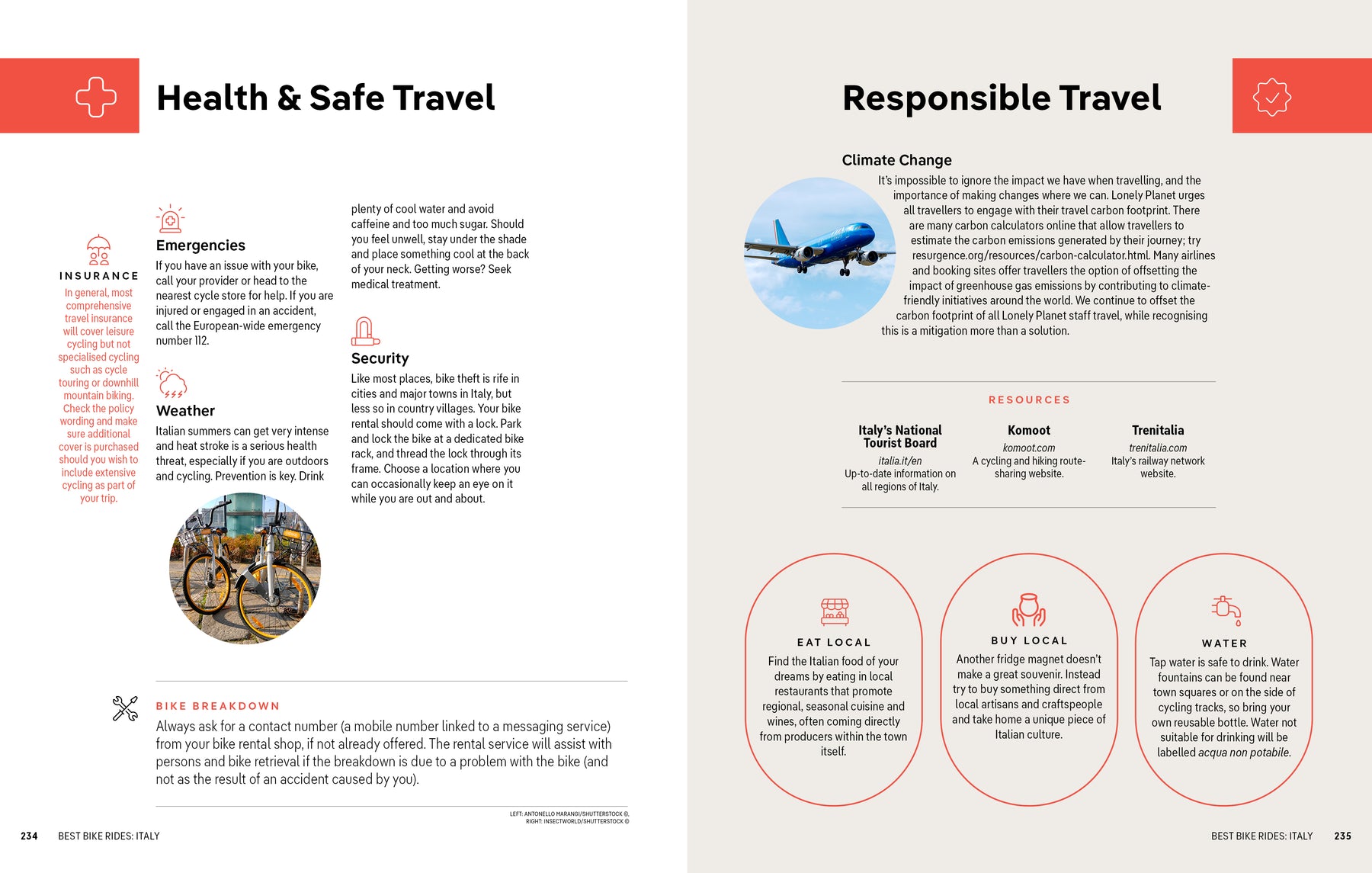 Best Bike Rides Italy
Select Chapters
Best Bike Rides Italy
Lonely Planet's Best Bike Rides Italy is your passport to 40 day trips on two wheels. Use pedal power to see a destination through a new lens by picking a ride that works for you, from a few hours to a full day, easy to hard. From rail trails to coastal pathways we cover the country with easy-to-follow trails for cyclists and E-bike riders

eBook only available in PDF.
Lonely Planet's Best Bike Rides Italy is your passport to 40 day trips on two wheels. Use pedal power to see a destination through a new lens by picking a ride that works for you, from just a couple of hours to a full day, from easy to hard. From rail trails to coastal pathways we cover the country with easy-to-follow trails for cyclists and E-bike riders.

Inside Lonely Planet's Best Bike Rides Italy Travel Guide:

Colour maps (including elevation charts) and images throughout

Special features - Italy's highlights for cyclist, kid-friendly rides, accessible trails and what to take
Our Picks section helps you plan your trip and select rides that appeal to your interests
Region profiles cover when to go, where to stay, cultural insights, and local food and drink recommendations to refuel and refresh
Featured regions include: Italian Lakes, Campania and the Amalfi coast, Abruzzo, Tuscany, Sicily, dolomites and Stelvio, Sardinia, Umbria and Le Marche, Liguria Italian Alps.

Essential info at your fingertips - ride itineraries accompanied by illustrative maps are combined with details about ride duration, distance, terrain, start/end locations (including bike rental options) and difficulty (classified as easy, easy-moderate, moderate, moderate-hard, or hard)
Over 50 maps


ISBN: 9781838698126

Edition: 1st

Publication Date: October 2023

Writers: Lonely Planet

240 pages, 50+ maps | Dimensions: 165mm width × 210mm height

Next edition due: Not yet determined