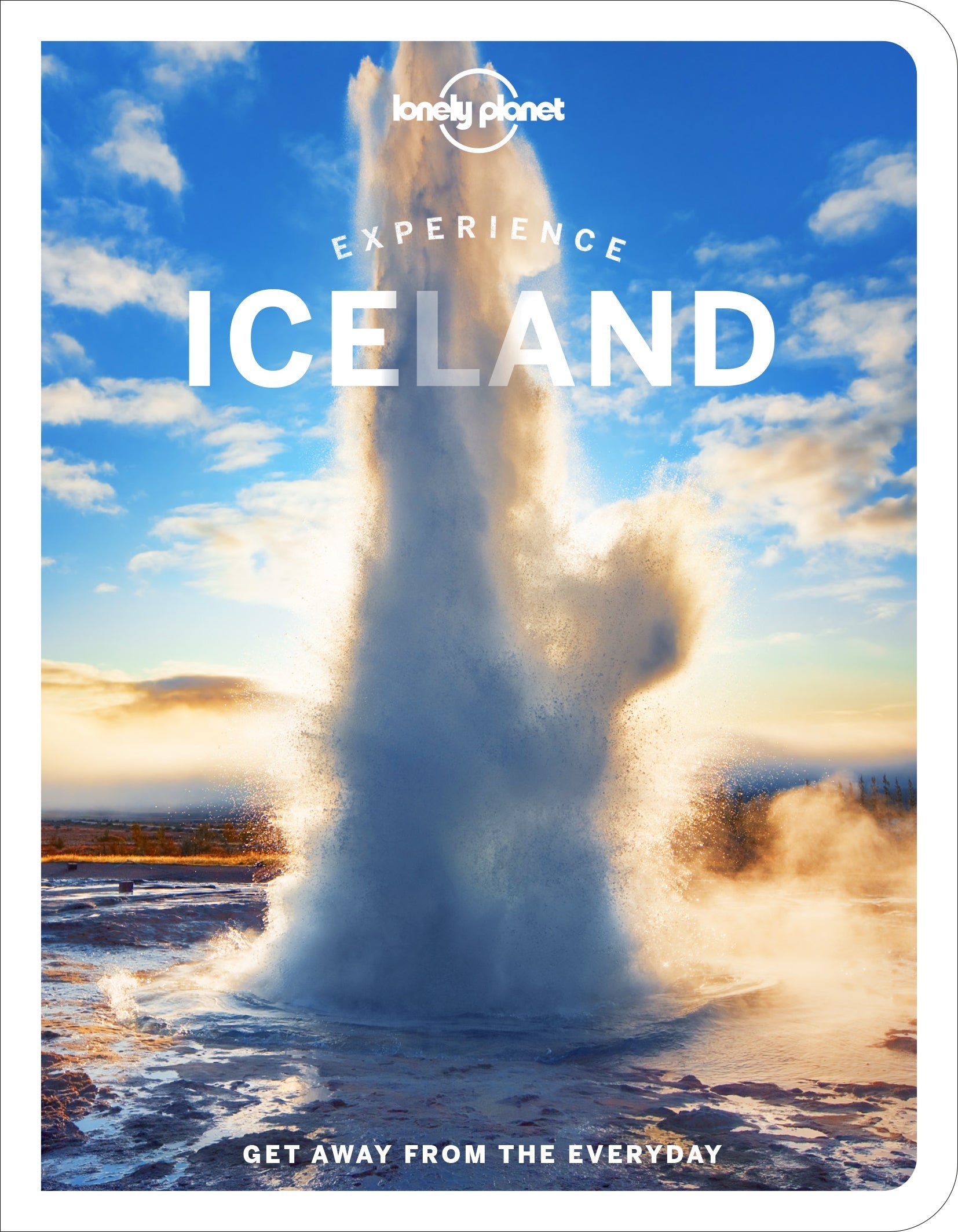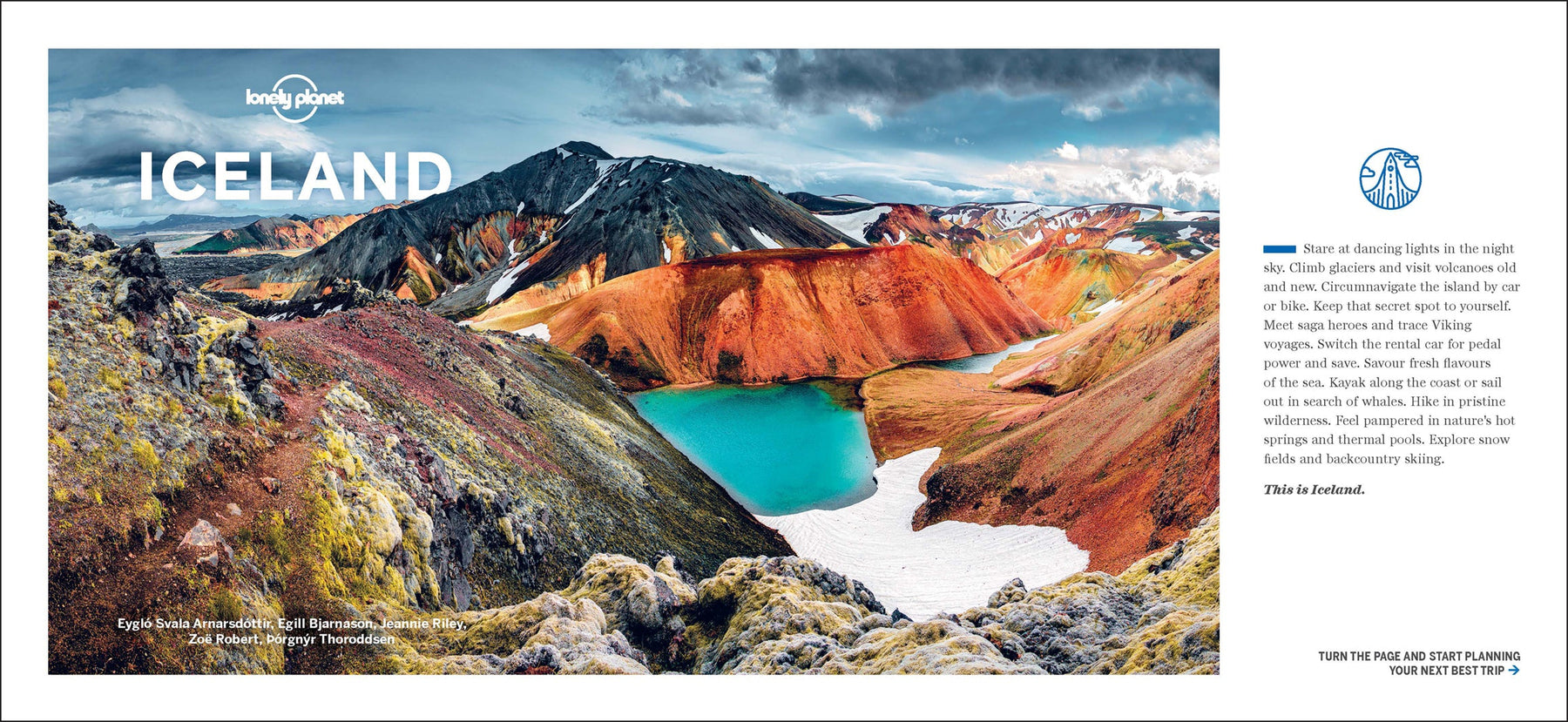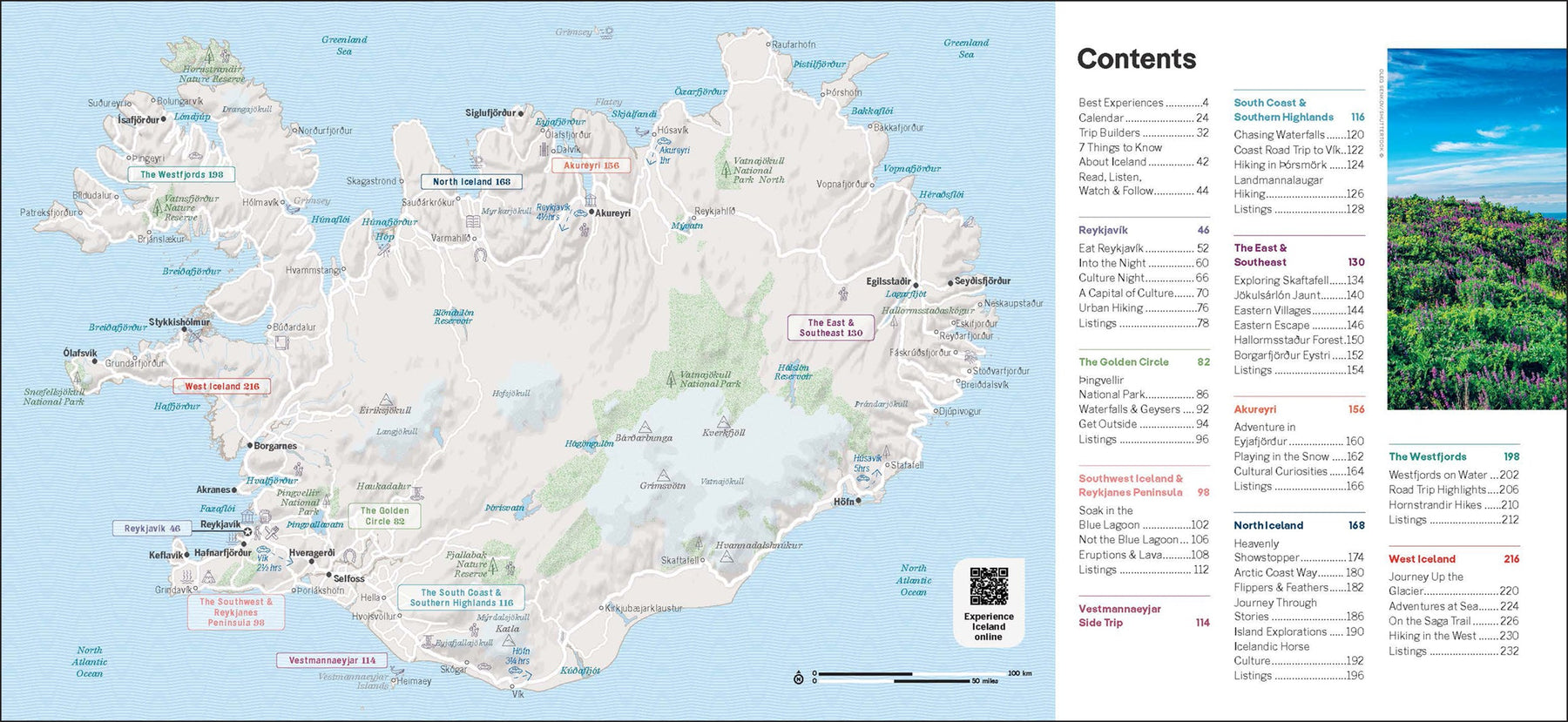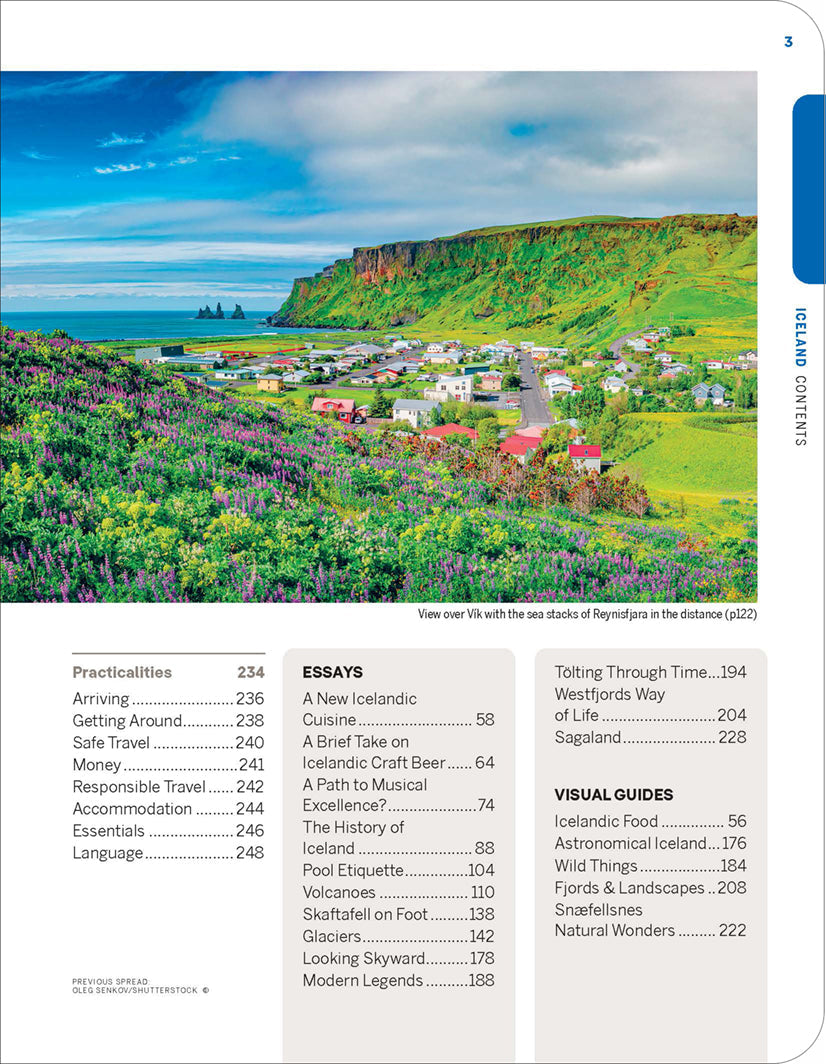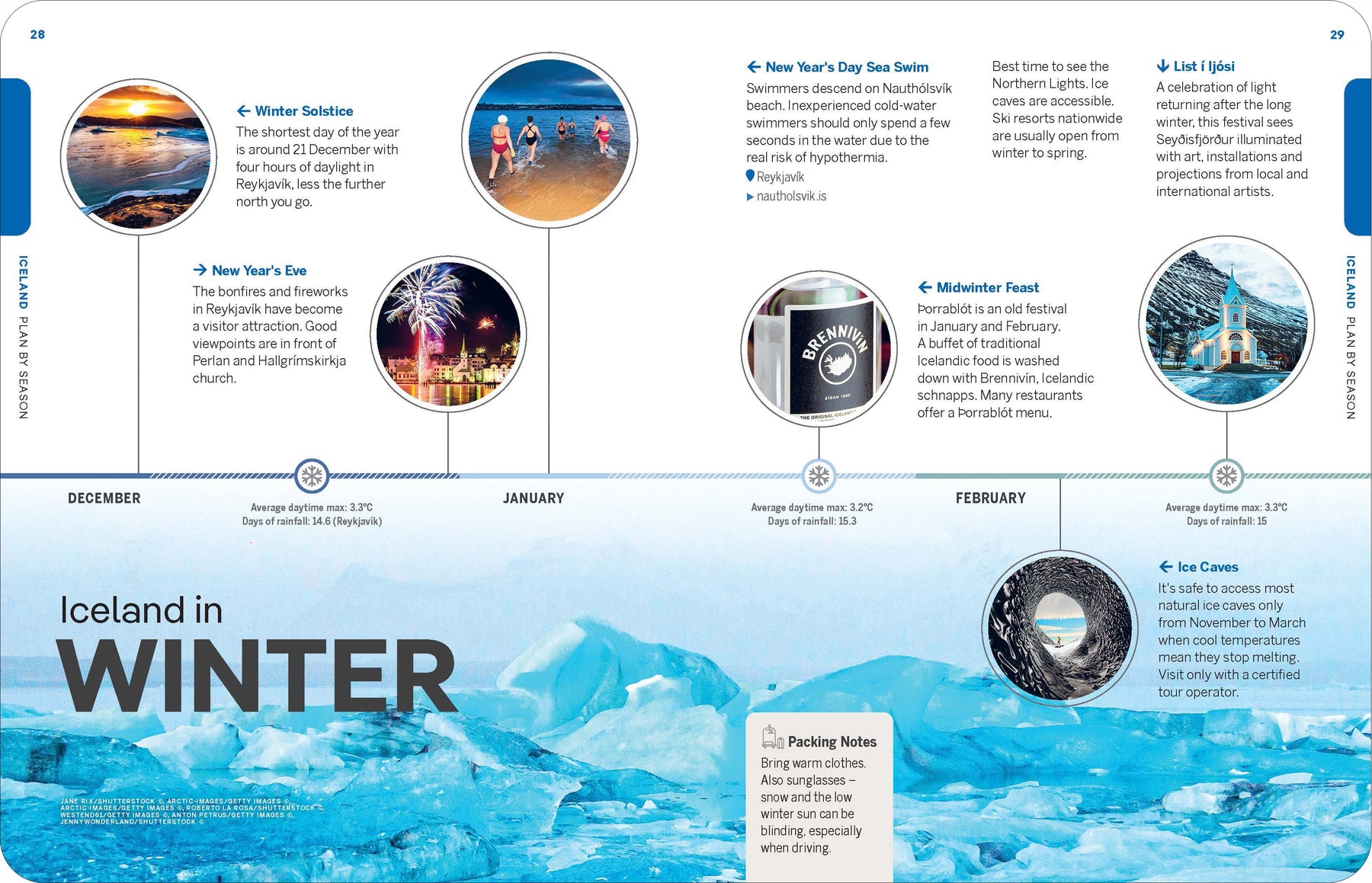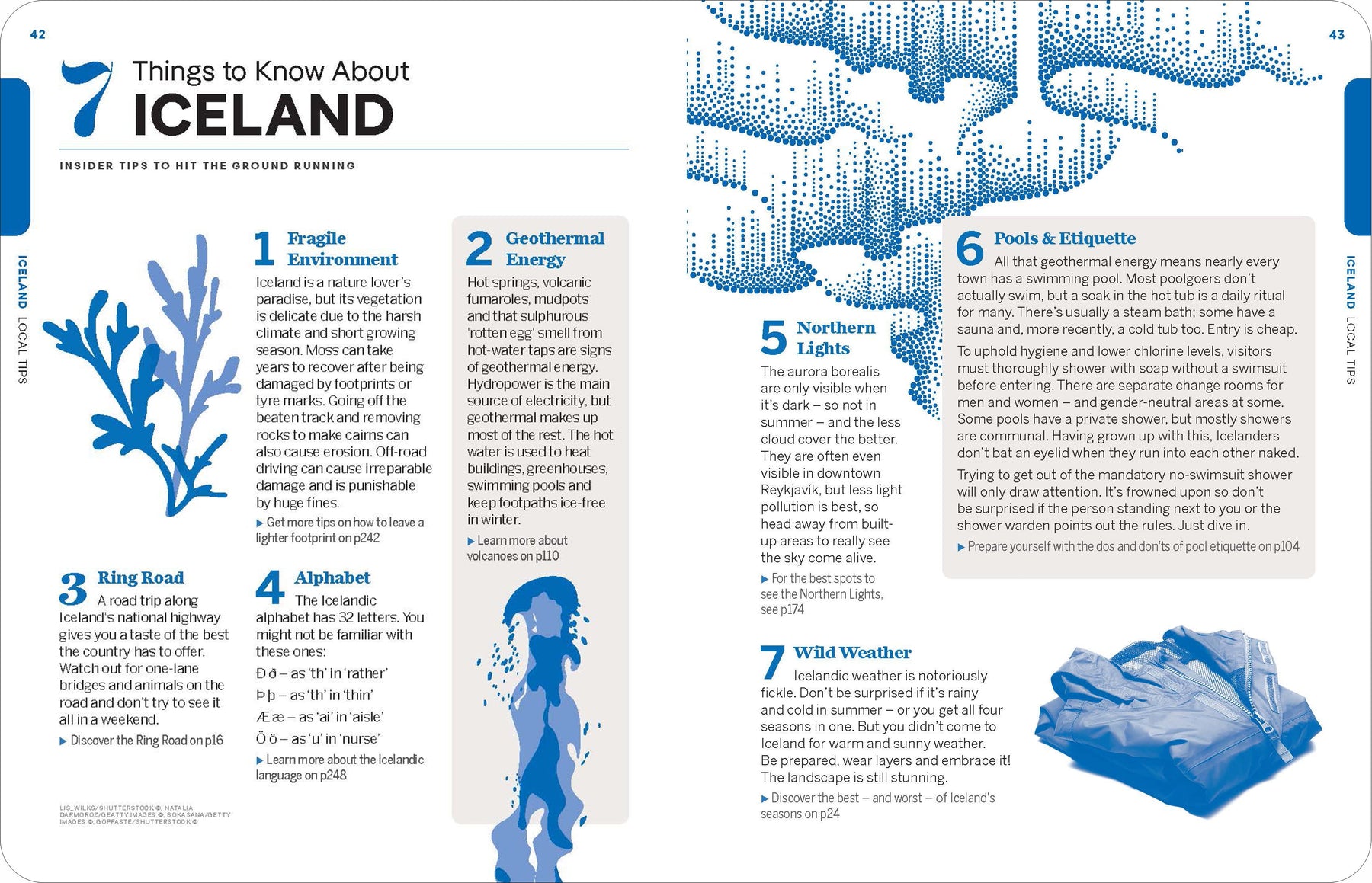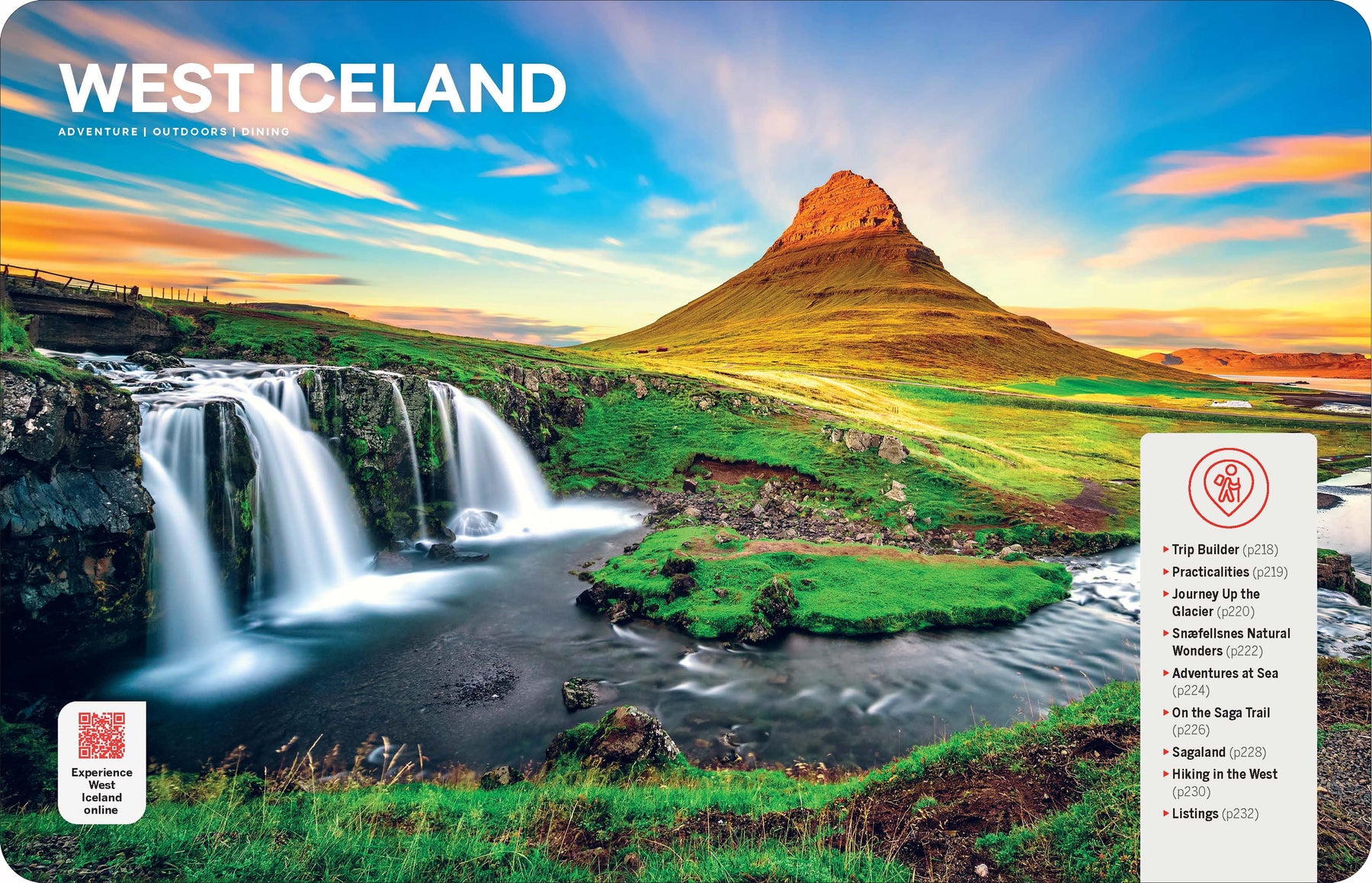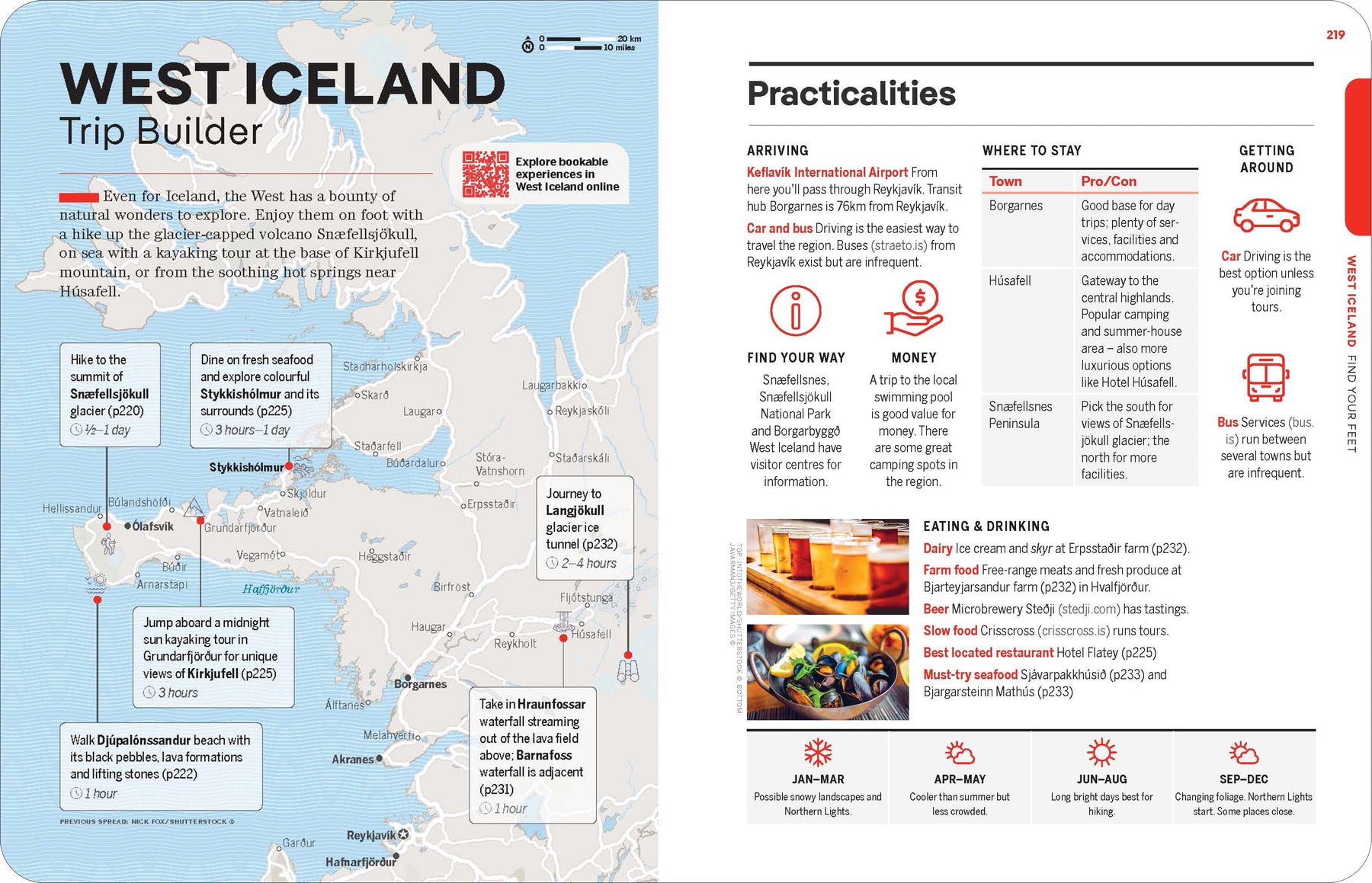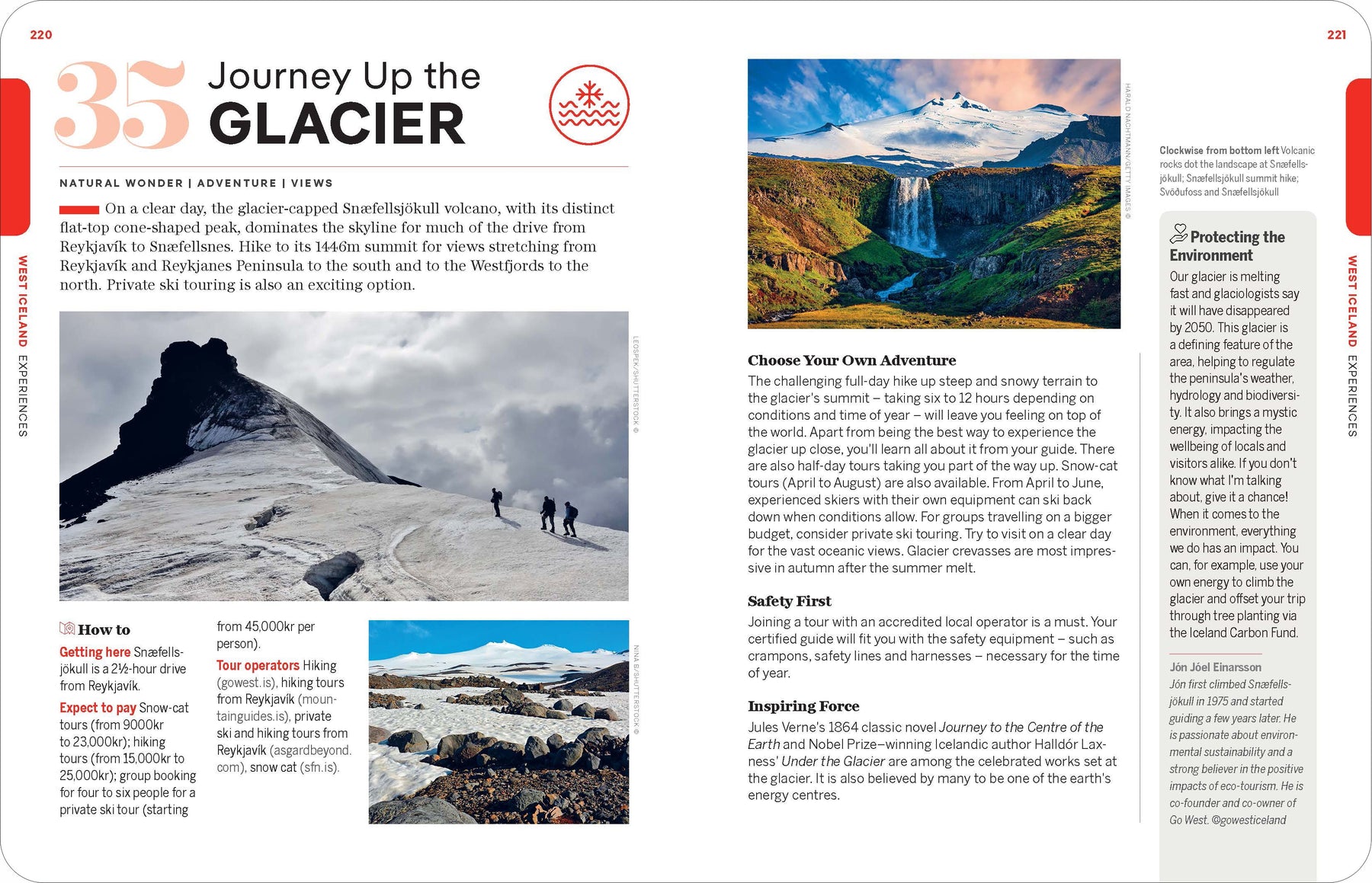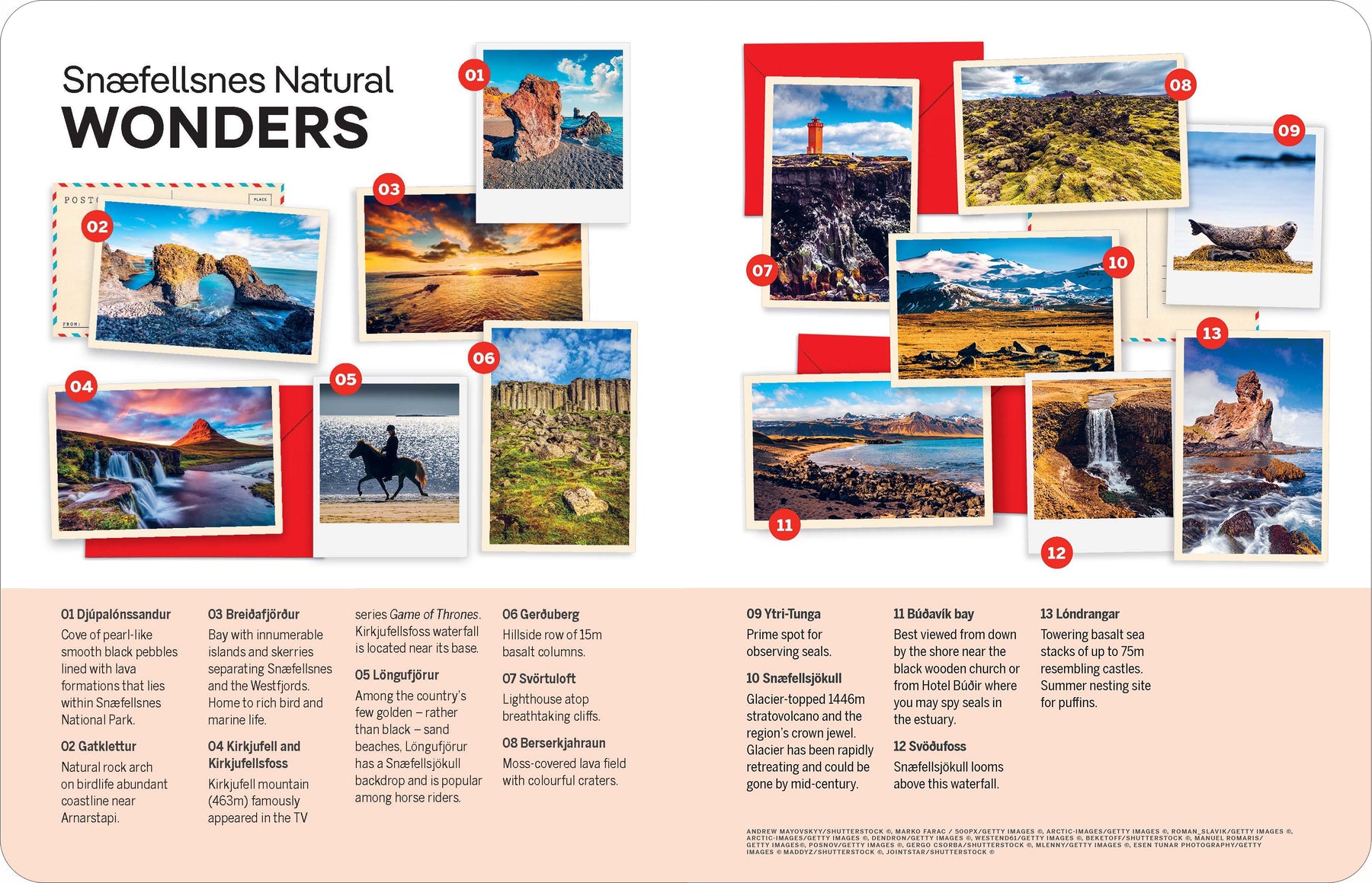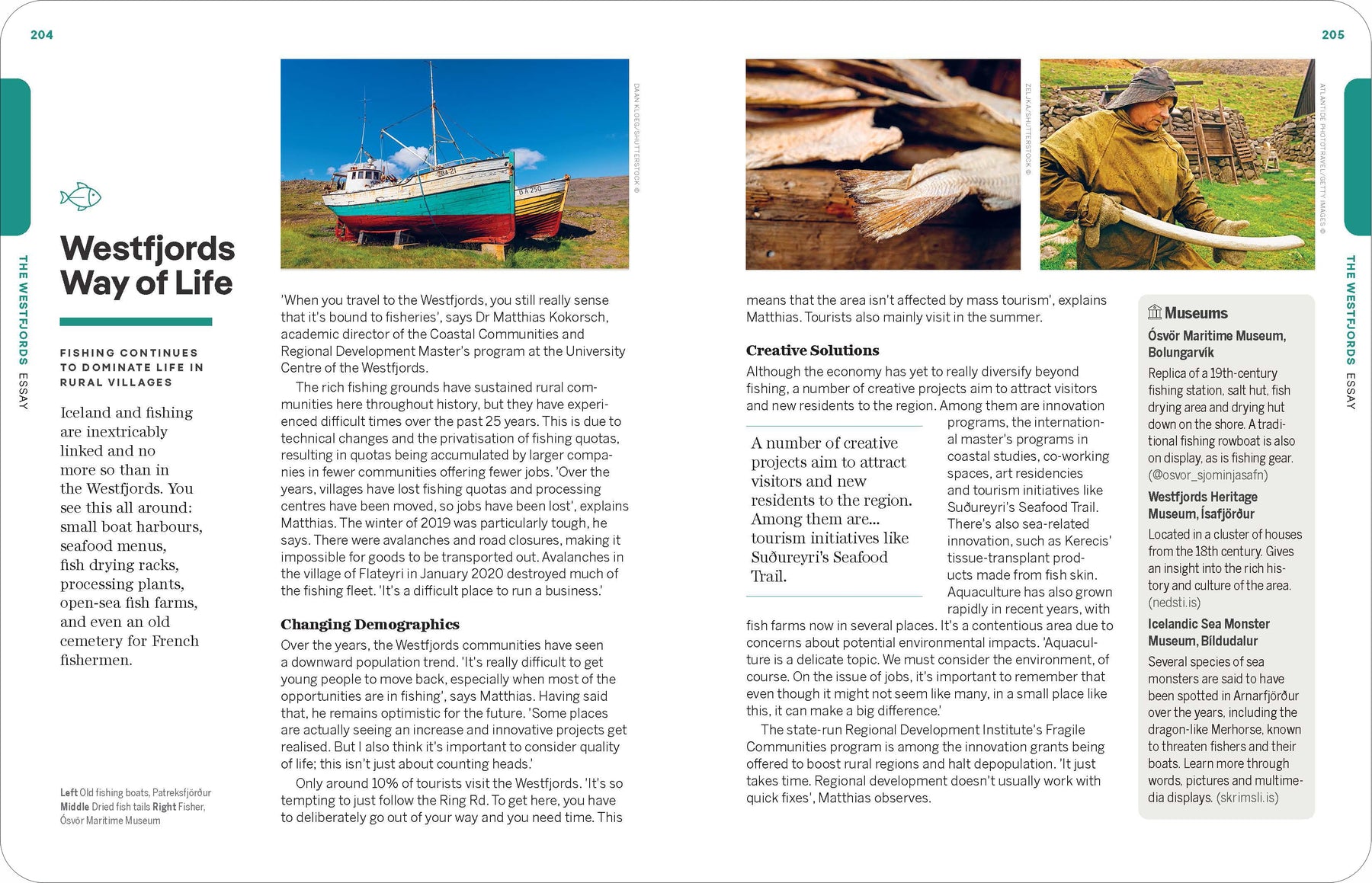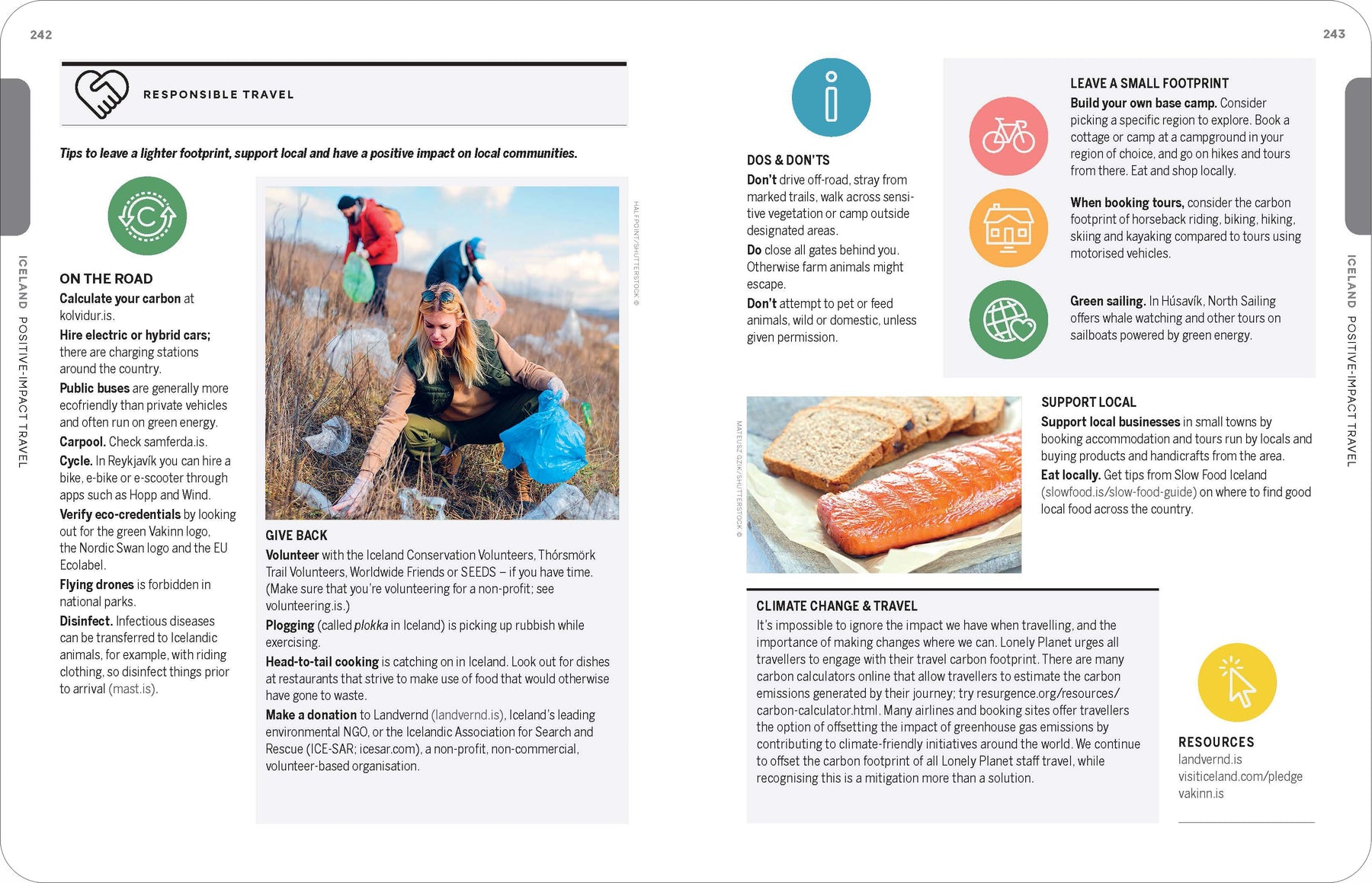 Experience Iceland
This title is currently out of stock in the Australia, New Zealand, Asia regions.
Lonely Planet's Experience Iceland travel guide reveals exciting new ways to explore this iconic destination with one-of-a-kind adventures at every turn. Gaze at the Northern Lights from dazzling coves, submerge into the Blue Lagoon, chase waterfalls along the South Coast - using our local experts and planning tools to create your own unique trip.
Select Chapters
Experience Iceland
Inside Lonely Planet's Experience Iceland:
Inside Lonely Planet's Experience Iceland:
Local experts share their love for the real Iceland, offering fresh perspectives into the country's traditions, values and modern trends to make your travel experience even more meaningful
In the know tips to help you build on your experiences when visiting well-known sights and landmarks
Fun insights that will pique your curiosity and take you to the heart of the place – sample local craft beers infused with herbs, berries and even a Christmas tree; enjoy Iceland's most loved tradition of swimming with these essential pool etiquette tips; summit Snæfellsjokull glacier on a midnight-sun hike
Insider scoop on the best festivals, secret hangouts, hidden locations, tantalising local food scene and photo-worthy views
Handy seasonal trip planner to guide you on where to go, when to travel and what to pack
Practical information on money, getting around, unique and local ways to stay, and responsible travel
Comprehensive selection of maps throughout and beautiful full-colour photography to inspire you as you plan your unforgettable journey

Lonely Planet's Experience Iceland is an essential travel guide for all explorers looking to immerse themselves in the Icelandic way of life. Each book within the Experience series contains handy trip building tools so that you can take your pick of the must-see attractions and activities as suggested by our local experts – and create your own dream travel itinerary to get away from the everyday. Unlock even more travel secrets using the QR codes throughout each guide and discover story-worthy travel moments that you'll never forget.
Covers Reykjavik, Southwest Iceland & Reykjanes Peninsula, the Golden Circle, South Coast & Southern Highlands, East & Southeast Iceland, Akureyri, North Iceland, the Westfjords, West Iceland
eBook is available in ePub, MOBI and PDF.
ISBN: 9781838694722
Edition: 1st
Publication Date: March 2022
Writers: Zoe Robert, Egill Bjarnason, Jeannie Riley, Eyglo Svala Arnarsdottir, Porgnyr Thoroddsen
258 pages, 258pp color, 20 maps | Dimensions: 140mm × 180mm
Next edition due: April 2026
Which guidebook is right for me?