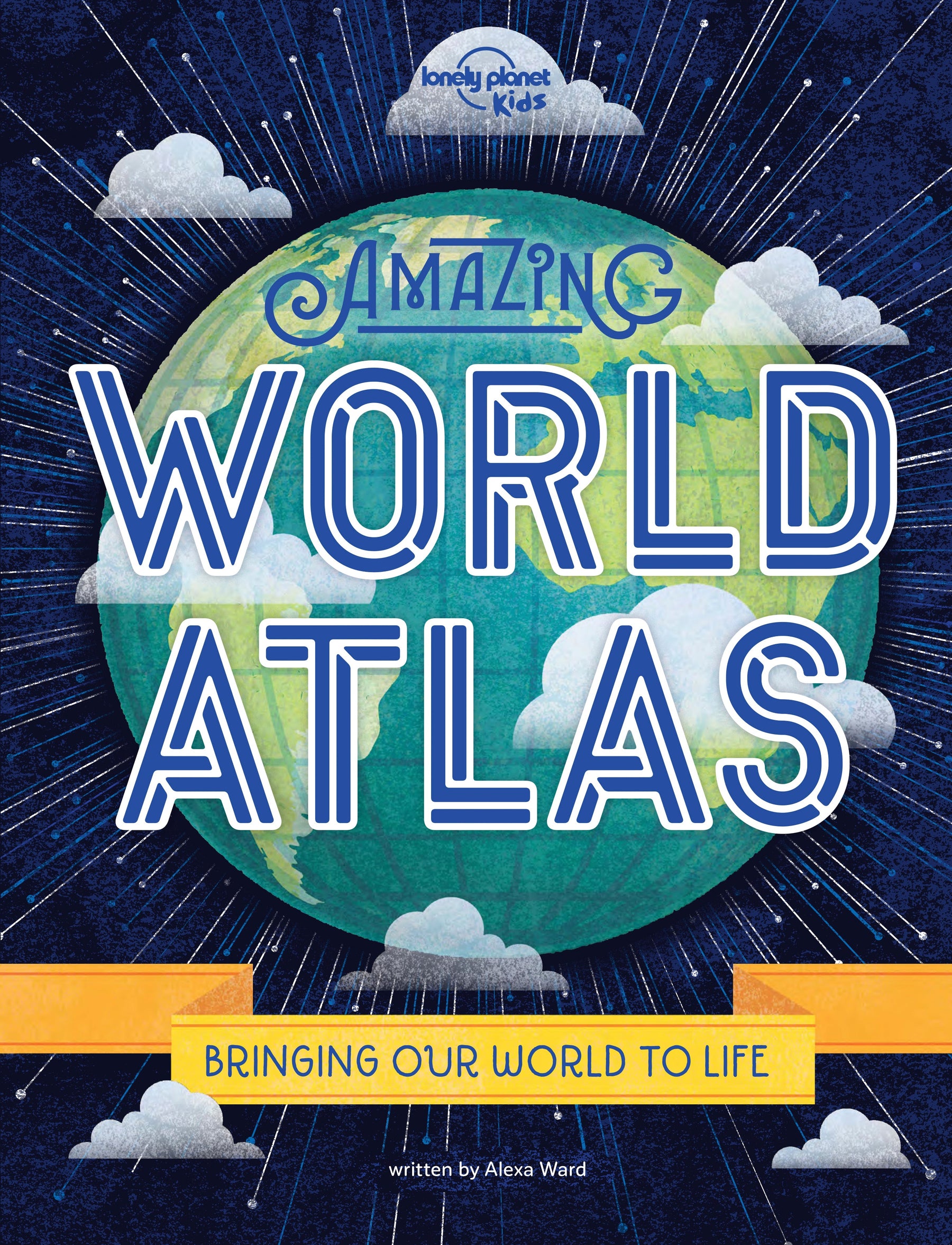 Amazing World Atlas (North & South America edition)
The world's in your hands.
Embark on a journey to every continent in the world to meet its Indigenous people, learn about its culture and customs, and understand how it came to be the place it is today. Lonely Planet's Amazing World Atlas immerses you in the ways of life created by Indigenous cultures and explains how those cultures have continued to shape our modern world.
Explore the globe using continental and regional maps and read about the landscape and population of every independent country on the planet. Plus mind-blowing facts, fascinating history, and captivating culture help you become an expert on our world.
This book is divided into six sections: Africa, Asia, Europe, North America, Oceania and South America - each with a map of the continent and every geographic region as well as illustrated and photographic depictions of each countries' people, animals, environment and architecture.
About Lonely Planet Kids: Lonely Planet Kids - an imprint of the world's leading travel authority Lonely Planet - published its first book in 2011. Over the past 45 years, Lonely Planet has grown a dedicated global community of travelers, many of whom are now sharing a passion for exploration with their children. Lonely Planet Kids educates and encourages young readers at home and in school to learn about the world with engaging books on culture, sociology, geography, nature, history, space and more. We want to inspire the next generation of global citizens and help kids and their parents to approach life in a way that makes every day an adventure. Come explore!

Bringing planet earth to life, this colourful and fun addition to Lonely Planet Kids takes you on a trip around the world that you'll never forget. Filled with continental and regional maps, lively text, an entry for every country on the planet, plus mind-blowing facts, and an emphasis on the species that live on our planet, this is an essential resource for young readers wanting to learn about the world.

With 240 pages of illustrated maps, engaging infographics, mind-blowing photography and a large dose of humour, this fun and informative world guide, written by children's author and wildlife enthusiast Alexa Ward, is the definitive guide to what our planet is really like.

From exploration of indigenous peoples all over the globe, to illustrations of festivals in Brazil and each country's individual history, young readers will be enticed to go on a journey to some of the furthest corners of the globe, learning intriguing facts as they go. Take a trip around the world that you'll never forget with the Amazing World Atlas!
ISBN: 9781788683067
Edition: 2nd
Publication Date: November 2020
Writers: Lonely Planet Kids
Age range: 9-12
240 pages | Dimensions: 230mm width × 305mm height
Next edition due: Not yet determined