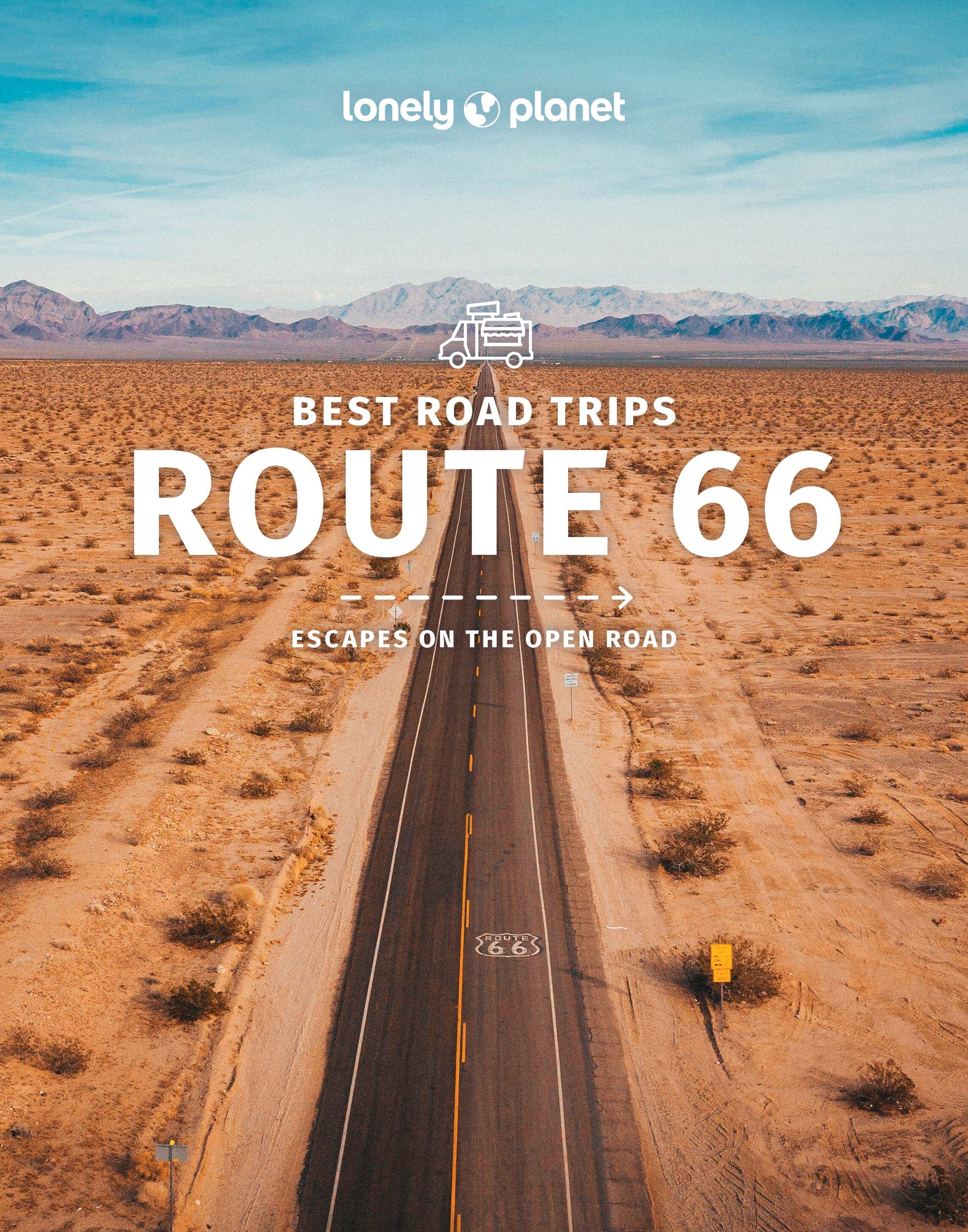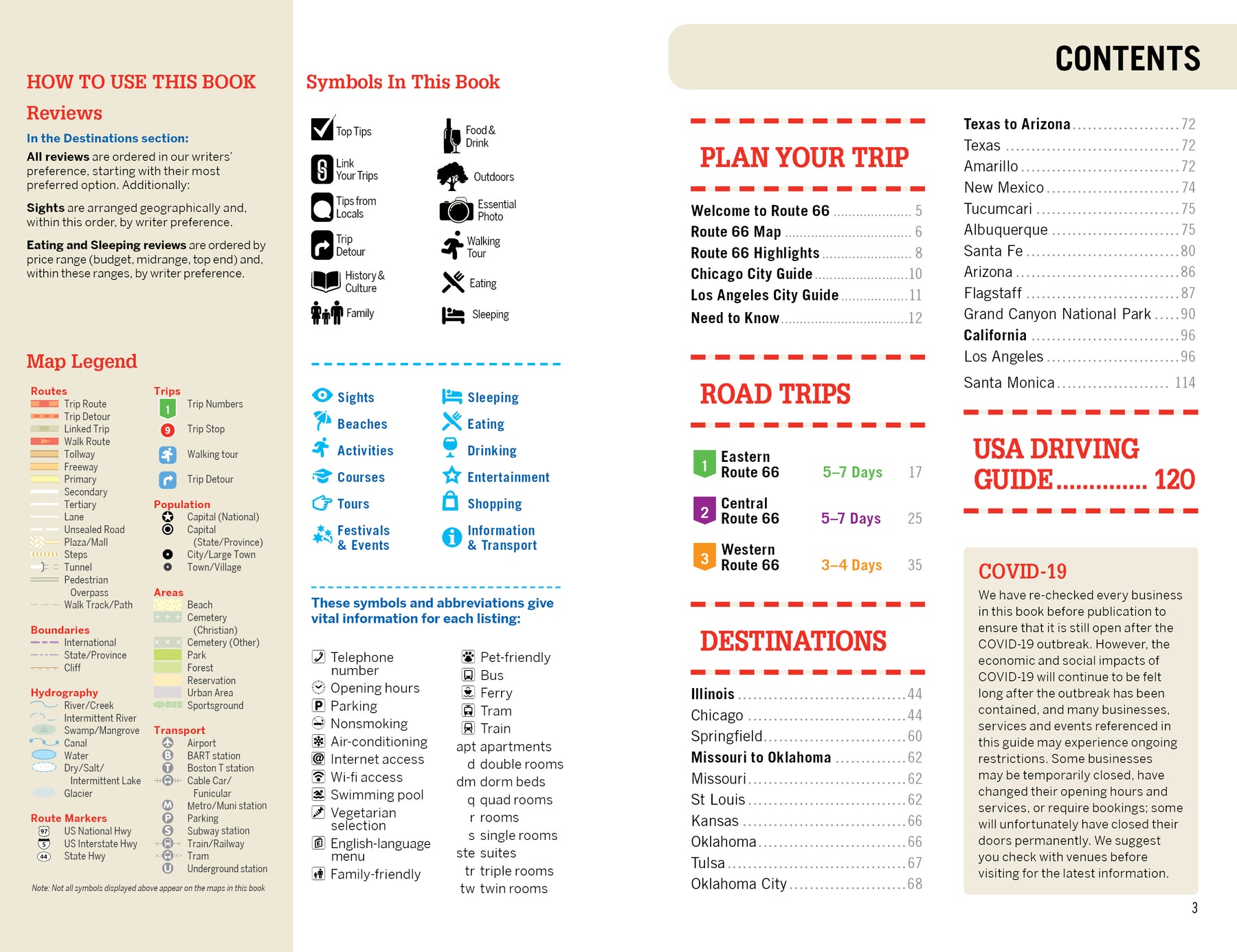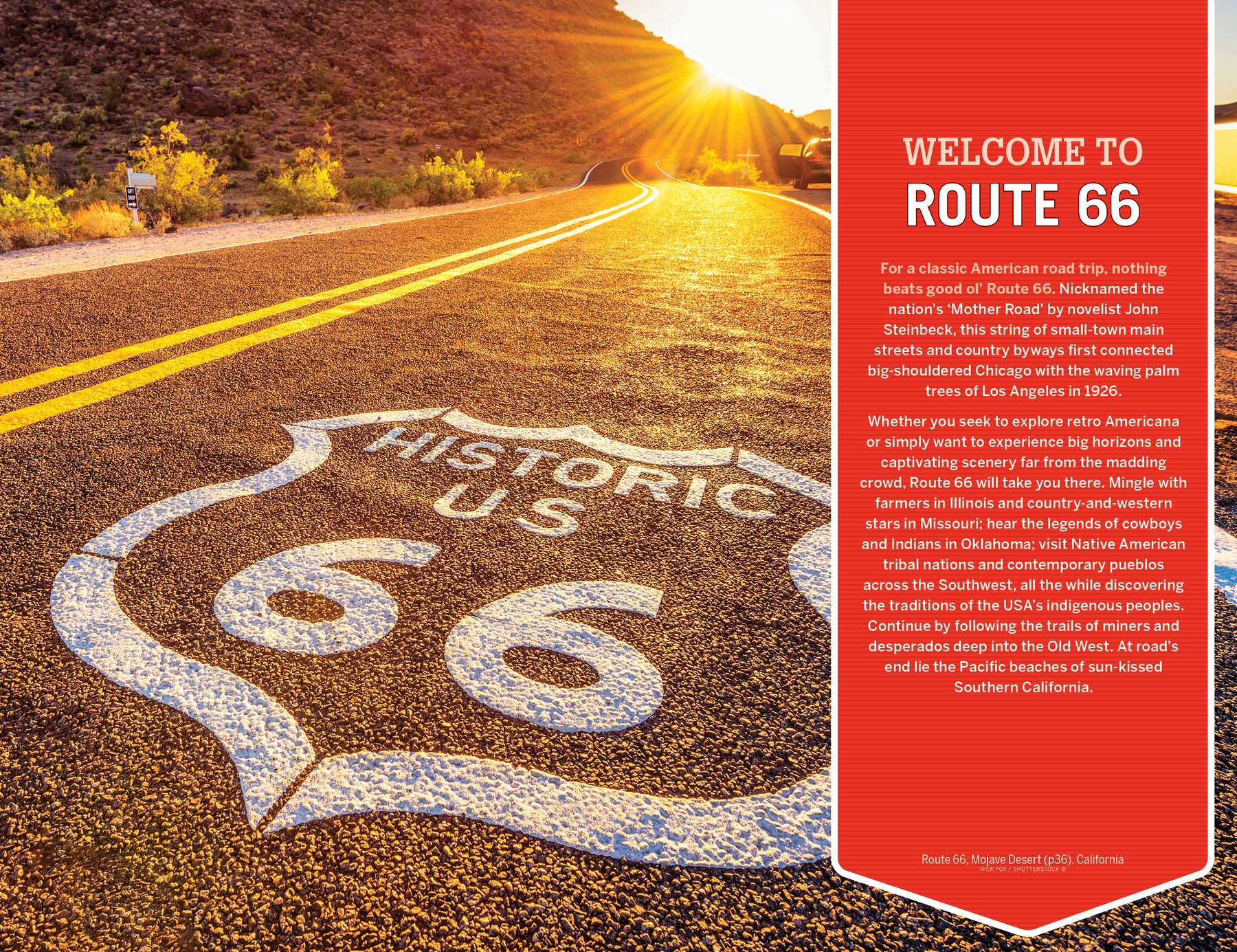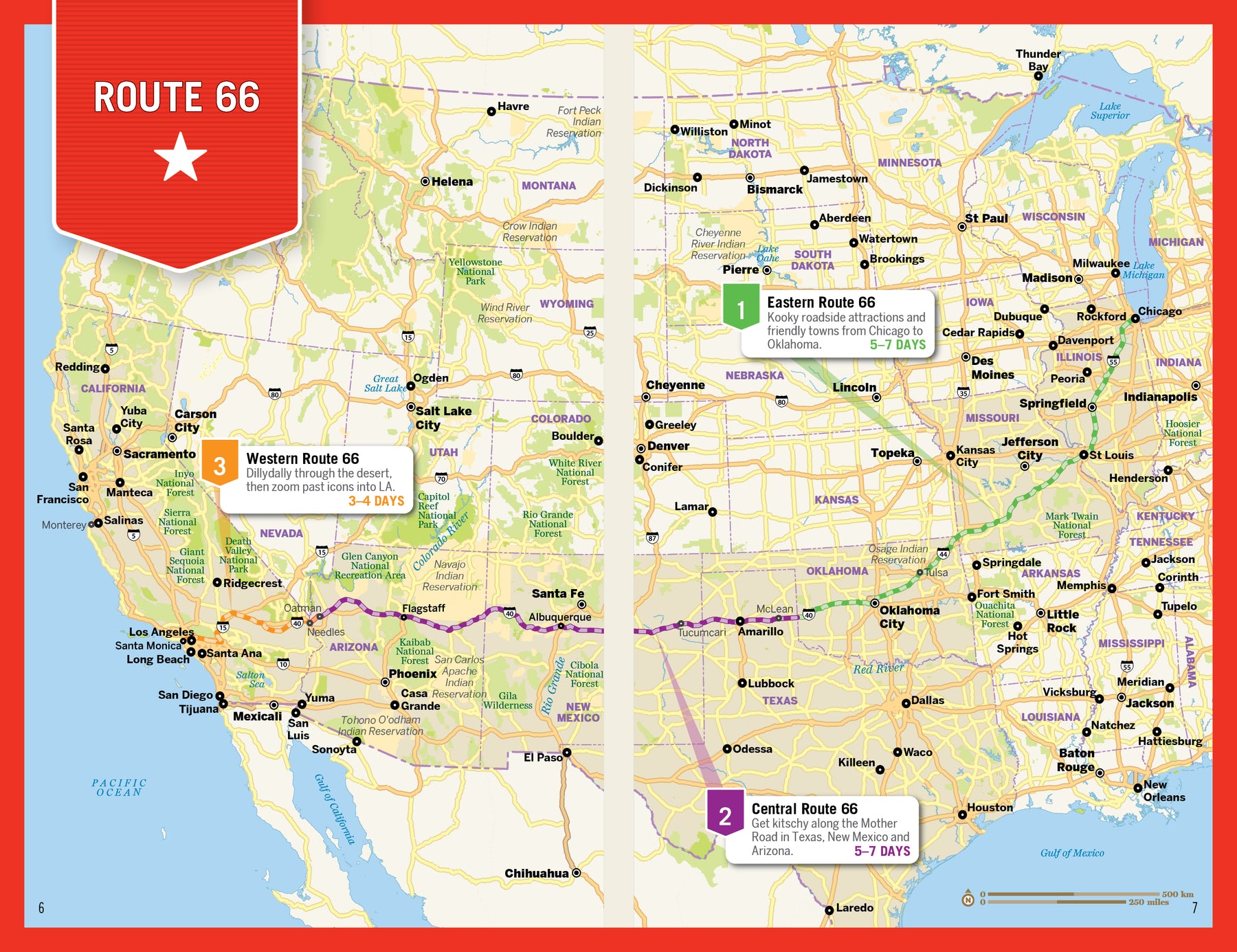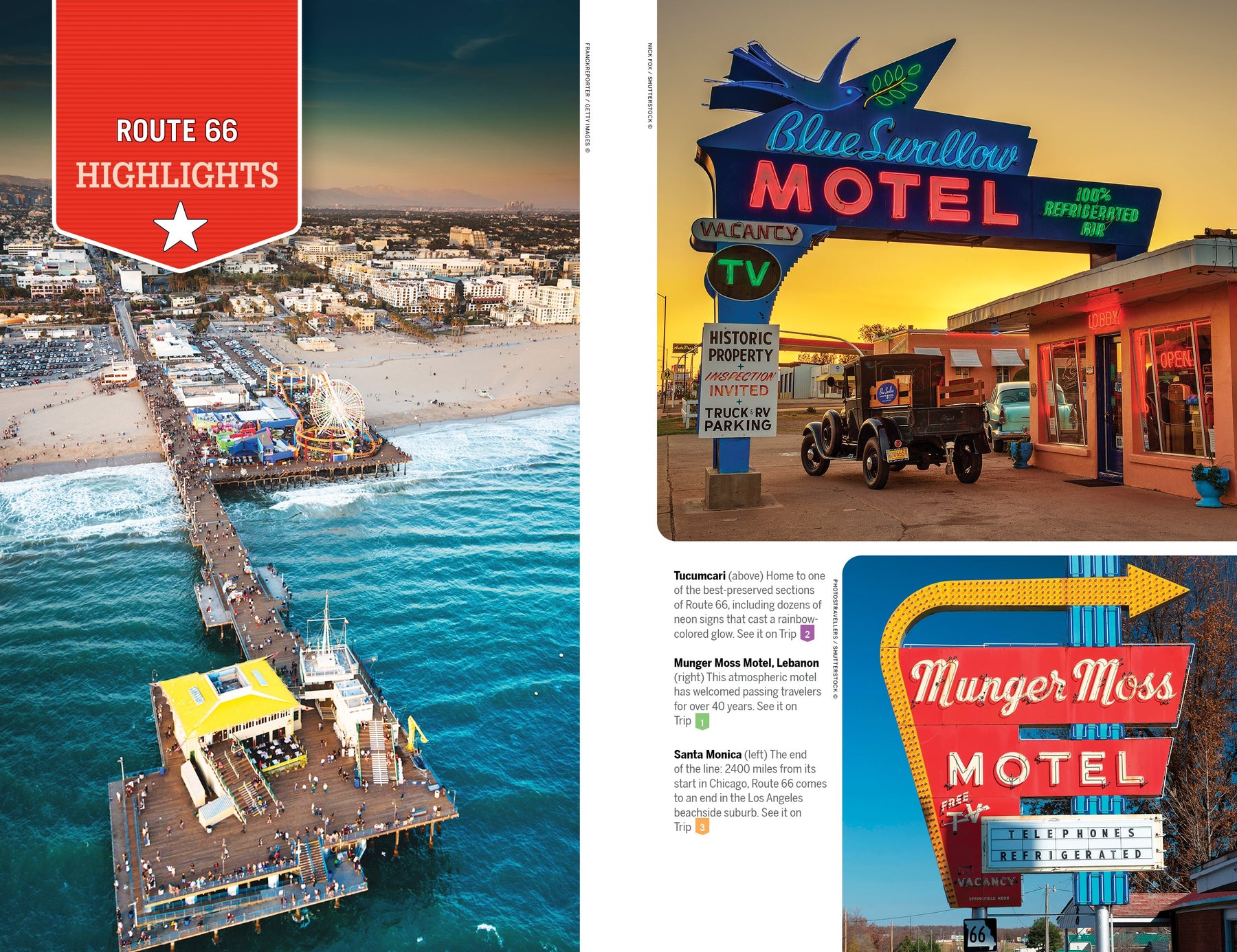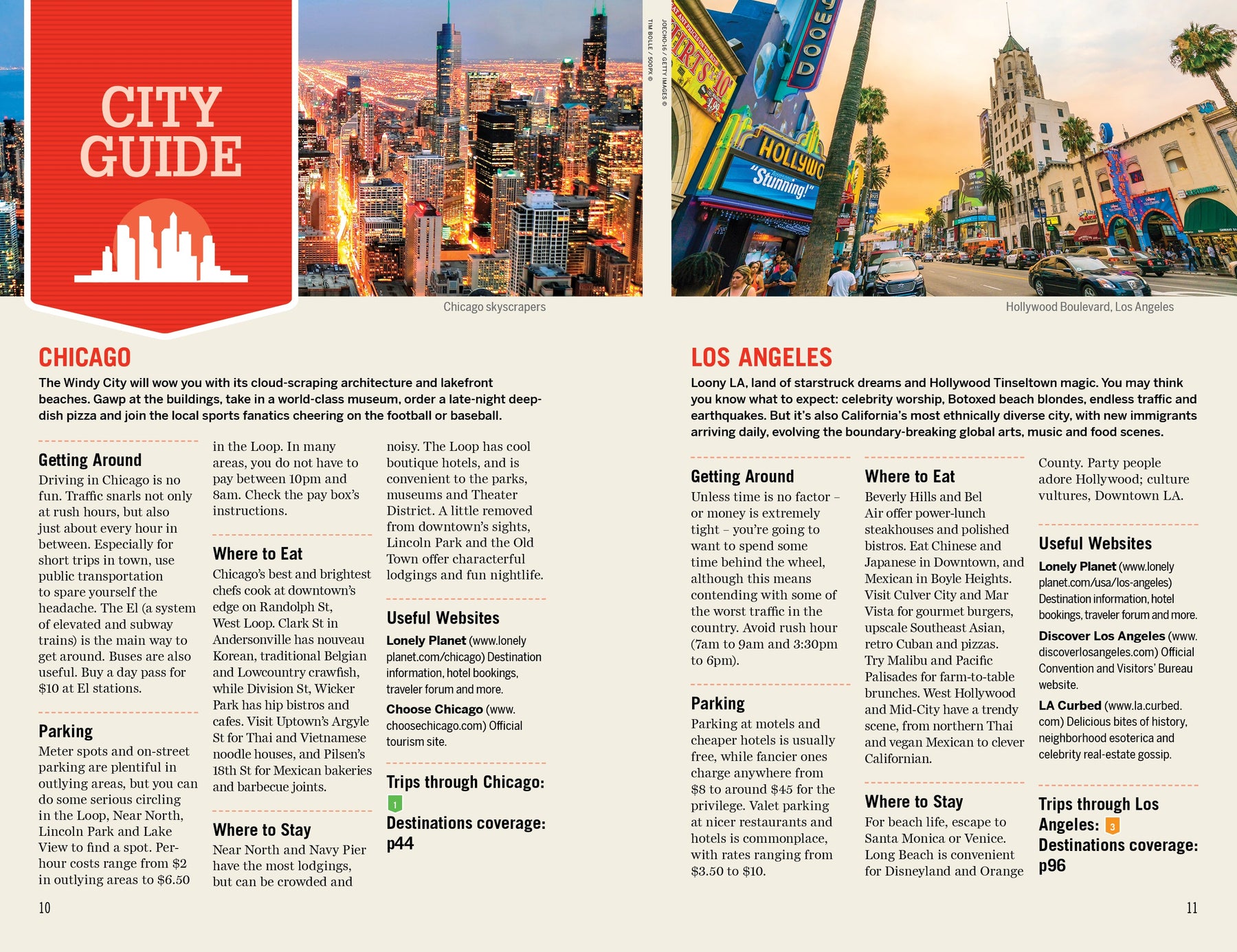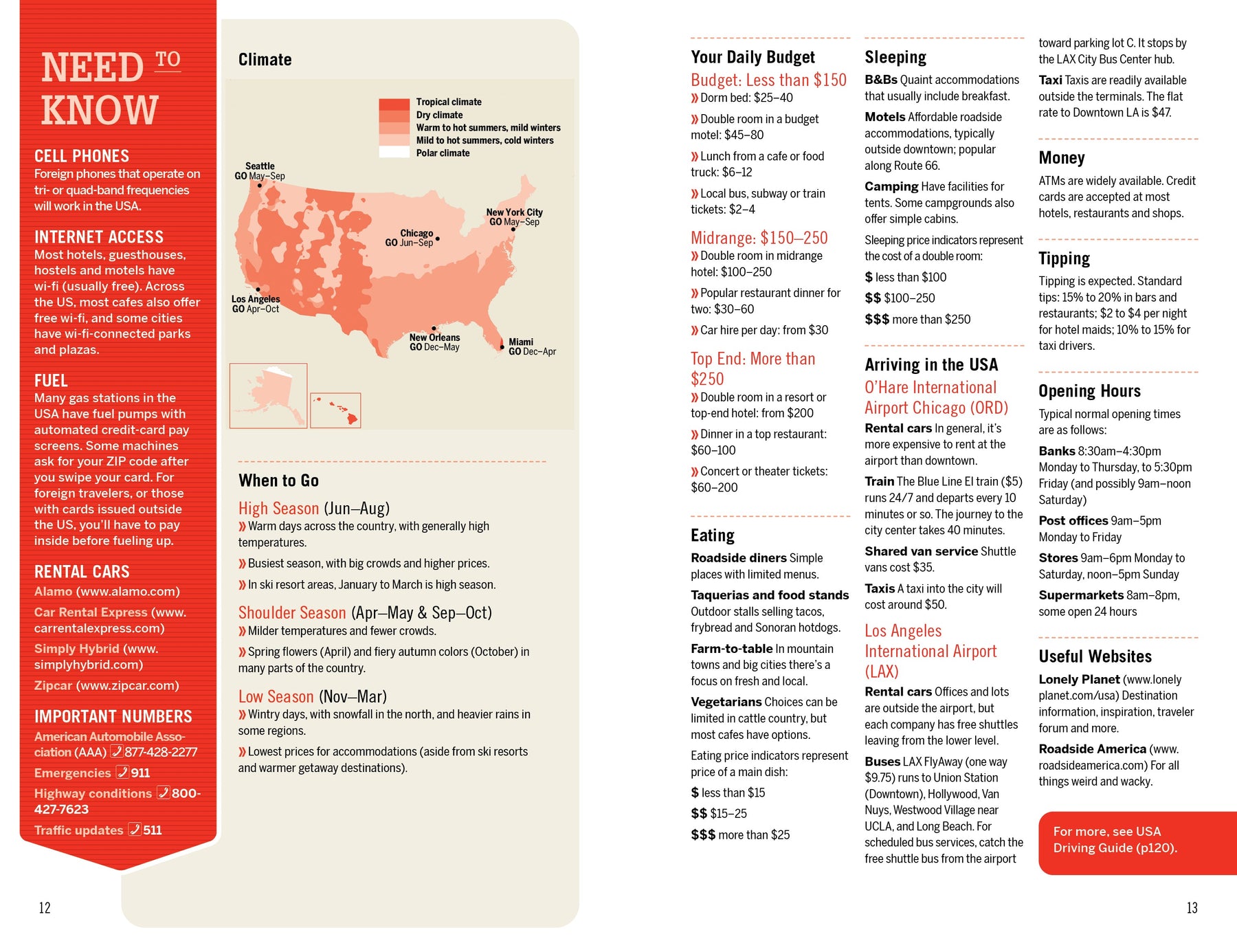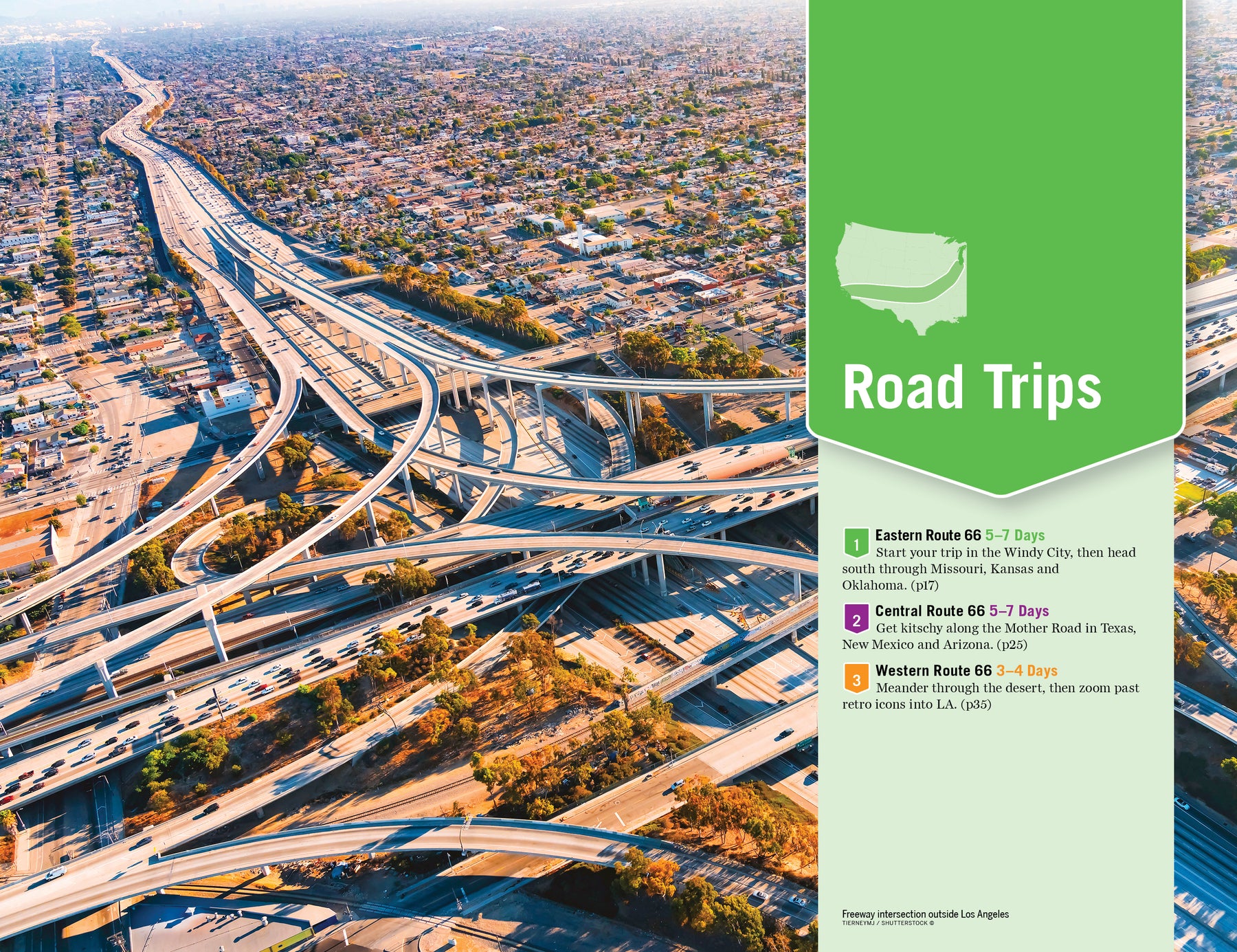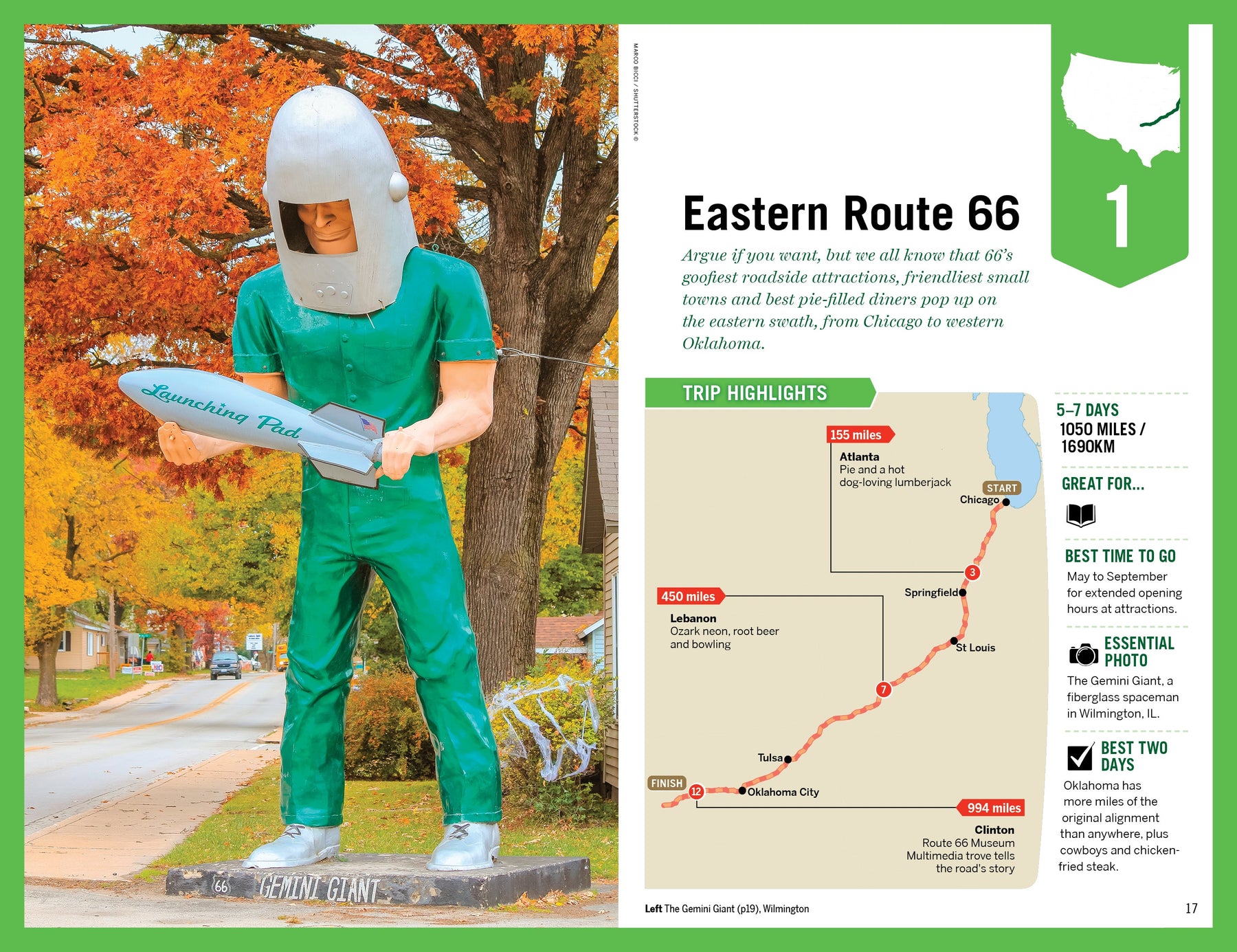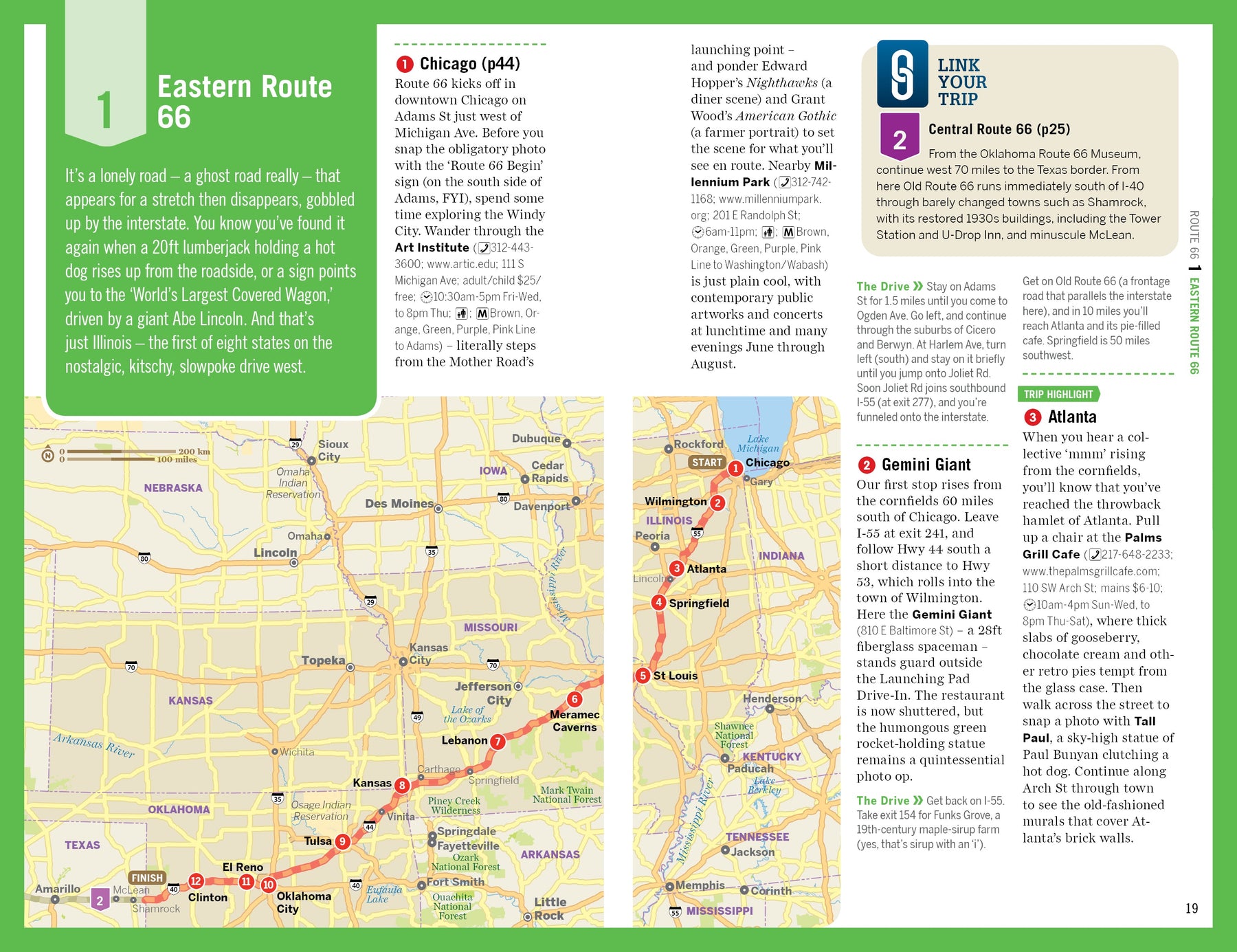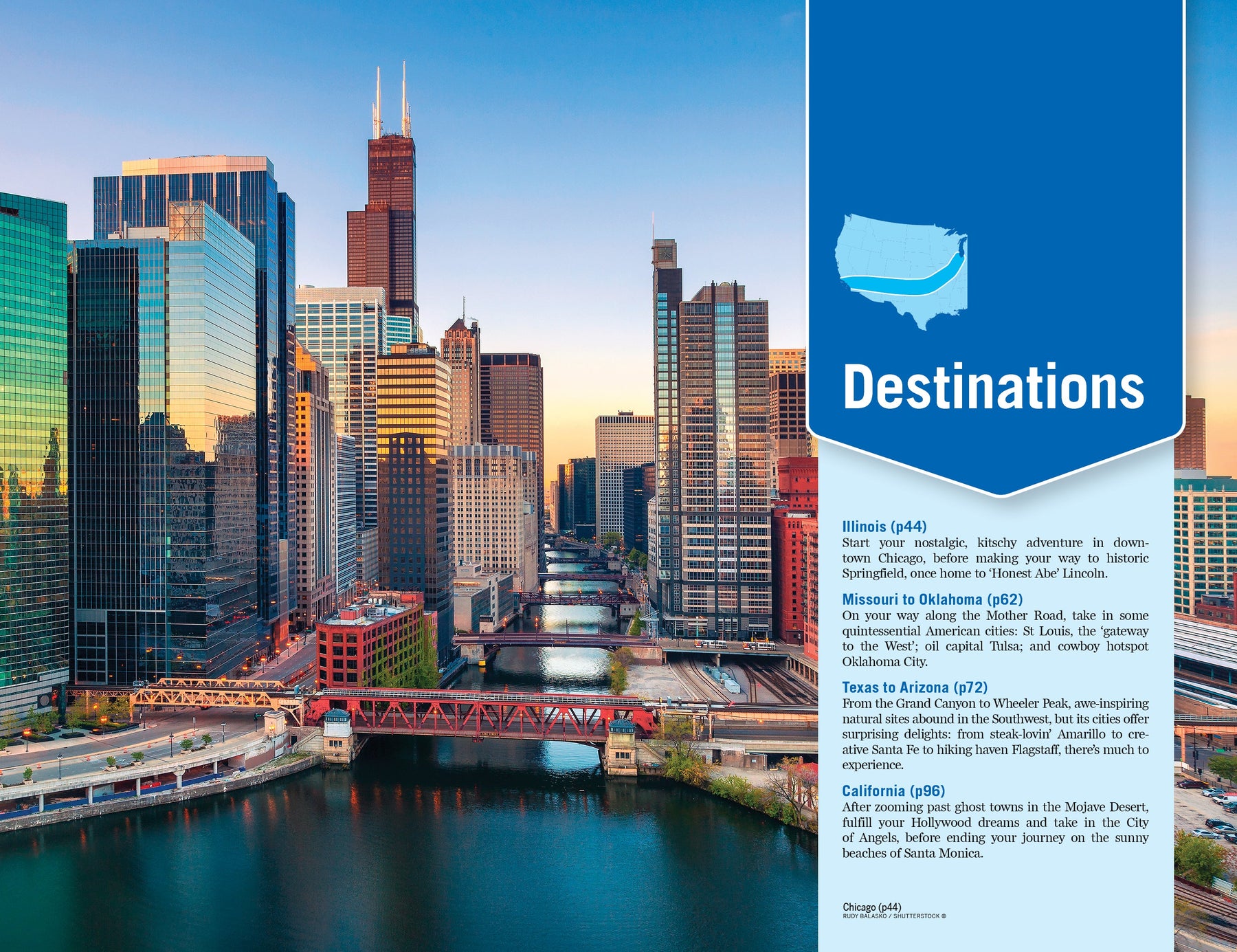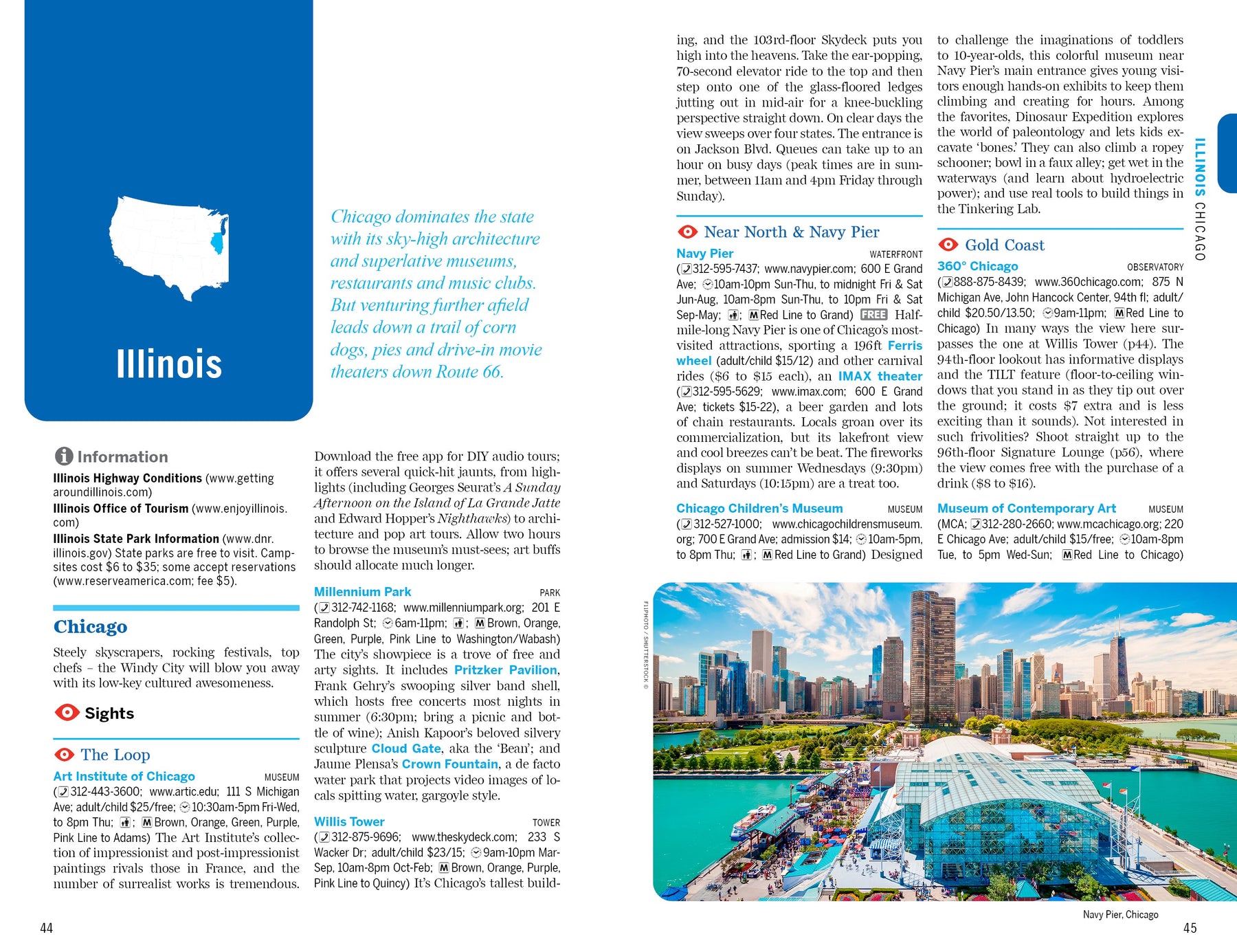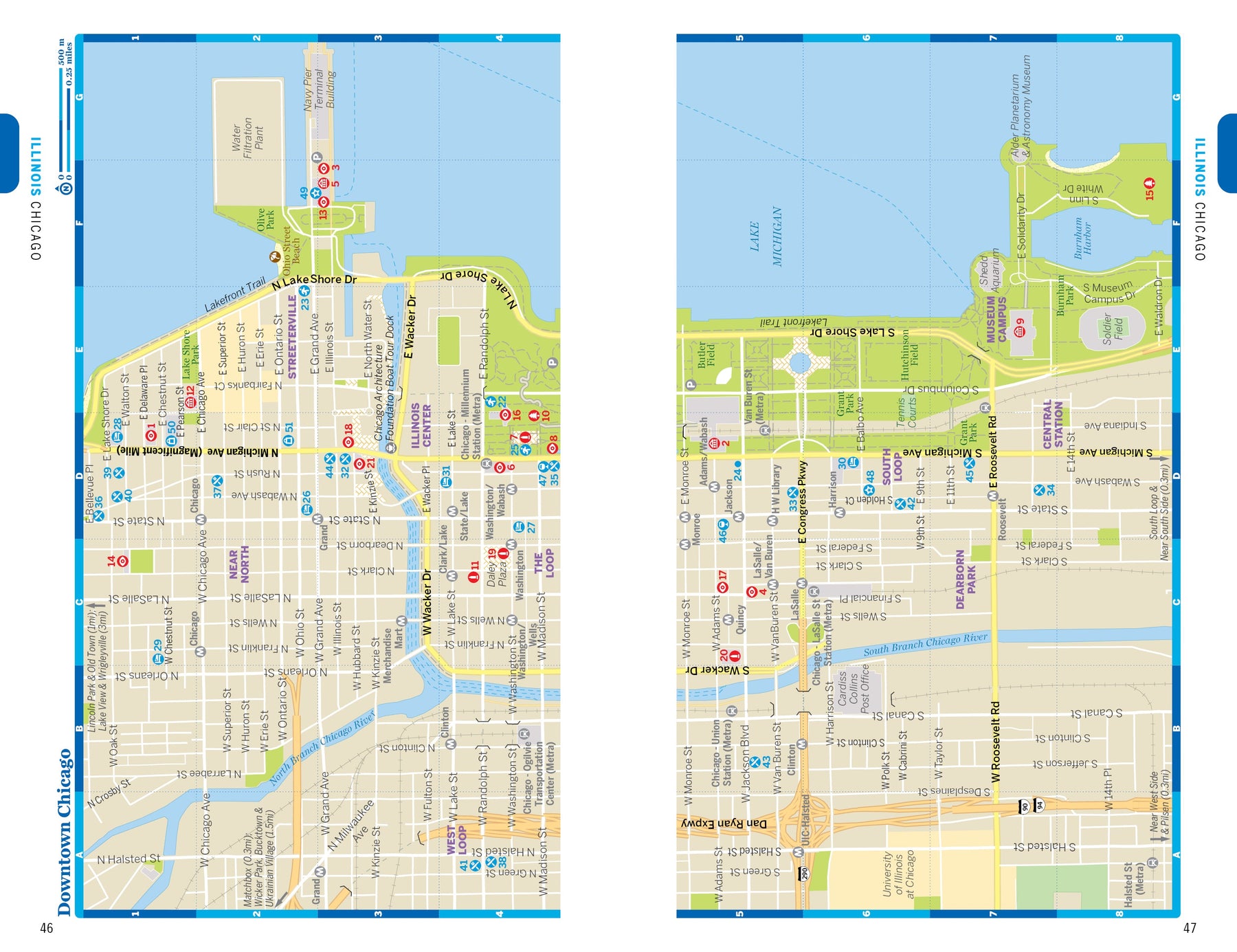 Best Road Trips Route 66
Discover the freedom of the open road with Route 66 Road Trips. We've selected three amazing road trips through Illinois, Missouri, Oklahoma, Texas, Arizona and California, from three day escapes to week-long adventures, and packed them full of expert advice and inspirational suggestions.
Select Chapters
Best Road Trips Route 66
Whether exploring your own backyard or somewhere new, discover the freedom of the open road with Lonely Planet's Route 66's Road Trips. Featuring three amazing road trips, plus up-to-date advice on the destinations you'll visit along the way, you can search for roadside attractions or dillydally your way through the desert, all with your trusted travel companion. Jump in the car, turn up the tunes, and hit the road!
Inside Lonely Planet's Route 66's Road Trips:
Lavish color and gorgeous photography throughout
Itineraries and planning advice to pick the right tailored routes for your needs and interests
Get around easily - easy-to-read, full-color route maps, detailed directions
Insider tips to get around like a local, avoid trouble spots and be safe on the road - local driving rules, parking, toll roads
Essential info at your fingertips - hours of operation, phone numbers, websites, prices
Honest reviews for all budgets - eating, sleeping, sight-seeing, hidden gems that most guidebooks miss
Useful features - including Stretch Your Legs, Detours, Link Your Trip
Coverage Includes: Los Angeles, Chicago, St Louis, Kansas, California, Albuquerque, Santa Fe, Arizona, New Mexico, Texas, Oklahoma, Missouri, Illinois and more
eBook is available in ePub, MOBI and PDF.



ISBN: 9781787016378

Edition: 3rd

Publication Date: October 2022


Writers: Andrew Bender, Cristian Bonetto, Mark Johanson, Hugh McNaughtan, Christopher Pitts, Ryan Ver Berkmoes, Karla Zimmerman

128 pages, 128pp color, 29 maps | Dimensions: 128mm × 197mm

Next edition due: Not yet determined
You are viewing a Road Trip guide
What is a Road Trip guide?
These guidebooks are suited to travellers who want to explore the best of an area by car. They concentrate on just a handful of road trips, with more space given to destinations you'll visit along the way, their top sights, activities and tours, and where to sleep, eat and drink.

Divided into four sections: Plan your trip, Road trips, Destinations, Rules of the road
Regional highlights and advice to help you plan the perfect trip
Maps, detailed directions and expert tips for easy navigation
Full of in-depth reviews, well-kept secrets and local knowledge