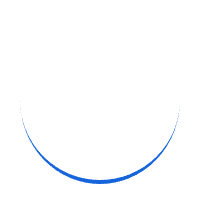 Amalfi Coast Road Trips
Discover the freedom of the open road with Amalfi Coast Road Trips. We've selected four amazing road trips through Naples, Pompeii, Sorrento, the Amalfi Coast, Salerno and the Cilento, from two-day escapes to week-long adventures, and packed them full of expert advice and inspirational suggestions. Whether you want to unearth Pompeii's long-buried mysteries in the shadow of Mt Vesuvius or stuff yourself with pastries and pizza along Campania's coast, we've got the trip for you.
Get inspired with highlights, expert recommendations and gorgeous images
Discover even more with detours, walking routes and ways to link your road trips
Get around easily with colour maps, detailed directions and practical tips
Plus planning advice to help you pick the right route
Select Chapters
Amalfi Coast Road Trips
Coverage includes: Plan Your Trip, Classic Trips, Naples & Pompeii, Sorrento & Around, Amalfi Coast, Salerno & the Cilento and Amalfi Coast Road Trip Essentials.
eBook is available in ePub, MOBI and PDF.



ISBN: 9781786575685

Edition: 2nd


Publication Date:June 2020


Writers: Cristian Bonetto, Brendan Sainsbury



136 pages, 136pp color, 29 maps | Dimensions: 128mm × 197mm



Next edition due: Out of print
Road Trips
Road Trip Guide Books
These guidebooks are suited to travellers who want to explore the best of an area by car. They concentrate on just a handful of road trips, with more space given to destinations you'll visit along the way, their top sights, activities and tours, and where to sleep, eat and drink.